NIT - SEMIFINALS AT NEW YORK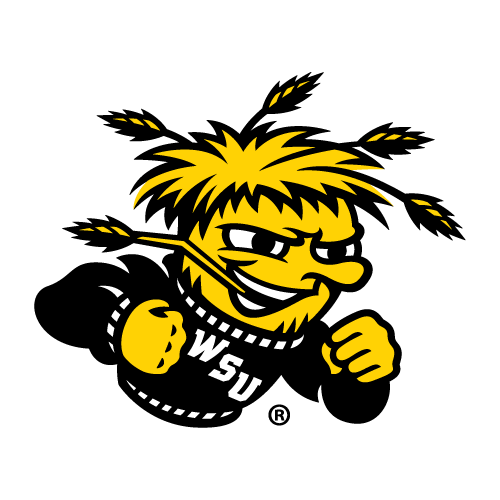 Wichita State cruises into NIT championship game
NEW YORK -- Gregg Marshall has always believed that his team belonged in the NCAA tournament. He sees two teams in the Final Four that Wichita State nearly beat, then considers how well the Shockers have played to reach the NIT championship game.
"These kids were very disappointed, we talked about this ad nauseam, they wanted to go to the NCAA tournament," Marshall said Tuesday night, shortly after his Shockers blitzed Washington State 77-45 in the NIT semifinals. "We came here, and here we are playing for a title."
Garrett Stutz had a career-high 24 points with 11 rebounds, Toure Murry added 13 points and the Shockers (28-8) surpassed the 1954 team for the most wins in school history in impressive fashion. They'll try to win one more against Alabama on Thursday night.
"That's about as well as we've played in a long time, and I'm just so happy these guys are continuing to play," Marshall said. "They really showed a lot of resilience, and they're playing better, and that's what you want your team to do, play better at the end."
Wichita State played awfully well at times earlier this season, too.
It led Connecticut for about 37 minutes at the Maui Invitational before losing 83-79, then watched VCU hit two free throws with 0.8 seconds left to steal a 68-67 victory in February.
Both of those teams are in the Final Four in Houston.
The Missouri Valley often gets more than one team into the NCAA tournament, but a down year for the conference meant only Indiana State -- the team that beat Wichita State in the league tournament -- got in as an automatic qualifier. Wichita State was relegated to the NIT, where it has proven that it certainly belongs among the top 68 teams in the country.
The Shockers romped over Nebraska in the opening round, then went to Virginia Tech -- another team left on the NCAA tournament bubble -- and won again. They returned home to beat College of Charleston to earn a trip to Madison Square Garden.
"They were outstanding tonight and they were by far the best team on the floor tonight, and they handled us quite well," Washington State coach Ken Bone said. "They had a great game."
Reggie Moore and DeAngelo Casto scored nine points each to lead Washington State (22-13), which shot 29.4 percent (15 of 41) and went 0 for 10 from beyond the 3-point line. Leading scorer Klay Thompson matched a season low with six points, 16 below his season average.
Thompson was 1 for 10 from the field and 0 for 5 from beyond the arc.
"I just didn't play that good," Thompson said. "My defense was terrible, picking up three early fouls in the first half, and just not getting into my rhythm after that."
Washington State already was in trouble 10 minutes into the game, when the Cougars had made just two field goals and trailed 14-4. Thompson was headed to the bench with his third foul and the Shockers were pulling down just about ever rebound on both ends of the court.
Stutz was doing most of the damage inside, going 7 of 9 in the first half for 18 points, four shy of his season high, set against Tulsa in December. He also had five rebounds, half of the total of the entire Washington State team, and even handed out a couple assists.
Late in the half, Stutz scored seven straight points for the Shockers, handed out an assist, then scored another basket before the buzzer to give them a 36-19 halftime lead.
"It all just came together for me tonight," Stutz said. "They pushed me off the block a couple times, but for the most part, that's the way our offense works, off deep post touches."
The way their defense works is by getting into passing lanes, shutting down the perimeter and clogging up the lanes -- and it worked to perfection Tuesday night.
The Cougars were outrebounded 52-25, shot 6 of 24 from the field in the second half and barely eclipsed their season low of 43 points, set in a loss to Oregon in February.
"We just felt like coming out with great intensity, to play on defense would get us the lead, then we started to make shots and pushed the lead up," said Blair, who finished with 10 points and nine rebounds for Wichita State.
"This definitely is a tribute to our defense and how well we're playing."
7:00 PM, March 29, 2011
Coverage: ESPN2
Capacity: 19,812
Referees:
Ed Corbett
Joe Lindsay
Sean Corbin
2022-23 American Athletic Conference Standings
2022-23 Pac-12 Conference Standings
Men's College Basketball News