DICK'S SPORTING GOODS NIT SEASON TIP-OFF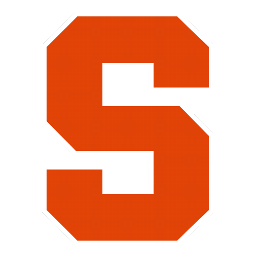 Syracuse rides balanced attack by Manhattan
SYRACUSE, N.Y. -- Scoop Jardine sat on his stool in the Syracuse locker room and assessed what had just happened on Jim Boeheim Court.
Jardine, the starting point guard for the fifth-ranked Orange, did not score and his team still beat Manhattan 92-56 on Monday night in the NIT Season Tip-Off.
"That's the thing. We're really dangerous. I didn't score and we still won by 36 points," said Jardine, who had one assist, one steal, two turnovers and two rebounds in 15 minutes. "I'm happy to be a part of something like this where it's not really all on my shoulders. When I contribute, it's going to be big and it's going to make us even more dangerous."
The Orange (2-0) are dangerous enough as it is, and Albany (1-1) will find out on Tuesday night. The Great Danes beat Brown 77-68 earlier Monday in the Carrier Dome.
"I don't know Coach Boeheim's team as well as he does," Albany coach Will Brown said. "I would venture to say this might be the most talented team they've had in years. They're so deep. We're going to go out and play our butts off. We need to be aggressive and attack."
Dion Waiters had 17 points and Kris Joseph and James Southerland each had 15 as the Syracuse bench nearly outscored Manhattan, contributing 50 points.
"They've normally been a seven-, eight-man rotation. Now, they can play 10 or 11 and you can't wear them down," first-year Manhattan coach Steve Masiello said. "If you get someone in foul trouble, you're coming off the bench with James Southerland. They can hurt you in a lot of ways."
Syracuse had won 11 straight in the series against Manhattan, the most recent 87-82 in overtime six years ago. This one was over by halftime.
The Orange were 22 of 38 (57.9 percent) in the opening period, 7 of 13 from beyond the arc, with Joseph hitting 3 of 4 to go over 1,000 points in his career.
"I was just feeling hot. I knew I was four points away from 1,000 and I was just trying to get them as quickly as possible," Joseph said. "Growing up, I always told myself whatever college I go to I wanted to be a part of that club. It's a great honor."
Brandon Triche had 12 points and 7-foot center Fab Melo again was a force down low, finishing with 11 points, a career-high nine rebounds, and four of the Orange's 10 blocks.
Kidani Brutus had 15 points and George Beamon 14 to lead the Jaspers (1-1).
In the first half, Syracuse forced 16 turnovers, blocked seven shots, and held the Jaspers to 9 of 29 shooting (31 percent) in building a 52-26 lead.
Masiello spent the last six years on Rick Pitino's staff at Louisville, and no surprise the Jaspers came out with a press. It took Syracuse about 5 minutes to find a rhythm, and once the Orange did it was off to the races.
They outscored the Jaspers 42-10 on the fast break as Boeheim again substituted freely, freshman guard Trevor Cooney the only player not seeing floor time. Boeheim said Cooney would be redshirted.
"The first half I thought we got going offensively the best we've looked so far," Boeheim said. "We were pushing the ball. We didn't turn it over. We got some good looks and we made some shots."
After Michael Alvarado hit a wide-open 3 to give Manhattan an 8-5 lead, Waiters and C.J. Fair combined to steal an inbounds pass and set up Triche for a dunk. That started a 15-0 spurt that included 3-pointers from Triche and Waiters and was capped by Waiters' steal and dunk.
Waiters has 31 points off the bench in two games and his defensive intensity is vastly improved from last season, when he often sulked on the bench when Boeheim yanked him after making a mistake.
It happened again Monday night, and this time Waiters took a scolding in stride after an ill-advised shot.
"Me and Coach are getting along a lot better," said Waiters, who lost 10 pounds in the offseason. "Just better communication with each other. I'm glad he did that tonight because I calmed down. I just sat back and listened to what he had to say. He's trying to make you better as a man."
Like Fordham on Saturday, the Jaspers had to work for open looks and there weren't many. Brutus ended the Syracuse surge with a 3 from the left wing, which was in the air as the shot clock buzzer went off and prompted Boeheim to shake his head in frustration despite a 20-11 lead midway through the first half.
There wasn't much else to be upset about.
"We had too many turnovers, took a lot of challenged shots and didn't get back in transition," Brutus said. "They're real long, so it's hard to get into the gaps. We was a little timid."
Joseph hit 3-pointers on consecutive trips down the court, then stole the ball for a dunk and a 30-11 lead with 8:08 left.
Another 3 by Brutus off a steal and a layup by Beamon moved Manhattan within 36-22, but the Orange closed the first half with a 16-4 run. It was capped by 3-pointers from Triche and Southerland and another steal and dunk by Waiters.
"Our defense really generated our offense," Joseph said. "A game like this you know you're capable of doing it, so we've got to keep doing it, no matter who the opponent is. We know that we're able to pressure guys. We have the athleticism, we have the length and size to do it."
JMA Wireless Dome
7:00 PM, November 14, 2011
Coverage: ESPNU
Attendance: 17,284
Capacity: 35,642
Referees:
Ed Corbett
Bryan Kersey
Roger Ayers
2022-23 Metro Atlantic Athletic Conference Standings
2022-23 Atlantic Coast Conference Standings
Men's College Basketball News