EA SPORTS MAUI INVITATIONAL AT MAUI HI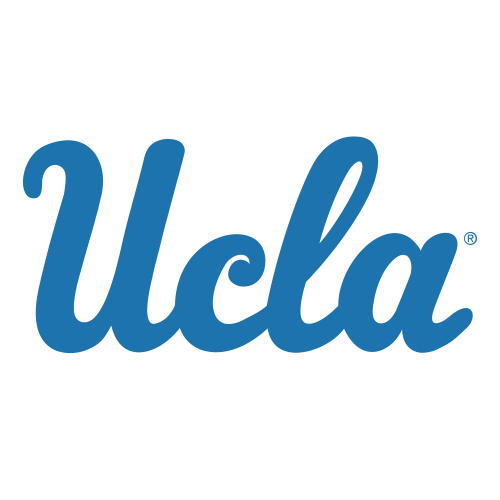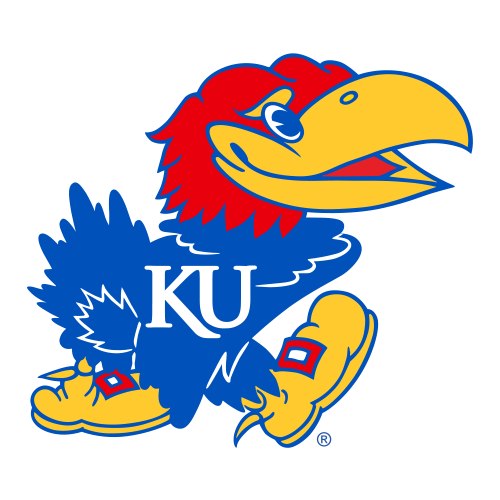 Kansas tops UCLA, reaches final of Maui Invitational
LAHAINA, Hawaii -- Kansas looked unbeatable early and flustered in the middle before securing a hard-earned victory in the semifinals of the Maui Invitational.
All that work just to face an even more formidable challenge: No. 6 Duke, the undisputed king of Maui, in the championship game.
Holding on after nearly blowing all of a 20-point lead, Kansas set up what could be one of the most exciting championship games in the Maui Invitational's 28-year history with a 72-56 win over UCLA on Tuesday night.
Two of college basketball's blue bloods in paradise, playing with a title on the line in a tiny gym in an atmosphere unlike any other.
Yeah, this could be good.
"I will bet the atmosphere for tomorrow night's game will be as good an atmosphere as this building's seen for this tournament," Kansas coach Bill Self said. "And this may be as good a neutral-court atmosphere as there is in college basketball, better than the NCAA tournament because you can feel the crowd."
The Jayhawks almost blew their shot.
Kansas (3-1) appeared as though it was going to run away from the Bruins at the start, going up 12 points in the first 6 minutes and building from there.
The Jayhawks fizzled with a flurry of turnovers and defensive breakdowns to let UCLA back in it, then pulled away over the final 5 minutes for a harder-than-expected victory.
Elijah Johnson scored 23 points, Thomas Robinson had 15 points and 10 rebounds, and Tyshawn Taylor added 13 points and six assists for Kansas.
Next up for the Jayhawks is Duke, the undefeated four-time champions in Maui.
"This is one of the games when you come to Kansas, you sign up for," Taylor said. "This is one of those games we'll probably always remember."
The Bruins tried to ruin it.
UCLA (1-3) got off to a brutal start and rallied to trim a 20-point lead down to five. The Bruins lingered for a little while before running out of steam, headed toward the third-place game instead of the championship.
Tyler Lamb had 15 points and Jerime Anderson added 14 for UCLA.
"We were right there," Anderson said. "That second-half comeback is much easier if we're even or closer in the first half. Some things don't go our way, we come back and if a team makes another run, that's the hardest thing to do is come back from two runs."
The young Jayhawks were humbled a bit in a loss to No. 2 Kentucky at Madison Square Garden a week ago, but responded with a poised-down-the-stretch win over scrappy Georgetown to open the Maui Invitational.
Kansas got off to a shaky start against the Hoyas, made a run to get the lead, then let Georgetown claw its way back. The Jayhawks grinded out the 67-63 win behind key plays down the stretch from Travis Releford, who hit two free throws with 15 seconds left and scrambled to dig out a loose ball after the Hoyas missed a shot.
Robinson was the catalyst with 20 points, 12 rebounds and what Georgetown coach John Thompson III said felt like 24 dunks -- just the kind of aggression Self has been looking for from his dynamic big man.
Robinson wasn't much of a factor against UCLA early, so Kansas spread it around.
Swinging the ball around in halfcourt sets and getting out on the break, the Jayhawks opened the game with a 14-2 run and kept pushing. Kansas hit 12 of 24 shots in the half -- 5 of 9 from 3-point range -- had 10 assists and got 13 points from Johnson to lead 43-26.
The Jayhawks still looked as though they were going to run away with it to start the second half, then went into a funk.
Unable to stop the Bruins or hold onto the ball, Kansas went nearly 6½ minutes without a field goal as UCLA trimmed a 20-point lead down to five with 8 minutes left.
The Jayhawks finally put a stop to UCLA's momentum with a couple of baskets by Robinson, then pulled away as the Bruins cooled off.
"We knew they weren't going to just go away and lay down," Taylor said. "We got out to a big lead early, but we knew we had to continue to play. We just had to keep battling out there."
UCLA opened a season of expectations in disappointing fashion, losing by double digits to Loyola Marymount and Middle Tennessee State. The Bruins avoided a potential meltdown in the Maui opener, turning a two-point halftime lead over Division II Chaminade into a blowout.
UCLA blew the game open with a 29-3 run and turned away any thought of a comeback by blocking 12 of the Silverswords' shots in the 92-60 victory.
But Kansas isn't anything like Chaminade, as the Bruins learned in a hurry.
Unable to find any room against the Jayhawks' scrambling defense, UCLA missed its first six shots, had five turnovers and just two free throws until Reeves Nelson scored on a 3-pointer at the 13:36 mark.
The best the Bruins could do after that was get within six points and Kansas didn't let that last, storming the Bruins a second time to push the lead to 19 before the half was over.
Then something clicked for UCLA.
Forcing turnovers and stroking 3-pointers, the Bruins went on a 12-0 run midway through the second half and kept dropping shots to pull within 57-52.
That turned out to be it for UCLA, which will face No. 15 Michigan in the third-place game.
"I was really happy the way the guys fought back in the second half," UCLA coach Ben Howland said. "We had it down to five ... and I think we ran out of gas."
9:30 PM, November 22, 2011
Coverage: ESPN
Referees:
Scott Thornley
David Hall
Patrick Evans
2022-23 Pac-12 Conference Standings
2022-23 Big 12 Conference Standings
Men's College Basketball News