EA SPORTS MAUI INVITATIONAL AT MAUI HI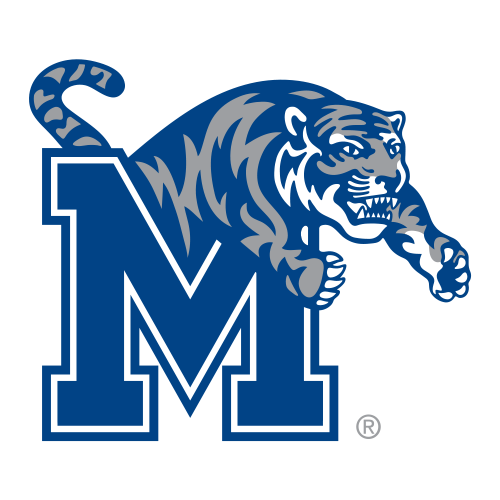 | | 1 | 2 | OT | T |
| --- | --- | --- | --- | --- |
| MEM | 55 | 28 | 16 | 99 |
| TENN | 45 | 38 | 14 | 97 |

Memphis holds off Tennessee in double overtime
LAHAINA, Hawaii -- In control most of the way after a big run early, No. 8 Memphis let Tennessee back in the game, even gave the Vols have a a couple chances to win it.
The Tigers needed two overtimes to get through, but they pulled out the victory, a big step after a short turnaround.
Will Barton had 25 points and 11 rebounds, brother Antonio Barton hit a big jumper in the second overtime, and Memphis held off Tennessee 99-97 in the Maui Invitational on Tuesday.
A day after bogging down against No. 15 Michigan, Memphis (2-1) had its uptempo game going in full gear while building a 16-point lead in the first half. The Tigers let Tennessee claw its way back and had to survive last-second shots in both overtimes to pull out the victory.
Antonio Barton had 21 points and Adonis Thomas added 19 points for Memphis.
"I was extremely proud of our guys to be able to come back. It's not easy to do that," Memphis coach Josh Pastner said. "We lost a tough game yesterday morning, our psyche was a little down."
Jeronne Maymon almost single-handedly led the Vols (2-2) to victory, with 32 points, 20 rebounds and a tying shot in the closing seconds of regulation. Maymon also hit 16 of 17 free throws, but his turnaround jumper at the second overtime buzzer fell short.
Tennessee dug its way out of the deep first-half hole, tying it on Maymon's hard drive with 5 seconds left in regulation.
Neither team could hit last-second shots in the first overtime and Memphis went up 99-97 in the second on Antonio Barton's jumper with 75 seconds left. After the teams traded misses, Tennessee's Trae Golden had the ball stripped on a drive with 3 seconds left and Memphis stole the inbound pass, but lost the ball on a traveling call.
The Vols got the ball in to Maymon for a good look, but Memphis challenged and the ball fell harmlessly to the court.
"A well-played game, a lot of points scored," Tennessee coach Cuonzo Martin said. "I thought both teams played extremely hard, especially in the second half. They just made just enough plays to win the ballgame."
Memphis didn't have much luck getting Michigan to play at its frenetic pace and struggled against the Wolverines' mix of defenses in a 73-61 loss in Monday's opener.
The Tigers couldn't keep Michigan guards Tim Hardaway Jr. and Trey Burke out of the lane and were disjointed at times on offense. Memphis had just six assists on 19 field goals and shot 33 percent, including 4 of 20 from 3-point range.
Pastner's biggest concern was that the Tigers attack instead of playing from side to side, as they did against Michigan's zone.
Will Barton had no trouble attacking against Tennessee, scoring 11 points in the first nine minutes. The rest of his teammates weren't bad, either, hitting 3s and throwing down dunks during a 16-0 run that put the Tigers up 40-24.
Memphis started missing a few shots at the end of regulation to allow Tennessee to battle back and tie it on Maymon's drive. Will Barton missed on a floater at the end of regulation and a half-court heave at the first overtime buzzer was well off the mark, but the Tigers eked it out in the second OT.
"Basketball is a game of energy, is a game of runs, that's going to happen. That's normal," Pastner said. "Teams are going to come back. They did, but we found ways to win it."
Tennessee managed to keep up with Duke in its opener before fading in a 77-67 loss in its first big test of Martin's first season as coach.
The Vols answered a couple of early runs by the Blue Devils despite missing numerous shots at the rim and were still within reach well into the second half. Tennessee just couldn't stop Duke's penetration, particularly freshman guard Austin Rivers, or knock down an outside shot, failing to hit a 3-pointer (0-for-8) for the first time in since 1997, a streak of 461 games.
The Vols shot better against Memphis, going 4 for 8 from long range in the first half, but missed five straight shots and had two turnovers during the Tigers' big run. Tennessee also struggled defensively at times, giving up good looks inside and out because of Memphis' ability to get into the lane against its defense.
The Vols chipped away at the lead in the second half and had a couple of chances to win it in both overtimes, but couldn't come through despite the effort by Maymon.
"I thought he played well," Martin said. "I think the key with his game is when he's making free throws, he's tough to defend. He can go off the dribble, he can score around the basket and he's a solid defender."
2:00 PM, November 22, 2011
Coverage: ESPN2
Referees:
Mike Roberts
Jamie Luckie
Terry Wymer
2022-23 American Athletic Conference Standings
2022-23 Southeastern Conference Standings
Men's College Basketball News