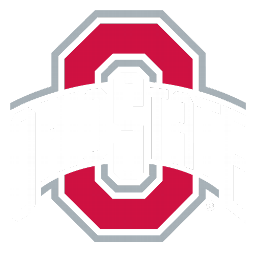 Jared Sullinger returns as Ohio State rips USC Upstate
COLUMBUS, Ohio -- Everyone was pleased with how All-America forward Jared Sullinger played in his first game back after missing two because of back spasms.
Everybody but Sullinger, that is.
Deshaun Thomas scored 23 points and No. 2 Ohio State welcomed back Sullinger in an 82-58 victory over South Carolina Upstate on Wednesday night.
"I was terrible tonight," he said with a laugh after collecting a workmanlike 12 points and 10 rebounds in 33 minutes. "I was tired. Taking two weeks off is a killer."
The 6-foot-9 sophomore wasn't cleared to play until earlier Wednesday. He had missed the Buckeyes' win over Texas-Pan American and Saturday's 78-67 loss at No. 13 Kansas.
Coach Thad Matta said Sullinger played just about the way he expected.
"I thought he did a pretty decent job," Matta said. "He hadn't played since the Duke game (an 85-63 rout on Nov. 29). To get him out there and get him moving, he knew he was going to be rusty and probably a little bit winded. But now that gives him some confidence to get back (to where he was) and to go to work."
Sullinger received polite applause when he entered the game at the 14:37 mark of the first half. He took his time getting into the pace of the game.
"Sullinger looked like all really good players," Spartans coach Eddie Payne said. "He had quiet production. He had 12 and 10 and didn't seem like he did a whole lot."
It was Sullinger who suggested to Matta that he not start.
"That was actually my decision," Sullinger said. "Evan (Ravenel) worked so hard these past two weeks and I really didn't practice even yesterday. It's kind of unfair to Evan. He deserved to start. So I told coach Matta, 'Start Evan tonight and have me come off the bench.'"
Torrey Craig had 20 points for Upstate (6-5), playing its third game in a monthlong, seven-game road swing. The Spartans, in their fifth season of Division I competition, and are 0-20 against teams from the six major conferences.
The win was Ohio State's 31st straight at home, the second-longest streak ever at the school behind only the 50 in a row from 1959-64 while Jerry Lucas, John Havlicek and Gary Bradds were the stars.
William Buford added 14 points for the Buckeyes.
After the Spartans scored the first four points of the second half to cut the deficit to 37-31, the Buckeyes pulled away.
Sullinger, who played the last 14:37 of the first half and the first 7:20 of the second and a couple of minutes late, hit two free throws and Lenzelle Smith Jr. made a drive down the heart of the lane. After a basket by Upstate, Ohio State scored on its next three possessions -- a dunk by Sullinger, Thomas off a long pass from Smith and Aaron Craft on left-handed layup off a baseline drive.
That made it 47-36 and the lead never dropped below nine points again.
"I felt I played really well," Thomas said. "It's a learning process. I'm just trying to get better as a player."
It was Upstate which set the pace for most of the first half, playing sticky defense at one end and patiently distributing the ball at the other.
The Spartans led 21-17, scoring 16 of 21 points after Sullinger entered the game.
But order was restored late in the half.
From a tie at 26, the Buckeyes sprinted to an 11-2 run to finish the half.
Sullinger, who finished the half with eight points and five rebounds, started it with an uncontested dunk off a quick pass from Buford before Thomas hit a half-hook off an offensive rebound. After Adrian Rodgers hit a perimeter jumper for the Spartans, Buford poured in a 3 from the right wing. Sullinger hit two free throws in the final seconds and after a turnover by Rodgers, Sam Thompson tossed a long pass to Ravenel for a dunk with 3 seconds left.
Thompson also had a stunning blocked shot during the surge, running down Ty Greene on a breakaway to swat the ball away.
Suddenly, the crowd of 13,552 was breathing a lot easier.
"We played 18½ good minutes in the first half and then after that the experienced talent and coaching scheme and their team really hurt us," Payne said.
Value City Arena
7:30 PM, December 14, 2011
Coverage: BTN/BTN2
Attendance: 13,552
Capacity: 19,049
Referees:
Brian Dorsey
D.J. Carstensen
Tim Stewart
2023-24 Big South Conference Standings
2023-24 Big Ten Conference Standings
Men's College Basketball News