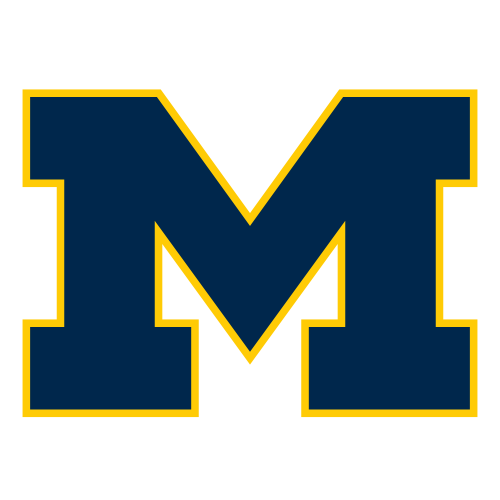 No. 19 Michigan holds on for third straight win over No. 9 Michigan State
ANN ARBOR, Mich. -- Trey Burke grabbed the rebound and immediately took off toward the other basket. Down by one point with less than a minute to play, the Michigan freshman let his instincts take over.
"After my third dribble I felt somebody hit the ball out of my hand, but he kind of popped it up and I caught it," Burke said. "Then I saw Stu out of the corner of my eye."
Stu Douglass made a layup off Burke's pass with 36.5 seconds remaining, and the Wolverines (No. 19 ESPN/USA Today, No. 20 AP) held on through a wild final sequence to beat No. 9 Michigan State 60-59 on Tuesday night.
It was Michigan's third straight victory in the series after the Spartans had won 18 of 21.
"If you look in the last 10 or 12 years, it hasn't been much of a rivalry. They've been beating us," Wolverines coach John Beilein said. "Michigan State is so good, and I admire what they do so much -- the whole university, everybody. It's a great place. You've got to beat places that you admire -- you've got to do that to win a Big Ten championship."
It was the first meeting between the in-state rivals with both teams ranked since 1998.
On Michigan State's last possession, Keith Appling drove to the basket but had his shot blocked by Jordan Morgan. Brandon Wood of the Spartans came up with the ball, and Draymond Green was able to get another shot off from near the free throw line, but it missed.
"I thought it had a chance to go in," Green said. "I got it up on the rim. I just couldn't get the bounce."
Green was held to seven points.
After the final shot, Michigan State coach Tom Izzo tracked down the officials to discuss something, but after a brief conversation the officials headed off the court.
Izzo said he was still upset about a backcourt violation on his team with about 2 minutes remaining.
"There were a lot of things," he said. "I thought that thing at halfcourt on the out-of-bound play, you have to have possession of the ball before you can be over and back and I don't think there was possession."
Burke scored 20 points for Michigan, which shot 51 percent from the field against the normally stingy Michigan State defense. Zack Novak and Tim Hardaway Jr. scored 10 points each for the Wolverines (15-4, 5-2 Big Ten).
Derrick Nix had 13 points for Michigan State (15-4, 4-2).
Michigan led by four early in the second half when Burke scored seven straight points. His 3-pointer gave the Wolverines their largest lead, 47-36.
Austin Thornton answered with a 3-pointer, the start of a 16-2 run by Michigan State. A 3-pointer by Wood -- his first field goal after five misses -- made it 47-44 and forced Michigan to take a timeout with 9:34 remaining. The Spartans finally took their first lead at 50-49 on a 3-pointer by Brandan Kearney from the left corner.
Michigan State led 57-53 when Burke made a free throw and Hardaway added a shot from the perimeter. Thornton's two free throws pushed the Spartans' lead to three, but Hardaway made it 59-58 with a baseline drive.
Michigan seemed to spend an eternity on defense toward the end, but Burke's play in transition to set up Douglass gave the Wolverines the lead.
"I was making sure not even to hit the rim," Douglass said. "No question at all."
Then Michigan had to hold on through the frantic final seconds.
"That was the greatest feeling -- when that buzzer went off," Burke said.
Beilein tweaked his starting lineup, inserting Douglass for the struggling Evan Smotrycz. The Wolverines were in a bit of a shooting slump in conference play, but Novak made two 3-pointers, helping them take a 13-4 lead.
Michigan State was playing catch-up throughout the first half, struggling to defend the Wolverines as they patiently spread the court on offense.
Michigan went on a mini-run to push the lead to 10. Hardaway made two free throws and blocked a shot by Green. Morgan scored inside for the Wolverines, then Burke scored off a turnover to make it 30-20.
The Spartans responded with nine straight points, pulling within one on a 3-pointer by Kearney, but Douglass answered with a rare four-point play, making a 3-pointer from the right wing while being fouled.
Michigan led 36-29 at halftime. Hardaway began the second half with a dunk for his first field goal.