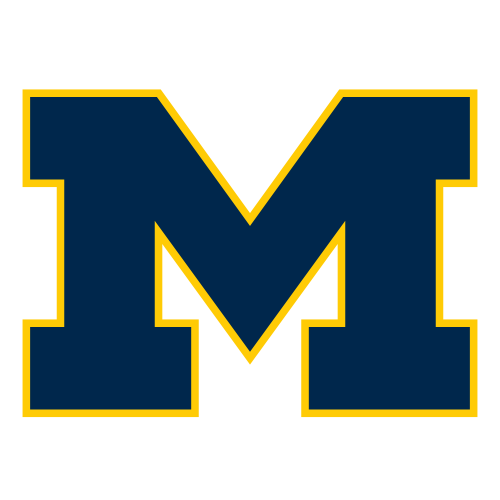 Draymond Green backs up talk, leads Michigan State past Michigan
EAST LANSING, Mich. -- Michigan State's Draymond Green made good on his guarantee against Michigan with the best game of his career in the series.
Green had 14 points and 16 rebounds -- as many as his hated rival could manage -- to lead the Spartans (No. 10 ESPN/USA Today, No. 9 AP) to a 64-54 win over the Wolverines (No. 22 ESPN/USA Today, No. 23 AP) on Sunday, ending a three-game losing streak in the rivalry.
"You can't say something and not back up your words," he said. "I'd be less of a man to guarantee something, promise something and not come out here and do what I can to back up my word."
The Spartans (18-5, 7-3 Big Ten) moved into sole possession of second place in the conference behind third-ranked Ohio State.
"It was more about the rivalry than it was the Big Ten," Michigan State coach Tom Izzo said.
For Green, it was really personal.
He hadn't played particularly well in the past against the Wolverines and this was the last scheduled shot for the Saginaw native to beat a team he acknowledges hating.
"I don't care where you're from, it never means as much as it does for the players in state and that's one of the reasons I believe in recruiting in-state guys," Izzo said. "Draymond didn't want to go out losing four in a row."
Green was the center of attention before the game, promising to play after spraining his left knee in a loss Tuesday night at Illinois and saying only death could have kept him off the court.
"It wasn't hurting," he said. "I felt great."
The do-it-all forward vowed Michigan State would win Sunday's game after his floating 10-footer and tip-in attempt in the final seconds of last month's setback in Ann Arbor. Michigan had won three straight times in the rivalry for the first time since winning five in a row from 1996 to 1998.
"The world is back into place," Green said.
Green, whose previous high against Michigan was 10 points, made a fadeaway jumper and left-handed layup to restore 10-point leads on ensuing possessions after the Wolverines cut their deficit to single digits midway through the second half.
He soared for a defensive rebound in the final minute for his 16th rebound and became just the fourth Big Ten player to at least equal his opponent's total in a conference game since the 1996-97 season, according to STATS, LLC.
"He's got a great spirit and he had a great game," Wolverines coach John Beilein said. "He's always been a tough matchup for us, but he played his best today."
Michigan's best players, meanwhile, played poorly.
Tim Hardaway Jr. missed his first six shots and had a season-low four points on 1-for-10 shooting. Teammate Trey Burke had made only one shot before his 3-pointer just before halftime pulled the Wolverines within eight points. Burke finished 4 of 11 and scored 11 points.
"What we did was shut down Burke's penetration and that's how Hardaway gets his shots," Izzo said.
The Spartans took control with a 17-7 run early in the first half and pulled away with eight straight points to take a 57-40 lead with just under 3 minutes left after Brandon Wood tracked down an offensive rebound and made a 3-pointer.
Michigan State outrebounded the Wolverines 40-16, including getting nine more on the offensive glass.
"They only missed 22 shots and they ended up getting 12 of those back -- and that's not good," Beilein said.
Keith Appling and Branden Dawson each scored 10 points and Wood added nine for the Spartans, who made 52 percent of their shots and held the Wolverines to sub-40-percent shooting.
Michigan's Zach Novak scored 14 points and Jordan Morgan had 11.
The Spartans held Michigan scoreless for 5-plus minutes, but they were tied at 2 after making only one shot and turning the ball over four times.
Michigan State started clicking on offense while the Wolverines continued to struggle, leading 19-9 midway through the first half.
The Spartans made 59 percent of their shots in the first half with eight players making a shot.
Michigan, meanwhile, had eight turnovers by halftime -- three fewer than it averages in a game -- and shot 39 percent.
The Wolverines tried to get Hardaway going early in the second half, but he missed four shots in the opening minutes before finally making a shot with 15:26 left in the game.
"We were trying to do everything we can," Beilein said.
Michigan State built a 16-point lead with just under 13 minutes left soon after the usually composed Beilein was called for a technical foul for arguing a call. A few minutes later, the Spartans' bench was called for a technical and it wasn't clear if an assistant coach or the frequently fiery Izzo drew the whistle.
Michigan State improved to 14-0 at the Breslin Center, which seemed louder than it has been in years, and the Wolverines still have only one win on an opponent's home court this season.
"I thought the building had some energy," Izzo said. "I thought it was off the charts."