SUN BELT MEN'S CHAMPIONSHIP - FINAL AT HOT SPRINGS AR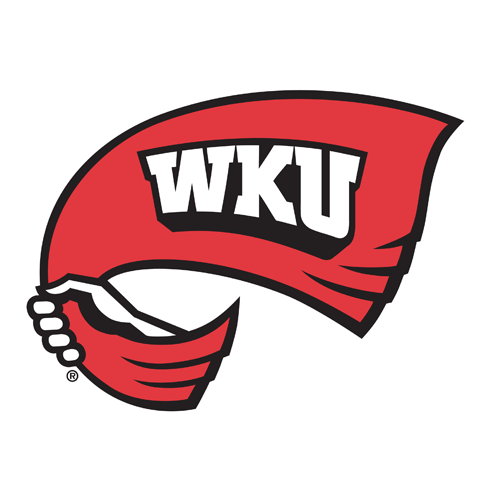 Western Kentucky wins Sun Belt tournament, punches NCAA ticket
HOT SPRINGS, Ark. -- Teeng Akol found himself on the bottom of Western Kentucky's midcourt dogpile inside Summit Arena.
The Hilltoppers' junior didn't mind in the least.
Akol scored 23 points and George Fant added 17 as Western Kentucky kept its dancing shoes on for a little while longer, earning a 74-70 win over North Texas on Tuesday night in the championship game of the Sun Belt conference tournament.
The win capped a stunning run for the Hilltoppers (15-18), who earned their first NCAA tournament berth since 2009 by winning four games in as many days. It also caps a roller-coaster season during which Western Kentucky survived a midseason coaching change and the development of several key freshmen.
"I'm so happy I can't even begin to describe how I'm feeling right now," Akol said.
The Hilltoppers' rocky season continued Tuesday night, with the Mean Green (18-14) leading by as many as 13 points in the second half.
Just as it had done throughout the Sun Belt tournament, Western Kentucky rallied. The Hilltoppers took the lead for good at 70-68 after a 3-pointer by Kahlil McDonald, who finished with 14 points. McDonald then hit the clinching free throws to send the Hilltoppers to the most unexpected of NCAA tournament berths.
"This season has been unbelievable," Fant said. "A coaching change ... Everyone was down on us before we got out here, saying we weren't old enough, mature enough, we couldn't guard some of the people we obviously guarded here.
"It speaks for itself."
Western Kentucky began the season 5-11, resulting in the firing of former coach Ken McDonald on Jan. 5. The firing came one day after a chaotic loss in which Louisiana-Lafayette played the final possession of the overtime game with six players.
Ray Harper was named the Hilltoppers' interim coach, and they responded with a 3-6 start under their former assistant before closing the regular season with three wins in four games.
Not even Harper could see a run coming like what Western Kentucky did in the Sun Belt tournament. The No. 7 seed won four games in four days, giving them six wins in a row and setting the stage for their unexpected return to the NCAAs.
They did so by defeating No. 10 seed Florida International, second-seeded Arkansas-Little Rock and No. 3 Denver, along with the fifth-seeded Mean Green.
"I need a day off," Harper joked. "I'm just happy for these young men. We put in a lot of hard work.
"I knew we had a chance. In this profession, that's all you ask. Give me an opportunity and we'll see what happens."
Tony Mitchell scored 18 points to lead North Texas (18-14), which was playing in its third straight league championship game and fourth in six years. Alzee Williams added 16 points, Brandon Walton had 14 and Jacob Holmen 11.
The Mean Green appeared in control midway through the second half, taking a 55-42 lead after a Tyler Hall jumper.
Fant scored the next seven points for the Hilltoppers to cut the deficit to six. Western Kentucky then tied the game at 59 on a basket by Akol, but it fell behind by five after Mitchell put North Texas up 66-61.
Western Kentucky, however, wouldn't be denied -- rallying once again for the win. It's the second straight championship game loss for North Texas, which lost to Arkansas-Little Rock last year on a 3-pointer with 1.5 seconds remaining.
"Anytime you have an opportunity like this, to win a championship and to move on to the NCAA tournament, I think you cherish those opportunities," North Texas coach Johnny Jones said. "To be here the last couple of years and not get it is disappointing, but I have to applaud our guys and the character of them for getting us to this point."
The Hilltoppers lost to the Mean Green 84-67 on Jan. 12, their second game with Harper as coach. Very little about Tuesday night resembled the first meeting.
A freshman had led Western Kentucky in scoring in 21 of its last 24 games before Akol's performance. The Hilltoppers had used 14 different starting lineups this season through the leadership change, but they put the pieces together for four days.
"This is a basketball team that was ready to play from the jump," North Texas junior Roger Franklin said. "Obviously, throughout the tournament, they knocked off Arkansas-Little Rock and they had a little bit of composure about themselves.
"They just wanted it more tonight."