SUMMIT LEAGUE MEN'S CHAMPIONSHIP - FINAL AT SIOUX FALLS SD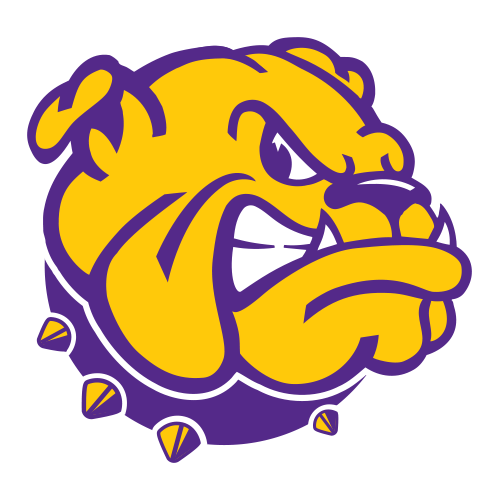 | | 1 | 2 | OT | T |
| --- | --- | --- | --- | --- |
| WIU | 28 | 16 | 6 | 50 |
| SDST | 24 | 20 | 8 | 52 |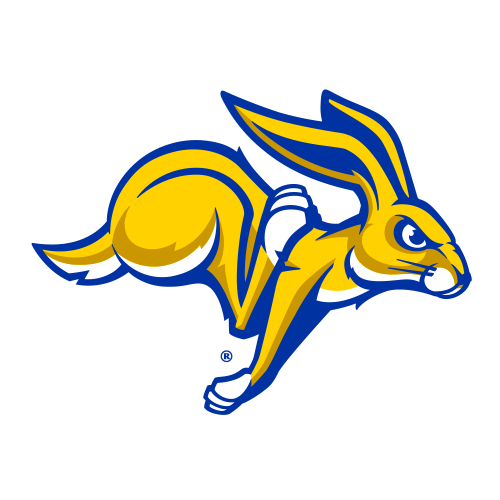 South Dakota State clinches first-ever NCAA tournament berth
SIOUX FALLS, S.D. -- South Dakota State senior Griffan Callahan didn't like the looks on his teammates' faces at halftime against Western Illinois.
The Jackrabbits were trailing, and they couldn't seem to make a shot.
"I told them just to not give up and stay positive," he said. "Our shots weren't falling, and some of the guys were down. We can't have that in the locker room. I told them we're going to win this."
Callahan made good on his promise, making two free throws to force overtime and then hitting the winning 3-pointer in a 52-50 victory in the Summit League championship game Tuesday night.
Those locker-room frowns were turned upside down as the Jackrabbits celebrated earning the Summit's automatic NCAA tournament bid. They'll make their first NCAA appearance since becoming full-fledged Division I members four years ago.
"I haven't had many times in my life where I felt I was just dreaming," said Scott Nagy, who has been SDSU's coach since 1995.
"I was looking for my wife and my dad," he said, choking up, "because they went through it with me. It was hard on them, too. I'm so pleased for them, too."
Callahan made the go-ahead 3-pointer with 1:30 left, and the Jackrabbits (27-7) survived some nervous moments.
"I knew it was going in because I knew it was Griff," Nagy said. "When we've made big shots this season, it's been Griffan Callahan who's made the shot. When he took that, just deep down I knew it was going in."
Western Illinois had a couple opportunities to tie or take the lead. The Leathernecks turned it over when Ceola Clark lost control of the ball and committed a shot-clock violation. The same thing happened to SDSU on the other end, with Nate Wolters unable to get his shot from the baseline off before the clock ran out.
Tommie Tyler had the last chance after the Leathernecks got the ball back with 10 seconds left, but he couldn't get his short shot to fall. Terell Parks rebounded but was stripped by SDSU's Brayden Carlson, who held the ball a moment before the buzzer sounded and SDSU's students rushed the court.
A Sioux Falls newspaper columnist wrote that it would be the high point in South Dakota sports history if the Jackrabbits made it to the NCAA tournament.
All but a handful of the 6,526 at Sioux Falls arena -- 50 miles from SDSU's campus in Brookings -- were wearing the school colors. Most of them were standing the last 10 minutes of regulation and through overtime.
Summit tournament MVP Nate Wolters said no one deserves the NCAA bid more than Nagy, who coached the Jackrabbits during their Division II days.
"He's been through it all," Wolters said. "It's unbelievable, being in Division II and making the transition. To have this kind of year and this finish -- well, we're not finished yet. I'm still soaking it in and probably will enjoy it for a couple days. It should be fun, a first in school history."
Western Illinois (18-14) lost in its first Summit final since 1997 and was denied its first NCAA berth.
"It didn't work out," Tyler said, "but we played our hearts out. They're a great team."
Wolters led the Jackrabbits with 14 points and Callahan added 10. Parks led Western Illinois with 19 points.
Western Illinois, picked to finish ninth in the preseason, came to Sioux Falls as the No. 4 seed and upset No. 1 Oral Roberts in the semifinals.
The Leathernecks were the lowest seed since 2006 to make it this far. Before this year, the Leathernecks hadn't won a Summit tournament game since 1999.
Wolters, who scored 31 points against Southern Utah on 10-of-17 shooting, was just 5 of 22 from the floor.
"He's one of the best in the country," Nagy said. "He struggled tonight, but big deal. He's allowed to struggle once in a while."
Each team endured long rough patches offensively. South Dakota State's slump bridged the first and second halves and allowed the Leathernecks to build a 12-point lead. Western Illinois struggled late and let the Jackrabbits come back to force overtime.
The Jackrabbits won despite shooting 35 percent, while Western Illinois shot 40 percent.
There were nine lead changes and four ties early before the Leathernecks held the Jackrabbits scoreless for 6½ minutes and rolled off 10 straight points.
Wolters ended SDSU's 10:06 stretch without a field goal when he banked in a runner, and he scored again a few minutes later to start a 9-2 spurt that pulled the Jackrabbits to 44-42 with 3½ minutes left in regulation.
The Leathernecks made just one field goal in the last 7:40 of regulation, giving the Jackrabbits ample opportunity to come back.
Callahan's two free throws made it 44-all with 15.3 seconds left.
The Leathernecks tried to win it on a last shot. Clark let the clock run down under 5 seconds before he ducked under Wolters at the left wing and put up a shot that glanced off the rim just ahead of the buzzer.
"We weren't good tonight," Nagy said, "but a lot of that had to do with Western Illinois. We stayed in the game because we defended... Griff made huge plays for us late. He was the senior we needed."