BIG EAST MEN'S CHAMPIONSHIP - 2nd ROUND AT NEW YORK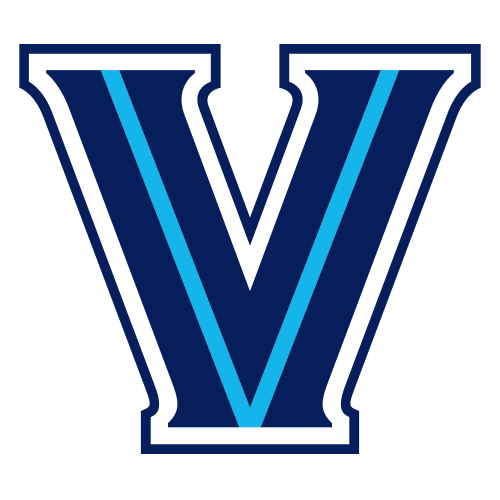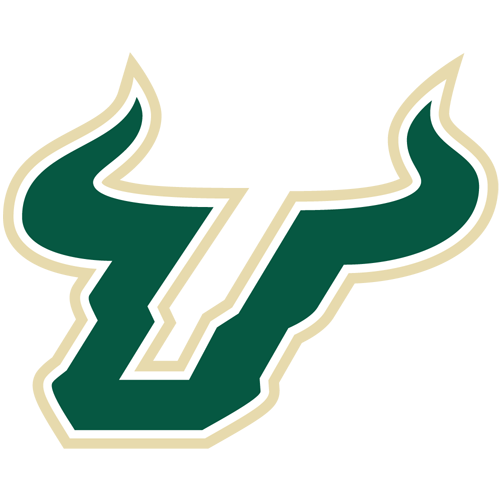 South Florida handles Villanova to keep NCAA tournament bubble hopes alive
NEW YORK -- Two facts about South Florida this season: the Bulls can play defense and they have Villanova's number.
Freshman Anthony Collins scored 17 points to lead South Florida to a 56-47 victory over the Wildcats on Wednesday night in the second round of the Big East tournament.
The sixth-seeded Bulls (20-12) lived up to their defensive reputation, holding their ninth straight opponent to less than 60 points. South Florida set the conference record this season by allowing just 56.9 points per game. They beat Villanova for the third time this season.
"Well, it's hard to beat a team three times," said Stan Heath, who was selected Big East Coach of the Year. "Villanova, they're very aggressive, and it's hard to run anything. But our defense is what's got us here where we are right now, and we've got to hang our hat on it. I'm really proud of the effort the guys gave out there on the court."
Victor Rudd Jr. added 13 points for South Florida, which will play third-seeded and 23rd-ranked Notre Dame in the quarterfinals on Thursday night at Madison Square Garden.
"We've got to play a little bit better tomorrow, quite a bit better tomorrow," Heath said of the Bulls' first-ever appearance in the quarterfinals, "but we'll enjoy this win for a moment and try to steal another win tomorrow."
Notre Dame beat South Florida 60-49 on Jan. 10.
Mouphtaou Yarou had 20 points for the 14th-seeded Wildcats (13-19), who finished one point above their lowest total for the season and who with 2 minutes to play were in jeopardy of breaking the Big East tournament record for fewest points in a game.
"I thought South Florida's defense was outstanding. That's not a surprise to anyone that's seen them this year," Villanova coach Jay Wright said. "I know they're going to do damage in the NCAA tournament because they play a style that is very, very difficult to play against. We were down 10 at halftime, and down 10 to them is like 20, 25 to somebody else because of the way they control the tempo and the way Collins just controls the game. He was just incredible. We didn't have an answer for him. We know they're going to keep the ball in his hands, and he was outstanding."
South Florida led 27-17 at halftime as Villanova went 5 for 25 from the field, including Maalik Wayns missing all eight shots, five from 3-point range. The Wildcats missed their first 10 shots from beyond the arc, with James Bell finally making their first one with 13:40 to play.
The Bulls weren't exactly lighting up the scoreboard but they shot 42.1 percent from the field (16 of 38), while Villanova was 17 for 50 (34 percent). South Florida, which turned over the ball 18 times, was 2 for 10 from 3-point range and Villanova was 3 of 16.
"When we're grinding out possessions that helps, too, but you can't deny the fact that normally teams, their scoring is down, but their field goal percentage is down, as well," Heath said. "We were No. 1 in field goal percentage in the Big East Conference. It is a statement that ... we don't give up a lot of easy baskets, we challenge shots, and we really help each other. I think the trust level on our defense is extremely high, and that's why I think we are so effective. ... It's something that we're very proud of, how well we're defending."
Collins is pleased with the Bulls' offense.
"We've come a long way offensively and early in the year we kind of struggled a lot. Now we're starting to pick it up a little bit," he said. "If we just come out on offense and execute, we should give ourselves a chance."
Until this game the Bulls had held the Wildcats to their lowest first-half total of the season, 20 points.
Villanova trailed 46-35 with 2 minutes left but was able to score 12 points in the closing 1:42 to avoid the marks for offensive futility.
Wayns averaged 24 points in the three games since returning from a sprained MCL in his left knee, including 28 in the opening-round win over Rutgers. But he had nine points on 3-of-14 shooting against the Bulls and that included missing all seven of his 3-point attempts.
"They're real long. They just keep you in front of them and clog the paint and there's no driving lane, so they force you into taking jump shots," Wayns said. "Yeah, I got my shot. I didn't hit it today unfortunately, this is the tournament. You have a bad day, you go home."
This was the second straight year South Florida beat Villanova in the Big East tournament. The Bulls won 70-69 in the opening round last year.
9:00 PM, March 7, 2012
Coverage: ESPN
Attendance: 20,057
Capacity: 19,812
Referees:
Michael Stephens
Gary Pranger
Earl Watson
2022-23 Big East Conference Standings
2022-23 American Athletic Conference Standings
Men's College Basketball News