MEN'S BASKETBALL CHAMPIONSHIP - EAST REGION - 2nd ROUND AT PITTSBURGH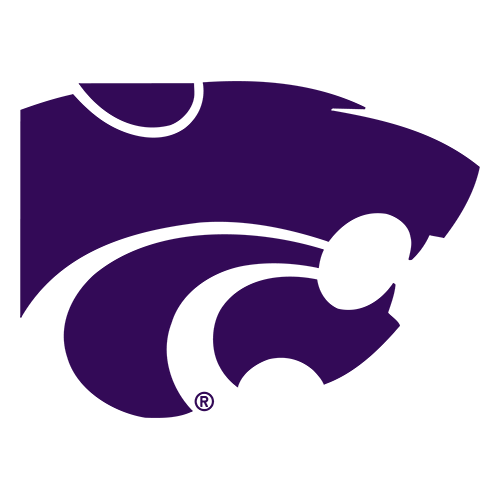 Rodney McGruder scores 30, keys Kansas State's late surge
PITTSBURGH -- Frank Martin watched freshman point guard Angel Rodriguez flub his way through the first half against Southern Miss Thursday and tried to keep his sanity.
At one point, the always animated Martin feared Rodriguez and his fellow freshmen were "going to make me cry on national TV."
Tears of joy, maybe.
Rodriguez overcame his early jitters to score seven of his 13 points in the final 2 minutes, 10 seconds as the eighth-seeded Wildcats surged past the ninth-seeded Golden Eagles 70-64 at the NCAA tournament.
Martin called it no coincidence that Rodriguez -- who airballed a couple of shots early and gave it away three times -- was the player with the ball in his hands and the season on the line.
"It's not like I trust him with 10 minutes to go and not trust him with two minutes to go," Martin said. "I've got tremendous faith in him. That's why you saw him out there making the plays he made towards the end of the game."
Southern Miss, making its first NCAA appearance in 21 years, pulled within 62-59 on a steal and dunk by Darnell Dodson with 2:34 to play.
Rodriguez, handed the starting job in January after the Wildcats got off to a slow start in Big 12 play, calmly dribbled on the wing after a timeout then slipped past two defenders before hitting a nifty reverse layup.
Kansas State's defense tightened up, and Rodriguez nailed five free throws in the final 57 seconds to send the Wildcats into Saturday's matchup against Syracuse, which beat UNC Asheville 72 -65.
"We were fortunate to take the punch and stop the bleeding by making another run," Rodriguez said
Rodney McGruder led Kansas State (22-10) with 30 points -- including 18 in the first half when the Wildcats could muster little else -- and center Jordan Henriquez added 15 points, nine rebounds and six blocks for Kansas State, which won its opening NCAA game for the third straight year.
"We've elevated our program to one of the better programs in the country," Martin said. "We have been in this thing consistently. I don't know how many people can claim they've been in it four out of five years."
Certainly not Southern Miss (25-9), making its third tournament appearance since the program moved to Division I in 1972-73.
The Golden Eagles overcame some early jitters to build a five-point lead midway through the second half but couldn't win in coach Larry Eustachy's return to the game's biggest stage.
"We just didn't make the plays," Eustachy said. "We didn't execute the things we needed to do, particularly in critical situations."
Neil Watson led the Golden Eagles with 16 points, and LaShay Page had 15. Kentucky transfer Darnell Dodson scored all 14 of his points in the second half, but Southern Miss fell to 0-3 in NCAA play by wilting during a critical stretch midway through the second half.
The Golden Eagles had all the momentum after a Dodson 3-pointer gave them a 45-40 lead.
Kansas State responded with a 18-6 run led by McGruder and Henriquez, who combined for 13 points during the burst, including a 3-pointer by McGruder that hit every inch of the rim before rolling in.
Southern Miss made one last run but couldn't extend Eustachy's revival act through the weekend.
The former Iowa State coach led the Cyclones to a pair of Big 12 titles over a decade ago before his stunning downfall. He resigned in 2003 shortly after photos of him partying with students surfaced.
Eustachy went to rehabilitation to treat alcoholism and found a job at Southern Miss in 2004, where he's slowly built the program into a Conference USA contender by providing a home for cast-offs from other programs and junior college transfers.
The Golden Eagles repaid Eustachy's patience by leading the program to the tournament for the first time since Brett Favre was still in school, but Southern Miss had trouble all game overcoming the bigger, tougher Wildcats.
No Wildcat was bigger or tougher than Henriquez. The 6-foot-11 center dominated the lane, swatting six shots and altering a handful of others.
He wasn't too bad on the other end of the floor either. Henriquez -- a 52 percent free-throw shooter -- made 9-of-10 at the line to give McGruder some help after a first half in which McGruder singlehandedly kept Kansas State in front.
It's the way Martin expected Henriquez to play all season. There were flashes of brilliance last fall before Henriquez got "a little full of himself" according to his coach. Though never technically in the doghouse, Henriquez slumped during most of the Big 12 season before finding his footing in the last two weeks.
Brimming with confidence, Henriquez provided a presence in the middle that let the guys in front of him play aggressively knowing he would erase mistakes. His long arms made every Southern Miss foray into the lane a difficult task and he wasn't too bad at the other end of the floor either.
A 52 percent free-throw shooter on the season, Henriquez made 9-of-10 at the line to help send the Wildcats rolling into the third round.
"We have to do what I told the team," Martin said. "We got to be on a bunch of one-game winning streaks. That's all we got to do."