MEN'S BASKETBALL CHAMPIONSHIP - MIDWEST REGION - 2nd ROUND AT COLUMBUS OH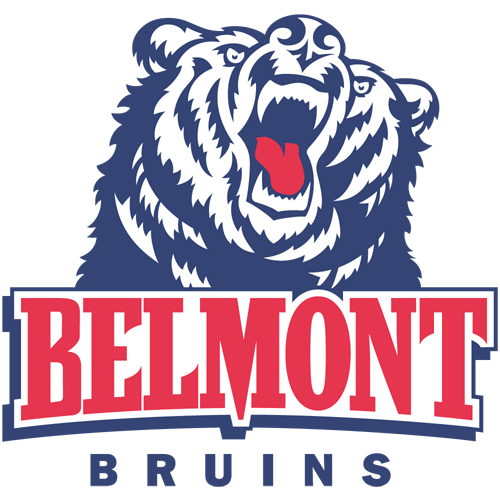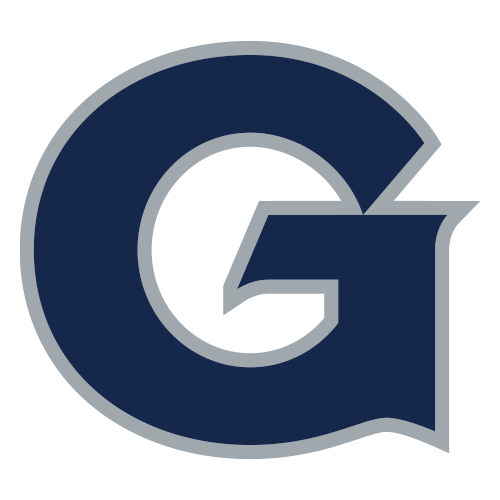 Georgetown shoots 62 percent from floor, dispatches Belmont
COLUMBUS, Ohio -- For a whole year Georgetown had to live with its failure last March, a second straight early-round NCAA exit. It haunted the Hoyas, angered them, drove them.
On Friday, they made sure it didn't happen a third time.
Jason Clark scored 21 points, Otto Porter added 16 and Georgetown's ruthless defense bottled up Belmont's shooters all over the floor in a 74-59 win Friday, advancing the Hoyas in the NCAA tournament after first-game knockouts the past two years.
"It was so good to get that first game," said Hoyas center Henry Sims. "But we didn't come here just to win one game."
No, the Hoyas plan to hang around this March.
Sims had 15 points, and the third-seeded Hoyas (24-8) shot 61 percent from the floor -- 70 percent in second half -- to advance to Sunday's third round of the Midwest Regional and a matchup with No. 11 seed North Carolina State, which beat San Diego State in the day's opener at Nationwide Arena.
Georgetown's previous two seasons ended with embarrassing opening-round losses to Virginia Commonwealth and Ohio, scrappy mid-majors who made the big, bad Hoyas look silly. This time around, Georgetown played like the Georgetown of old, using inside muscle and a swarming defense that choked the life out of the Bruins.
"They're well taught, and they've got great athletes," Belmont coach Rick Byrd said of the Hoyas, who went 12-6 in the Big East. "If Syracuse is better than that, I'm glad we didn't play Syracuse."
Georgetown was enough. More than enough.
The Bruins had their 14-game winning streak stopped and fell to 0-5 in NCAA appearances. Belmont had to shoot well to pull off the upset. The Bruins had a few good looks but went just 10 of 27 on 3-pointers.
Blake Jenkins scored 17 to lead Belmont, but senior Kerron Johnson, the Bruins' leading scorer, had just 4 -- 10 below his average.
"We forced a couple of shots inside instead of kicking it out to shooters like we're normally pretty good at," guard Drew Hanlen said. "Sometimes we tried to make the hero play instead of just a smart play."
Leading by nine at half, Georgetown never let Belmont get closer than six in the second half.
Sims controlled the inside and Clark handled things outside for the Hoyas, who look like a team capable of making a deep tourney run.
After Belmont got within 58-49 on Hanlen's 3-pointer with just under six minutes left, Georgetown went on a 13-2 run to end any doubt -- along with Belmont's season.
When the final horn sounded, the Hoyas looked relieved. And with good reason. Their season was still alive.
"Finally got the monkey off our back," guard Markel Starks said.
Sims spent the majority of the first half sitting on Georgetown's bench, a towel hanging from his neck and two fouls dangling over his head.
The Hoyas led 18-12 when Sims picked up his second personal and had to come out. But even without its 6-foot-10 senior to clog the middle of the lane or rebound underneath, Georgetown extended its lead thanks to a zone defense that gave the Bruins fits.
The Hoyas knew they'd have to guard the perimeter to stop Belmont's relentless 3-point attack.
Georgetown's players always had one eye in the paint and the other on the arc, making sure not to stray too far. Even if they had to cheat a little, the Hoyas weren't going to allow any of the Bruins to have an uncontested look at the rim. There were possessions when two Hoyas flew at the ball, hands held high to alter shots.
They looked like the Georgetown of old, the fearsome teams led by Patrick Ewing and Alonzo Mourning who could rattle an opponent simply by walking on the court.
Hoya paranoia, they called it.
When Sims went out with his second foul, Georgetown coach John Thompson switched to a 2/3 zone, and with he and his assistants pointing and waving instructions, the Hoyas worked their tails off on defense. The Bruins couldn't handle it.
"Our defense has been -- there's a guy floating around here somewhere," Thompson said, referring to his dad, John Sr., the Hoyas legendary coach. "You might need to ask him that question. Our defense has been old-school Georgetown defense for large chunks of this season."
With country music Hall of Famer Vince Gill sitting in the front row of Belmont's cheering section, the Bruins came in hoping to send the Hoyas home singing a sad, familiar ballad.
Georgetown isn't going anywhere but to third round.
For a change.
At halftime, the elder Thompson was asked about his son's team and the Hoyas' defense.
"So far, so good," he said.
True enough. The Hoyas aren't going home yet.
3:21 PM, March 16, 2012
Coverage: truTV
Attendance: 17,030
Capacity: 19,500
Referees:
Douglas Sirmons
Joe Lindsay
Tim Kelly
2022-23 Missouri Valley Conference Standings
2022-23 Big East Conference Standings
Men's College Basketball News