MEN'S BASKETBALL CHAMPIONSHIP - MIDWEST REGION - ELITE 8 AT ST. LOUIS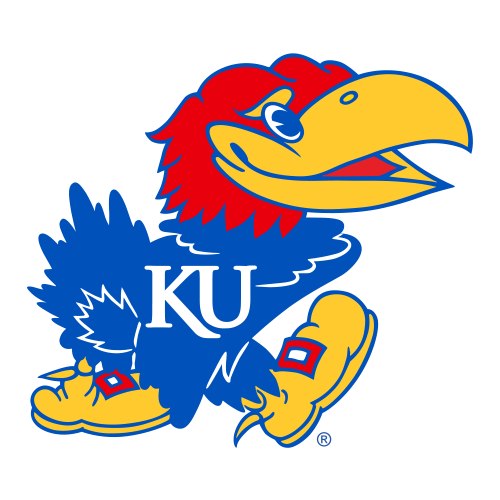 Tyshawn Taylor breaks slump to lead Kansas past North Carolina
ST. LOUIS -- Back in December, Kansas was scuffling along at 7-3 and simply making the NCAA tournament would have been considered an achievement.
Look where the overachievers are headed now.
Kansas is on its way to the Final Four for the first time since winning it all in 2008, thanks to a clutch performance by Tyshawn Taylor, some stifling defense and the Jayhawks' unshakable belief that they were better than anyone gave them credit for.
Taylor broke out of his scoring slump with 22 points and the Jayhawks handcuffed top-seeded North Carolina for the last 5½ minutes of an 80-67 victory over old coach Roy Williams and the Tar Heels on Sunday.
"This would have been a year, if we got to the second weekend (of the tournament), most Kansas fans would be happy. But that's not how those guys think," coach Bill Self said. "They think this is their year, and I'm certainly not going to tell them anything different."
The second-seeded Jayhawks (31-6) will play Ohio State on Saturday in their first Final Four appearance since winning the 2008 national championship.
And how's this for symmetry? Kansas began this year's tournament in Omaha, Neb., the same place as four years ago.
As the game ended, Taylor -- much maligned for his shooting struggles during the first three games of the NCAA tournament -- ran to Kansas fans and raised both arms in the air. Travis Releford tossed his sweatbands into the crowd.
"This is what you come to Kansas for," Taylor said. "It's a great feeling, but it's just one step."
Taylor led all five Jayhawks starters in double figures. Player of the year candidate Thomas Robinson added 18 points and nine rebounds, and Elijah Johnson kept up his blistering pace in the tournament with 10 points, including a 3-pointer with 3:07 to play that sparked Kansas' 12-0 run to end the game. Jeff Withey made two monster blocks to deny the Tar Heels during the final run -- including one that set up a big three-point play by Taylor.
Taylor came up with the rebound after Withey swatted away a shot by John Henson and streaked downcourt for a layup, getting fouled by Stilman White in the process. As what seemed like the entire state of Kansas roared, Taylor butted his head into Robinson's chest, then made the free throw to give Kansas a 74-67 lead with 1:59 left.
Withey blocked White's shot on the other end, and the Tar Heels never threatened again in the Midwest Region final.
"There's no way to put into words the way we feel," Williams said. "There's no way to put into words the way I feel. ... It's the NCAA tournament. One team wins and one team loses, and that's what we have to understand."
James Michael McAdoo scored 15 for the Tar Heels (32-6), who played better in their second game without injured star point guard Kendall Marshall. But North Carolina couldn't make a basket over the last 5:46.
It was only the third defeat in 12 regional final appearances for the Tar Heels, but their second straight after losing to Kentucky last year.
"It was a game of runs," Williams said. "And we didn't answer the last one."
Harrison Barnes finished with 13 points and four assists but also had three turnovers. Tyler Zeller had 12 points, six rebounds and four blocks in his final game.
"We had an opportunity to win that game and we didn't come through," said Barnes, who sat slumped in front of his locker, a towel covering his head, for several minutes. "I missed a lot of shots I usually make. Big-time players come through in big-time games, and it just wasn't there tonight."
This was only the second time Williams had faced Kansas since leaving the school where he spent his first 15 years as a head coach, taking the Jayhawks to the NCAA title game twice -- they lost in both 1991 and 2003 -- and two other Final Fours. Though Kansas fans have softened some -- Williams was still greeted with a chorus of boos, and one fan held up a sign that said, "Roy Down, 2 to Go" -- Williams said Saturday that facing his old team will always be unpleasant.
"Too emotional for me. That's the bottom line," Williams said, calling Kansas his "second-favorite" team. "I don't think it'll ever feel good for me, regardless of the outcome. I don't think I'll ever feel comfortable with it."
At least this one went better than the first meeting, at the 2008 Final Four, where the Jayhawks walloped North Carolina on the way to winning the title Williams never could at Kansas.
"I enjoyed coaching these kids, and you hate it for them. That's what it's all about," Williams said. "This is college basketball. It's not about the coaches, it's about the players."
North Carolina was playing a second straight game without the dazzling Marshall, who Williams called "our engine, our driver, the head of the thing." But unlike Friday, when the Tar Heels turned the ball over a season-high 24 times and looked surprisingly disheveled against No. 13 seed Ohio, they had things back under control Sunday.
White, a freshman, may be a "wacko," as Williams has said affectionately several times the last few days, but the kid knows how to run an offense. He had seven assists Sunday, giving him 13 for the two games without a single turnover, and North Carolina shot almost 64 percent in the first half.
But the Jayhawks cranked up the pressure defensively in the second half, and North Carolina buckled. The Tar Heels shot just 7 of 31 after halftime and had six turnovers. Kansas finished with a 41-35 rebounding edge.
"We understood what got us to this point -- playing defense," Taylor said. "We stuck it out, got the stops when we needed to. Our bigs were huge on the boards. The defense was great down the stretch. That's what's going to win this thing."
The game was tied 47-all at halftime, and the Jayhawks seemed on the verge of pulling away several times only to have Carolina reel them back in. But just before the midway point of the second half, Kansas established some breathing room when Releford scored on a jumper to start an 8-2 run. Taylor capped the spurt with a swirl-in jumper and a dunk off a turnover by Henson to give the Jayhawks a 66-61 lead.
Zeller pulled the Tar Heels within two on a putback, and Barnes hit the first of two free throws to make it 68-67 with 3:58 to play. But Johnson, shooting almost 52 percent in the tournament, drained that 3 from NBA range to start the decisive run.
"It was a shot I was comfortable taking," Johnson said. "He took a step backward, and I made him pay for it."
Doubt the Jayhawks, and they'll prove you wrong.
The Dome at America's Center
5:05 PM, March 25, 2012
Coverage: CBS
Referees:
Tony Greene
Doug Shows
James Breeding
2022-23 Big 12 Conference Standings
2022-23 Atlantic Coast Conference Standings
Men's College Basketball News