STATE FARM CHAMPIONS CLASSIC AT ATLANTA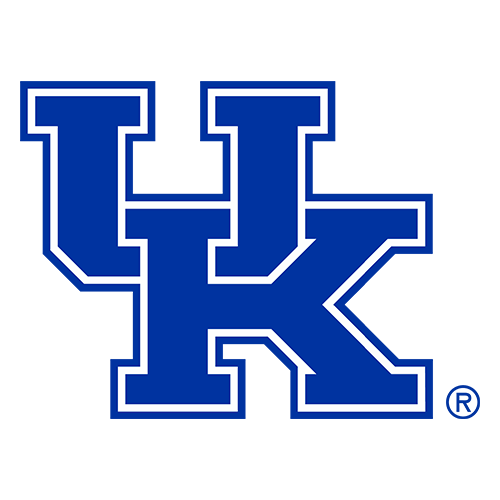 Seth Curry's 23 points help Duke to early season upset of Kentucky
ATLANTA -- Seth Curry did some schooling on Kentucky's latest group of heralded freshmen, showing that experience does matter -- especially in November.
The senior guard scored 23 points and No. 9 Duke held off a furious comeback by the third-ranked Wildcats, beating the defending national champions 75-68 Tuesday night in the first matchup between the storied programs since 2001.
Duke coach Mike Krzyzewski likes the mix of his team, while Kentucky's John Calipari conceded that his youngsters still have a lot of growing up to do.
"Veterans and talent," Krzyzewski said. "Now, I wouldn't mind having some of their guys. And I'm sure they would like to have some of our guys."
Duke (2-0) appeared to be in control, even with Mason Plumlee on the bench in foul trouble. The Blue Devils ripped off a 13-3 run, capped by Rasheed Sulaimon's 3-pointer that made it 58-44 with 9½ minutes remaining.
But Kentucky (1-1) wasn't done, rallying like the defending champ even though this is essentially a whole new team in Calipari's one-and-done system. The Wildcats outscored Duke 17-6 over the next six minutes and actually had a chance to tie it.
Julius Mays missed a 3-pointer with the Blue Devils clinging to a 64-61 lead.
Curry made sure youthful Kentucky didn't get any closer. He blew past Archie Goodwin on a drive -- using a pump fake to get by the freshman guard -- that essentially clinched the win.
The Blue Devils are expecting nothing less out of their leaders.
"That's what we worked on during the preseason -- taking control of the team, having it be our team," Curry said. "I had it going, so they came to me."
Alex Poythress led Kentucky with 20 points, while Nerlens Noel and Goodwin added 16 apiece. All are freshmen, showing this team has plenty of room to grow before tournament time.
Their ultimate goal is a return trip to "Cat-Lanta" -- and two more games in the Georgia Dome, site of this season's Final Four. In the first game of a doubleheader featuring four of the country's best programs, No. 21 Michigan State knocked off No. 7 Kansas 67-64.
"This was a big game for these guys," Calipari said. "They were in Vegas playing AAU ball four months ago."
Even though Kentucky opened the season with a tight victory over Maryland, Calipari wasn't happy with his team's effort -- especially on the boards. They were outrebounded 54-38 by the Terrapins, including 28 at the offensive end.
That was simply unacceptable given Kentucky's vaunted frontcourt featuring the 6-foot-10 Noel and 7-footer Willie Cauley-Stein.
Rebounding wasn't as much of an issue this time -- Duke finished with a 31-30 edge -- but the experienced Blue Devils showed a bit more poise down the stretch.
"Nerlens played way more aggressive than he did against Maryland," Calipari said. "We're getting better. We were better than we were against Maryland. This team just had some seniors. But we had a chance. When we got it to three I said, 'We're going to win this.' They just made their free throws."
After Duke let Kentucky back in the game by continuing to put up errant jumpers, Curry finally changed things up. He gave a slight fake and took off for the hoop with just over 2 minutes remaining, forcing Goodwin to grab him by the arm. The senior knocked down both ends of the one-and-one, pushing Duke to a 66-61 lead with 2:04 remaining.
Poythress gave the Wildcats a semblance of hope, putting back a missed shot, but Curry blew by Goodwin again for a layin that made it 68-63 with 1:13 left and essentially sealed it. Calipari called a timeout and screamed at Goodwin as the freshman walked toward the bench.
In the final minute, Curry added two more free throws to help finish off the Wildcats.
Plumlee fouled out near the end, but not before scoring 18 points in 29 minutes. Ryan Kelly and Sulaimon had 10 points apiece. Both Curry and Sulaimon hit three shots beyond the arc, as the Blue Devils finished 8 of 18 from 3-point range.
Kentucky still must address the same point guard questions it had before the opener. Sophomore transfer Ryan Harrow has been suffering from flu-like symptoms and didn't even make the trip to Atlanta, ruining a chance to impress the home folks. He played his high school ball in suburban Marietta.
Mays, a graduate student, started in place of Harrow but had only seven points and three assists.
Calipari said he shouldn't have played Harrow against Maryland. As it was, the guard was only able to go 10 minutes. Now, while the team awaits the results of blood tests, the coach vowed not to play him again until he's fully recovered.
"He said he could go, but he wasn't ready," Calipari said. "We need to get him healthy."
Duke led 33-31 at halftime, but began to pull away early in the second half. Back-to-back 3-pointers by Sulaimon and Quinn Cook snapped a 37-all tie, and two more treys by Sulaimon gave Duke its biggest lead.
But Kentucky began to clamp down defensively, and the Blue Devils went cold.
Until experience took over.