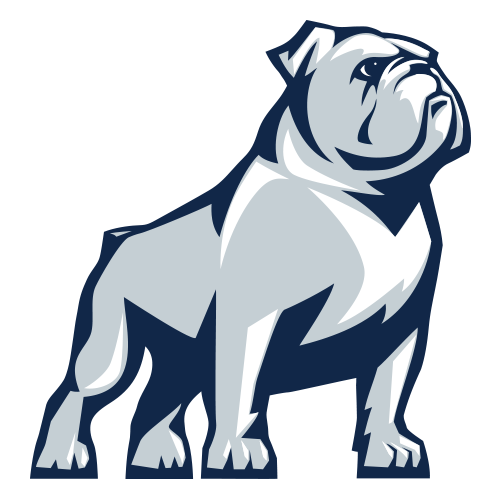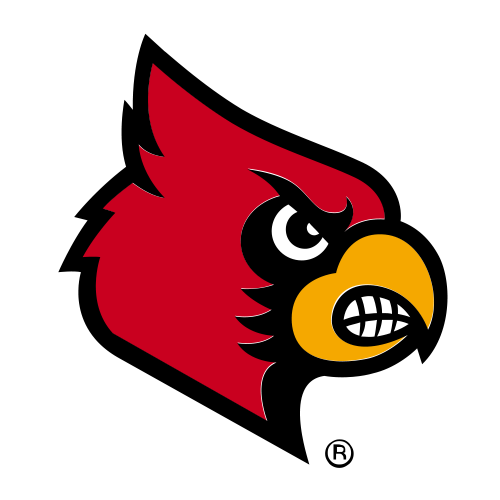 Russ Smith, Chane Behanan key Louisville rout of Samford
LOUISVILLE, Ky. -- Chane Behanan had his best game for No. 2 Louisville on Thursday night.
Cardinals coach Rick Pitino and his teammates had plenty to say about the sophomore forward after he grabbed a career-high 18 rebounds and scored 12 points to key an 80-54 rout of Samford.
"Chane rebounded the ball very well," Pitino said.
Behanan is not allowed to talk to the media this semester after a series of off-court incidents that led to his being suspended for Louisville's two exhibition games.
He was a reserve in Sunday's 79-51 season-opening victory over Manhattan, finishing with eight points and nine rebounds.
Pitino appeared to lift part of Behanan's punishment against Samford, starting him and fellow sophomore Wayne Blackshear. Behanan responded with a spirited effort on both ends, outrebounding the Bulldogs 13-12 by himself in the first half.
And he wasn't the only rebounding star for Louisville (2-0), which outrebounded Samford 53-28 and had 28 offensive rebounds. Senior center Gorgui Dieng had 13 rebounds along with 10 points and four blocks.
"Chane was terrific, and Gorgui (too)," senior point guard Peyton Siva said. "Everybody just hit the glass hard. We got outrebounded the last two games. The main emphasis this week was our rebounding. I think if we continue to rebound like this, we'll be a tough team to matchup against."
Especially if Louisville gets help as it did against Samford.
Blackshear grabbed five rebounds and scored 13 points. Luke Hancock had six rebounds.
All but three players had rebounds for the Cardinals. One of them, junior guard Russ Smith, scored a game-high 18 points.
"We improved our rebounding and that was a staple," Pitino said.
Smith led the Cardinals in scoring for the second straight game. He scored a game-high 23 against Manhattan, including four 3-pointers.
But it wasn't one of the Cardinals' best shooting nights as they hit just 38.9 percent from the field. That's slightly worse than what the Bulldogs shot (39.1 percent).
Louisville's 3-point woes continued as well. After hitting one of eight shots in the first half, the Cardinals were 6 of 23 after halftime.
Samford hit 8 of 15 in the second half and 9 of 20 overall from behind the arc. While it didn't get the Bulldogs closer than 24 points in the second half, they outscored the Cardinals 41-38.
"We were challenging them in the second half," Dieng said. "They were making shots. It said in the scouting report they are a good shooting team. We played good defense in the first half (but in) the second half they started making shots. We tried to stop them but there was nothing we could do about it."
Louisville still had no problem winning the opener of the Battle 4 Atlantis tournament that continues next week in the Bahamas.
The Cardinals never trailed in their first meeting against Samford (1-2), which was playing its highest ranked opponent since losing 79-54 to No. 1 and defending champion Florida in 2006.
Tim Williams' 15 points and six rebounds led Samford. Raijon Kelly added 11 for the Bulldogs, who committed 21 turnovers.
"I thought, first half, we had a little stage fright," Samford coach Bennie Seltzer said.
Louisville, which concludes its homestand Sunday against Miami (Ohio), needs these kinds of tuneups to prepare for tougher competition when it resumes the Battle 4 Atlantis on Thursday against Northern Iowa.
The Panthers are part of a field that includes No. 9 Duke, No. 14 Missouri and No. 17 Memphis.
Pitino said he wanted to use these games to try different things to prepare his team. He started with Thursday night's starting lineup.
Louisville's initial set included sophomores Behanan and Blackshear at forward along with Siva, Hancock and Dieng. On Sunday, those two came off the bench for Montrezl Harrell while Smith began at guard.
The Cardinals also tried a smaller lineup with Dieng surrounded by three guards and Hancock.
All the combinations were effective as the Cardinals built a 24-6 lead after 11-plus minutes, helped by a 13-0 run. They had outrebounded the Bulldogs 11-4 at that point and made it hard for Samford to get anything inside.
Louisville closed the half even better, holding Samford without a field goal for the final 7:08 to lead 42-13 at intermission.
"In the first half I saw a lot of combinations that looked really good," Pitino said.
The Bulldogs didn't crack double digits until 4:38 remained in the half when Clide Geffrard Jr. made two free throws.
Samford had as many free throws (four) as field goals during a half in which it shot 22 percent.
Louisville enjoyed a solid start, spreading the ball around on offense while dominating the boards.
"I'm proud of the second-half effort, but we must become a tougher team," Seltzer said.