CHARLESTON CLASSIC AT CHARLESTON SC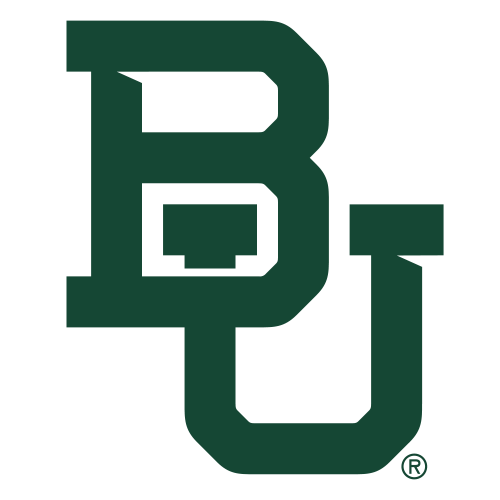 Pierre Jackson scores 31 points as Baylor pulls away from BC
CHARLESTON, S.C. -- Pierre Jackson can't help but smile when Baylor teammate Isaiah Austin makes a big play. Jackson was smiling a lot in the 16th-ranked Bears' 84-74 victory over Boston College on Thursday in the Charleston Classic.
Jackson had a season-high 31 points, and Austin scored 16 points, had nine rebounds and locked down talented Eagles forward Ryan Anderson to help the Bears advance in the eight-team tournament.
The Bears (3-0) will face Colorado, the team they defeated during their run to the NCAA tournament elite eight last season, on Friday for a spot in the Charleston Classic final.
If Baylor continues to advance, you can bet Jackson and Austin had plenty to do with it.
"When Isaiah gets going it gets us all going," Jackson said. "When he does something, you see him out there yelling and showing emotions. It got me going."
Especially during a critical 10-0 run midway through the second half. The Bears were down to Boston College 52-47 and struggling to make shots when Austin took control with a pair of baskets, pumping his fists and shouting as he got back on defense.
Jackson took over after that with a pair of 3-pointers that put Baylor ahead for good, 57-52. The Eagles (1-1) came as close as 64-63 before Austin had a three-point play to restore the lead. When Austin made his third 3-pointer of the season with 3:50 left, the Bears were ahead 75-66 and on the way to victory in the first matchup ever between these two schools.
Austin also did the job defensive, holding Anderson to 1 of 4 shooting in the second half after BC's sophomore made eight of 12 shots in the opening period.
"I thought the first half, they did a great job spreading us out," Baylor coach Scott Drew said. "We were giddy and gambling and not very sound at all. The second half, we did better."
Anderson is young and still has much to learn, Boston College coach Steve Donahue said. "It's not at the point where we can dump it in to" Anderson, the coach said. "A little fatigue maybe, but I think at one point we didn't run good offense."
Boston College got 25 points from sophomore Ryan Anderson. The Eagles will play Dayton on Friday.
Brady Heslip and A.J. Walton had 10 points each for the Bears, who opened 3-0 for the sixth straight season. Jackson was on target from the start, hitting six of 10 3s and finishing with a game-high seven assists. The 7-foot-1 Austin had nine rebounds and his third 3-pointer this season.
Olivier Hanlan had 16 points, and Andrew Van Nest 13 for the Eagles.
The teams had never played each other before meeting at TD Arena.
Baylor, a NCAA final eight team a year ago who won a school-record 30 games a season ago, is the marquee team at the Charleston Classic. And the Bears, behind senior guard Jackson, came out that way against Boston College.
Jackson, the Big 12 Conference's preseason pick for player of the year, scored 15 of his team's first 27 points as Baylor opened a 10-point lead midway through the first half.
Boston College, though, had its own man on fire in Anderson, who was part of the Atlantic Coast Conference's all-freshman team last season. Anderson had 29 points and 17 rebounds in Boston College's opening win over Florida International. The 17 rebounds are the most by an Eagle since Craig Smith pulled down that many against Holy Cross in 2006.
Anderson had a dunk and Danny Rubin followed with a 3-pointer as the Eagles used a 14-3 run to move in front. Anderson hit two more buckets and Van Nest a 3-pointer and Boston College pushed the lead to 38-32.
That's when Baylor answered back. Heslip scored nine straight points and Deuce Bello had a steal and breakaway layup right before halftime to put the Bears up 41-40.
But Anderson answered again, this time with 3-pointer from halfcourt that sent Boston College into the locker room ahead 43-41.
Anderson and the Eagles kept Baylor on edge at the start of the second half, too. Hanlan had a three-point play, Dennis Clifford a basket and Anderson two foul shots to move in front 52-47 before the Bears' decisive push.