EA SPORTS MAUI INVITATIONAL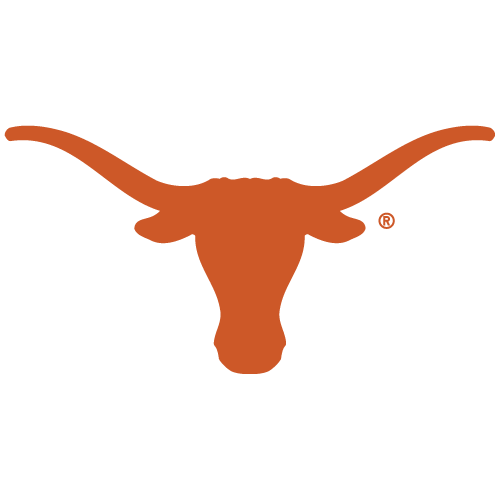 Texas Longhorns shocked by Div. II Chaminade in Maui
LAHAINA, Hawaii -- Thirty years after pulling off one of the biggest upsets in college basketball history, Chaminade knocked off another big-time opponent.
The Division II Silverswords beat Texas 86-73 on Monday night at the Maui Invitational, topping a Butler buzzer-beater and an impressive showing from No. 9 North Carolina as the day's main attraction.
The win came 30 years after Chaminade beat top-ranked Virginia in an upset nobody expected and few watched live.
This time, the world knew right away as the game was televised nationally and Chaminade immediately began trending worldwide on Twitter moments after the final buzzer.
Not bad for a Catholic school of 1,200 students with an athletics program a fraction of the size of the bigger names in the field.
"We are ecstatic," Chaminade coach Eric Bovaird said. "We believed all along that we had a chance to play with these guys over here. We knew if we got down to a close ballgame that there was a good chance we were going to win."
It was a close ballgame -- in the first half.
De'Andre Haskins scored 32 points and had nine rebounds as the Silverswords (3-1) turned the second half into a blowout. Kevin Hu, a Taiwanese freshman, scored 16 points in 14 minutes off the bench.
"I don't even know what to say," said Haskins, who sat out last year because of an injury. "I just wanted to play hard and play with my teammates."
The win was just Chaminade's seventh at the Maui Invitational since the tournament started in 1984. The host team has lost 76 at the tournament in that span.
"I have so much faith in my team, I will put them up against anybody in the country on a given night," Bovaird said. "These guys have worked so hard to get where they are right now. You have no idea, they have worked just as hard as any Division I athlete."
Texas (2-1) shot 46.4 percent for the game after making just one of eight 3-pointers in the first half. The Longhorns finished with 18 turnovers compared with just 10 assists, and made less than 57 percent of its free throws.
I don't even think the score is even indicative of how much better they played than we played," Texas coach Rick Barnes said.
Chaminade led at halftime after battling back from two separate deficits of seven or more points each. The Silverswords fell behind 8-0 after missing their first 10 shots.
Chaminade picked Texas apart in the second half, not allowing the Longhorns to score consecutive baskets until less than 7 minutes remained in the game. A pull-up jumper from Hu with 6:23 left gave Chaminade a 19-point lead at 64-45.
Texas pulled to within nine on a 3-pointer from Julien Lewis with 2:16 left, but could get no closer. In the closing minutes, Texas had flashes of superior play, generating turnovers with pressure and stopping basic possessions, but the effort meant little by then.
Bovaird said winning, while difficult, wasn't complicated. He said his team focused significantly on rebounds. Chaminade had 43 rebounds compared with 35 for Texas.
"We knew when you look on paper, their size, their strength, their weight as compared to us, everybody, it didn't take a basketball genius to realize that they were going to try to beat us inside and try to beat us on the boards," he said. "It is something we talked about for a long time, and the guys did a great job."
When Chaminade upset in 1982 Virginia, it was an 800-student NAIA school and didn't even have its own gym. That game was played in Honolulu.
Ralph Sampson, the former No. 1 overall NBA draft pick who scored 12 points for Virginia in that 77-72 loss, was in attendance Monday night.
Hours earlier, he reminisced to reporters that the loss was difficult at first but became easier.
Texas hopes it can get over this defeat.
9:30 PM, November 19, 2012
Coverage: ESPNU
Referees:
Tim Higgins
Bert Smith
Kevin Ferguson
2022-23 Big 12 Conference Standings
Men's College Basketball News