ACC/BIG TEN CHALLENGE PRESENTED BY DICK'S SPORTING GOODS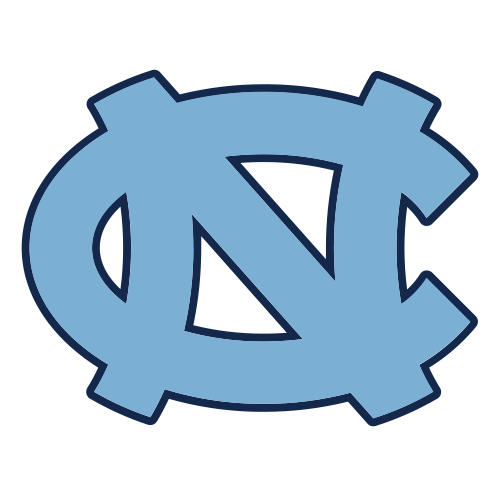 Cody Zeller leads way as No. 1 Indiana bullies North Carolina
BLOOMINGTON, Ind. -- Cody Zeller and his teammates sent a message to the rest of college basketball Tuesday night.
America's No. 1 team really is America's best team.
Zeller finished with 20 points and eight rebounds, and Victor Oladipo and Will Sheehey both added 19 points, leading the top-ranked Hoosiers to a stunning 83-59 rout of No. 14 North Carolina in the ACC/Big Ten Challenge.
"I know people criticize us for our defense, and they say 'If they can't play defense, how good can they really be?' " Oladipo said.
North Carolina (5-2) found out the Hoosiers can play defense and when they do, they're pretty darn good.
The Tar Heels opened the second half going 1 of 20 from the field and got their only basket on a tip-in that may have been deflected off the hand of an Indiana player.
And offensively, the Hoosiers were their usual balanced selves.
Zeller was 8 of 13 from the field with four blocks, one steal and an assist. Oladipo and Sheehey were both 8 of 12 from the field. Senior guard Jordan Hulls was 5 of 8, including three 3-pointers, and finished with 13 points, eight assists and two steals.
The dominant performance might even silence some of the murmurs No. 2 Duke was closing the gap with Indiana (7-0), murmurs the Hoosiers were aware of when they took the court Tuesday night.
"It was a huge statement," Sheehey said. "We prepared for this game for a couple of weeks now. You saw the score, we played hard, we played well, we played together and when we do that, we play well."
The best thing about this game for North Carolina may be the end of its run against teams from the Hoosier State.
A week ago, North Carolina trailed by 29 points in the second half before falling 82-71 to two-time national runner-up Butler.
On Tuesday, it was almost an instant replay.
Indiana closed the first half fast, started the second half fast and spent the rest of the game pulling away. The Hoosiers took biggest lead of the night, 83-51, with 4:22 to play.
Dexter Strickland led the Tar Heels with 14 points, Marcus Paige had 11 and James Michael McAdoo had 10 points and nine rebounds for North Carolina, who was missing sophomore guard P.J. Hairston, who stayed home with a sprained left knee.
There was a bigger problem, though. North Carolina couldn't figure out how to contain Zeller, one of this season's favorites to be the national player of the year.
"Boy, I would love to watch them play if it wasn't against my team," Tar Heels coach Roy Williams said. "You look down the lineup and Cody Zeller, he's family to begin with, he's really a load to handle, and two other guys that I didn't even hear of when they were in high school, they just kicked our rear ends."
The game pitting two of the country's most storied programs -- which have combined for 10 national titles and 3,767 wins -- had been billed as one of this season's showcase events. For 16 minutes, it lived up to the hype.
Zeller changed everything with two flurries.
By setting high picks and drawing post players outside, it opened up the lanes for his cutting and slashing teammates who wasted no time exploiting the holes in the Carolina defense.
Sheehey broke the tie with a layup. Oladipo drew a foul and made two free throws. Zeller beat the Tar Heels down the court on a fast break, and then Zeller closed the 15-6 run by grabbing Yogi Ferrell's errant layup and nimbly tossing it into the basket with less than 1 second on the clock. That gave Indiana a 46-37 halftime lead.
The Hoosiers were only getting started.
"If you let them dictate and control the pace of the game, they're going to win," Indiana coach Tom Crean said. "So we had to control and dictate the pace of the game, and to do that, we had to run."
But in the second half, the Hoosiers were out to prove something else -- that they could defend.
Over the first 8½ minutes, North Carolina managed only three points, the tip-in and a free throw.
Zeller and Oladipo, meanwhile, combined for seven points in the opening 13-0 blitz that put Indiana ahead 59-37, and North Carolina never challenged again as the Hoosiers won their 34th consecutive home game in November against a team that was supposed to give it all kinds of trouble.
"It's cool," Oladipo said when asked about the margin of victory over a program like North Carolina. "I mean, we've been working really hard and you guys know as well as I know that this program over the last couple of years was really struggling and we wanted to get it back on top. So to get a win like that, it's a humbling experience."
Simon Skjodt Assembly Hall
9:30 PM, November 27, 2012
Coverage: ESPN
Attendance: 17,472
Capacity: 17,222
Referees:
Mike Kitts
Pat Driscoll
Bo Boroski
2022-23 Atlantic Coast Conference Standings
2022-23 Big Ten Conference Standings
Men's College Basketball News