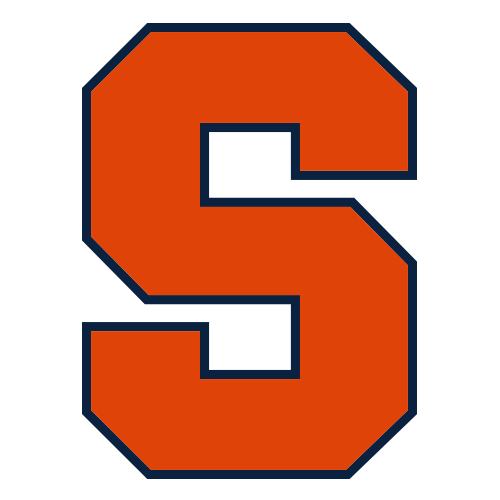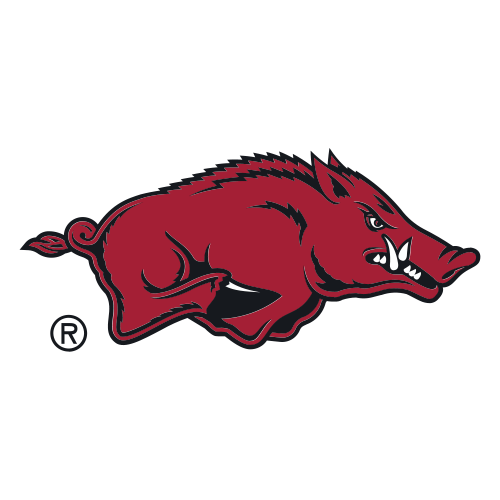 Cuse uses James Southerland's career-high 35 to drop Arkansas
FAYETTEVILLE, Ark. -- James Southerland provided Syracuse with exactly what it needed off the bench -- and then some -- in its first visit to Arkansas.
Southerland scored a career-high 35 points to lead the No. 6 Orange to a 91-82 win over Arkansas on Friday night.
The senior, who was also a career-best 9 for 13 on 3-pointers, helped Syracuse (5-0) win in its first visit to Bud Walton Arena. The 6-foot-8 forward bested his former career marks of 22 points, set against Princeton earlier this season, and five 3s, which he had as a freshman against Robert Morris.
"It felt good when I hit that first shot," Southerland said. "I wasn't expecting to be that open, but I was open and you have to know it down when you're open, right?"
Brandon Triche and Michael Carter-Williams added 17 points each, and C.J. Fair had 12 for Syracuse -- which was 11 of 26 from beyond the arc. Carter-Williams nearly had a triple-double, adding 10 rebounds and nine assists as the Orange pulled away in the second half.
BJ Young led the Razorbacks (3-3) with 25 points, 19 in the first half, while Marshawn Powell added 19. The loss was Arkansas' third straight, following setbacks against Arizona State and Wisconsin at last week's Las Vegas Invitational.
The Razorbacks' difficult early stretch continues Tuesday when they host Oklahoma before traveling to No. 3 Michigan next weekend.
"I think the guys were disappointed, without a doubt," Arkansas coach Mike Anderson said. "They wanted this game here.
"We just want to keep getting better."
The Orange led by as many as 15 points in the first half, sparked by Southerland's early onslaught. The 6-foot-8 forward, who hit four 3-pointers in each of his last two games, hit his first five from behind the arc and Syracuse overcame an early onslaught of emotion from the frenzied Razorbacks -- who fed off the crowd of 19,259.
Arkansas took a 10-7 lead in the early going, surging ahead behind a two-handed alley-oop dunk by Young off an assist from Ky Madden with 16:46 remaining. The field goal, however, was the last the Razorbacks would make for more than seven minutes -- plenty of time for Southerland to go to work.
Following a drive-and-scoop by Triche, Southerland hit his first 3-pointer to give the Orange a 12-10 lead. The baskets ignited a 23-5 run that put Syracuse up 30-15, during which Southerland hit four 3-pointers -- helping offset 19 turnovers for the game.
"They did an unbelievable job of pressuring us," Syracuse coach Jim Boeheim said. "You've got to attack it; you're going to get some open shots.
"It's just a question of if you're going to make them, and James was right there all night."
Arkansas didn't make another field goal until Powell's jumper with 9:37 remaining in the half -- a span of 7:09 without a make. However, the Razorbacks roared back behind Young to close the lead to as few as five late in the half.
The sophomore scored 11 straight points for Arkansas during one stretch. His personal 9-0 run, which began with a series of one-man fast breaks and was capped by a 3-pointer, pulled the Razorbacks to within 33-28 late in the half.
Arkansas closed to 43-41 early in the second half after a free throw by Powell, but the Orange answered with a 14-1 run to go up 57-42 and take control for good. Once again, Southerland sparked the run -- connecting on his sixth and seventh 3-pointers of the game during the stretch.
"That dude can shoot that ball now," Powell said of Southerland. "He can shoot that ball for real, for real.
"A couple of times, even when I thought I was there, he still hit it."
The Razorbacks remained within single digits of Syracuse for much of the rest of the game, though Triche scored 10 straight points during one stretch to keep the Orange comfortably ahead.
Syracuse was 33 of 68 (49 percent) from the field in the win, led by Southerland's 12-of-17 shooting. The senior had 35 of the Orange's 40 points off the bench.
Arkansas hit just 24-of-62 shots (39 percent), including 5 of 24 on 3s. Junior Mardracus Wade ,who led the Southeastern Conference in 3-point shooting last season, was 0 of 4 from behind the arc.
"We've just got to do a better job of knocking shots down," Anderson said. "And we had some open shots.
"It's just one of those nights."
The meeting was only the second between the two schools, with the other coming during the 1995 NCAA tournament. Arkansas won that second-round game in overtime on the way to its second straight championship game -- where it lost to UCLA.
Bud Walton Arena
8:30 PM, November 30, 2012
Coverage: ESPN
Attendance: 18,370
Capacity: 19,200
Referees:
Tony Greene
Mike Nance
Les Jones
2022-23 Atlantic Coast Conference Standings
2022-23 Southeastern Conference Standings
Men's College Basketball News