HAWAIIAN AIRLINES DIAMOND HEAD CLASSIC AT HONOLULU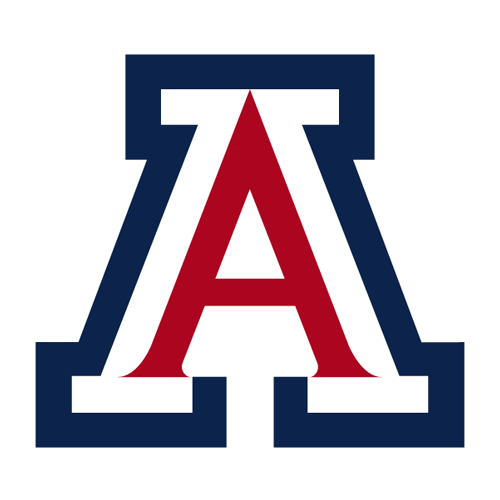 Nick Johnson's late block helps Arizona stay unbeaten
HONOLULU -- No. 3 Arizona is off to its best start in 25 years, thanks to a defensive play no one saw coming -- except Nick Johnson.
San Diego State guard Chase Tapley curled around a screen and burst down the left side of the lane in the closing seconds for what looked to be an uncontested layup. Johnson raced across and swatted the ball away, preserving the Wildcats' 68-67 win over the 17th-ranked Aztecs in the championship game of the Diamond Head Classic on Tuesday night.
"He made one hell of a play," Tapley said. "I just have to tip my hat off to him. I didn't even know he was around. He just came out of nowhere. I'm thinking the game is over. The next thing you know, the ball is going off the backboard."
Mark Lyons drove to the basket on Arizona's final possession and was fouled, making two free throws with 13 seconds left for the final points of the game. Arizona (12-0) goes into Pac-12 Conference play with its best start since the 1987-88 season and with its first win over a ranked team away from home in four years.
"It took two great plays on both offense and defense to secure the win," Arizona coach Sean Miller said. "And we made both of them."
Solomon Hill, voted the tournament MVP, kept Arizona in the game with 21 points and a stellar defensive effort on Jamaal Franklin, who scored only nine points to end his streak of 32 straight games in double figures. With the game tied at 66 and 31 seconds left, Franklin was fouled driving to the basket but missed one of two free throws.
That turned out to be the difference.
Tapley led the Aztecs (11-2) with 19 points.
"It hurts," San Diego State coach Steve Fisher said. "It's hard when you have a chance to win a championship, have a shot to beat an undefeated team, and you don't quite get it done, and you think you're going to do it right until the very last play of the game. It hurts badly."
Neither team led by more than two points over the final 10 minutes, which featured several big shots by both teams. But it came down to a defensive play that left the Wildcats celebrating at midcourt and the Aztecs -- Tapley in particular -- not sure what hit them.
"My instincts took over," Johnson said.
The buzzer sounded during a scramble for the loose ball by the sideline.
Arizona won despite shooting only 37 percent from the field, including 5-of-20 on 3-pointers, although Miller was more impressed that except for an early spell of turnovers to start the second half that put his team in a hole, the Wildcats didn't make careless mistakes and gave themselves plenty of looks.
"I don't think we had a bad shooting night," Miller said. "I think we played a great defense."
After turning the ball over just three times in the first half, Arizona had two turnovers that helped the Aztecs go on an 8-0 run to start the second period for a 35-29 lead. Franklin got his first points of the game on a pair of free throws, Xavier Thames made a 3-pointer and Tapley converted a three-point play off yet another Arizona turnover.
After a sluggish defensive battle, the pace and quality of the game picked up the rest of the way.
The Wildcats called a timeout, trailing 41-33, and then went on an 18-9 run over the next six minutes to regain the lead. Hill was always in the picture, with some great hustle by Brandon Ashley, who scored inside and converted a three-point play on quick ball movement. Arizona regained the lead on Hill's two free throws, and he made two more with just less than six minutes remaining for a 60-58 Arizona lead.
The game was tied six more times the rest of the way.
Kevin Parrom scored 17 points for the Wildcats, including a 3-pointer from deep on the baseline with 2:16 remaining that answered a 3 by Tapley. Johnson finished with 11 points for Arizona.
Arizona never trailed in the opening half, but after building a 16-9 lead on Johnson's 3-pointer, it never had control. That was to be expected from two defensive-minded teams that have held their opponents to 38 percent shooting this season, and they made each other work for every shot.
The Wildcats shot 29 percent in the opening half. The Aztecs missed their first seven shots, finally getting on track behind Tapley, whose 10 points came from inside and outside.
It was spirited, and it was sloppy. There were three missed dunks and badly missed layups in transition as both teams looked out of control at times. Franklin, coming off his fifth double-double of the season in a semifinal win over Indiana State, was shut out in the opening half and attempted only two shots.
Fittingly, the game was decided by a defensive play.
"It was very intense," Johnson said. "They're the No. 17 team in the country. We knew they were a good team coming in. We knew we would have to give it our all and stay in the game plan, and in the end, it came up big."
Stan Sheriff Center
10:15 PM, December 25, 2012
Coverage: ESPN2
Attendance: 6,514
Capacity: 10,300
Referees:
Don Daily
Michael Greenstein
Randy Heimerman
2022-23 Mountain West Conference Standings
2022-23 Pac-12 Conference Standings
Men's College Basketball News