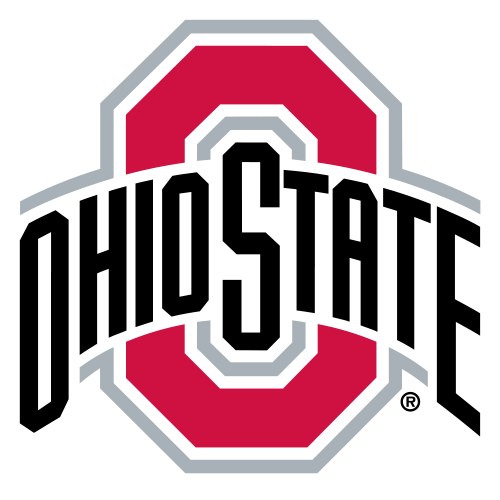 Keith Appling, No. 18 Michigan State top No. 11 Ohio State
EAST LANSING, Mich. -- Deshaun Thomas was so good he made Michigan State's Tom Izzo want to do something the coach said he has "never" done.
If Ohio State's star got the ball in the closing seconds with a chance to make an overtime-forcing 3-pointer, Izzo wanted the Spartans to foul him.
Shannon Scott, though, didn't give Thomas one more shot and that helped No. 18 Michigan State beat the 11th-ranked Buckeyes 59-56 Saturday night.
"I was relieved," Izzo acknowledged.
Keith Appling scored 15 points, including two free throws with 7.9 seconds left, and Adreian Payne added 14 as part of a relatively balanced offense against a one-man show.
Thomas scored 28 points, his most in Big Ten play. He was 10 of 20 overall, made 6 of 11 3-pointers and connected on his two free throws.
The junior forward was upset Scott didn't pass him the ball to potentially tie the game before the buzzer.
"I was knocking down shots all night," Thomas said.
Scott put up an off-balanced shot with just under 4 seconds left and his attempt hit the side of the backboard.
Ohio State coach Thad Matta called a timeout after Appling's lead-padding free throws and anticipated Michigan State fouling to prevent a 3-point attempt.
When the hack didn't come, Scott seemed to be surprised and hurried a shot.
"Michigan State knew we were going to go to (Thomas)," Matta said. "We would've liked to have got it to him there."
Scott probably wished he had passed the ball, too, as hid his face under his jersey.
"You could see that he put his head down," Thomas said.
The Spartans (16-3, 5-1 Big Ten) are on their way up in the conference standings, winning five straight conference games. Michigan State's Branden Dawson scored nine points and grabbed 10 rebounds and Gary Harris and Derrick Nix each added eight points.
Ohio State (13-4, 3-2) was playing for the first time since handing Michigan its only loss last Sunday.
The Buckeyes' second-leading scorer against the Spartans was Lenzelle Smith Jr., who had six points on 2-of-7 shooting. Aaron Craft, who was 2 of 8 from the field, was one of three Buckeyes with five points.
"You'd like to have everyone in double figures, but (Thomas) was smooth and efficient and it was a tremendous effort by him," Matta said.
The Spartans were ahead by 11 points early in the first half and had a 46-39 lead midway through the second half.
Michigan State kept the lead until Thomas made a 3-pointer -- his sixth of the game, two more than he's ever had -- to tie it at 50 with just less than 3 minutes left.
Payne had a three-point play on the ensuing possession, but got caught up in a one-on-one matchup with Thomas the next time Michigan State had the ball and Craft swiped the ball.
Craft then stole the ball from Appling and made a pass to Thomas, who was fouled and made two free throws to tie it again with 57.9 seconds left.
Appling went right back at Craft, beating him to the lane off the dribble to set up his go-ahead layup with 41.5 seconds to play.
After Ohio State missed a 3-pointer, Appling's dunk with 17 seconds left put Michigan State ahead by four points. Smith made a 3-pointer on the ensuing possession to pull Ohio State within a point, but the Buckeyes needed to make one more to force overtime.
And, they didn't give Thomas an opportunity to make it.
"I did think he was going to get the ball," Payne said. "I was trailing him, but the other guy fired it up."
Michigan State made enough plays at both ends of the court to beat the Buckeyes at home for a change. Ohio State has won four games at the Breslin Center since 2005-06 while the rest of the conference has combined for six wins in East Lansing.
"You've got what I would consider -- I don't want to step out of bounds -- two of the top college basketball programs going head to head," Matta said. "I've brought some great teams in here."