MEN'S BASKETBALL CHAMPIONSHIP - EAST REGION - 2nd ROUND AT LEXINGTON KY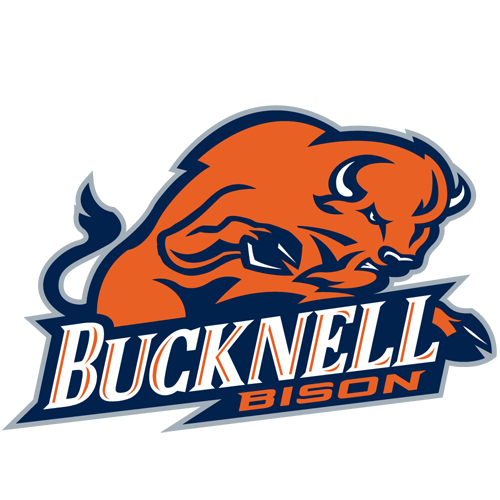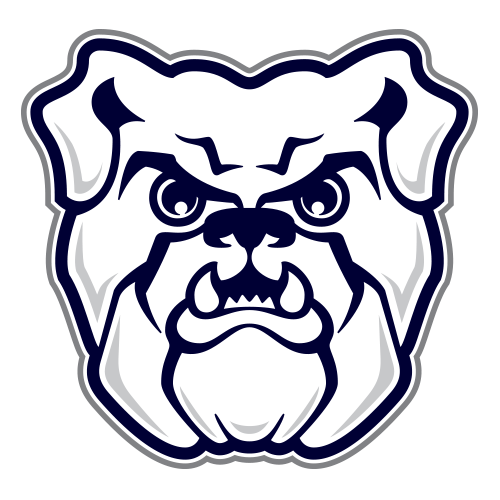 Andrew Smith, Roosevelt Jones help Butler hold off Bucknell
LEXINGTON, Ky. -- The cast of characters has changed.
Butler's character has not.
Rotnei Clarke scored 11 of his 17 points in the last 8:44, Andrew Smith had a double-double with a career-high 16 rebounds and 14 points and Butler withstood a late rally from upset-minded Bucknell for a 68-56 victory in the NCAA tournament on Thursday. Roosevelt Jones added 14 points for the sixth-seeded Bulldogs, who watched an 11-point lead turn into a six-point deficit before regaining control of the game for good.
Butler has now won 11 of its last 13 games in the NCAA tournament, the only two losses coming in the 2010 and 2011 title games.
"The similarity is they're Butler," coach Brad Stevens said. "They have some mettle. They have some intestinal fortitude built up over time. The difference is just the people. We have to play a little bit differently on both sides of floor because of it.
"But it truly is a Butler team, which I feel good about."
Joe Willman had a career-high 20 points for Bucknell. But the 11th-seeded Bison couldn't overcome an off day from two-time Patriot League Player of the year Mike Muscala, who had nine points, only the second time this season he's failed to reach double figures. Going almost five minutes without scoring late in the second half didn't help, either.
Neither did Butler's considerable edge at the foul line. The Bulldogs made 25 of 28 free throws -- 18 of 20 in the final 4:43 alone -- while Bucknell went to the line just eight times.
"I just think they've played in so many big games, they're not the type of team that's going to get rattled," Bucknell coach Dave Paulsen said.
Butler (27-8) now plays Marquette on Saturday in a preview of the new Big East. The Bulldogs announced Wednesday they are joining Marquette and the rest of the so-called Catholic 7 in the Big East after one season in the Atlantic 10.
The Bulldogs' runs to the 2010 and 2011 title games gave hope to little guys everywhere -- they nearly knocked off Duke in 2010, with Gordon Hayward's half-court heave clanking off the rim -- and Bucknell hoped to pull off an upset of its own Thursday. The Bison had it in their DNA, having knocked off third-seeded Kansas in 2005, one of the tournament's classic upsets.
And for a while, it looked as if Bucknell might just beat Butler at its own game.
Butler survived the first-half defensive slog in better shape, largely because it took Muscala out of his rhythm. After his smooth jumper from the top of the key in the opening seconds, he went scoreless the rest of the half, with Smith and Jones swarming him any time he got within a thought of the paint.
"You always try to look for tendencies on certain players and, with him, you couldn't find one," Smith said. "The mindset was just team defense. Understanding that one person can't stop him. He's too good for that."
Willman single-handedly kept Bucknell in the game, hitting one jumper after another from deep in the corner. But when Khyle Marshall made a jumper to give Butler a 29-18 lead with 16:35 left, it looked as if the Bulldogs were on the verge of pulling away.
"We knew they were going to make a run," Smith said.
Sure enough, Muscala converted a three-point play to spark a 19-2 stretch.
Just as he'd carried Bucknell the first half, Willman was key during the spurt, scoring eight points. When he made a jumper to put Bucknell up 32-31, its first lead since the opening seconds of the game, he jumped up and down and then quickly composed himself.
"When we were making that run, we were really confident," Willman said.
But as anyone who's watched Butler the last few years knows, this one was far from over.
The stars from Butler's title runs are gone -- Smith and Marshall are the only starters who are carryovers -- but the way the Bulldogs play remains the same. Turn up the heat defensively, take advantage of opportunities on offense and never, ever quit.
"I don't really see a whole lot of differences," Smith said.
Smith made a 3, then Marshall stripped the ball from Muscala at the other end and fed Clarke, who hit another 3 to put Butler back in front 39-37. After a three-point play by Ryan Frazier, Smith scored on a hook shot. Pesky Alex Barlow got another steal -- he had four for the game -- and scored on the driving layup to give Butler a 43-40 lead with 7:28 to play.
Willman's jumper cut Butler's lead to 43-42 with 6:56 left, but the Bison went the next 4:42 without scoring. Butler, meanwhile, was putting on a free throw clinic, making 18 of 20.
"I told them in the locker room, there are a lot of teams in this tournament that wouldn't be able to withstand a 16-point swing and then have a 16-point swing on their own," Stevens said. "I'm really proud of them."