MEN'S BASKETBALL CHAMPIONSHIP - SOUTH REGION - 3rd ROUND AT AUBURN HILLS MI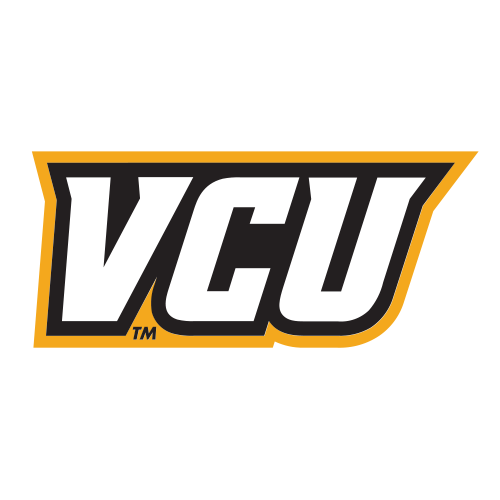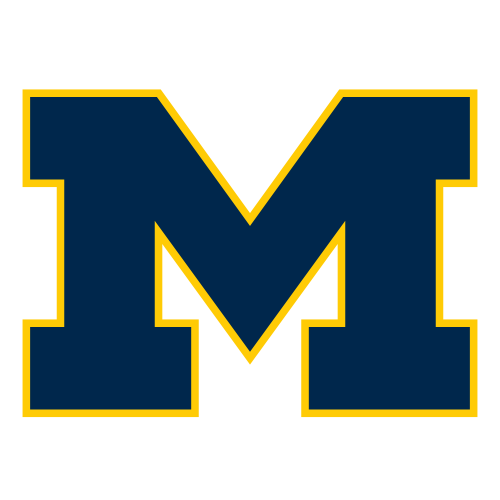 Michigan breezes past VCU to Sweet 16 berth
AUBURN HILLS, Mich. -- Michigan made Havoc look helpless.
Now Trey Burke, Tim Hardaway Jr. and the rest of the cool-headed Wolverines are part of the school's longest NCAA tournament run in nearly two decades.
Mitch McGary had 21 points and 14 rebounds, and fourth-seeded Michigan breezed through Virginia Commonwealth's vaunted pressure with a clinical performance Saturday, beating the fifth-seeded Rams 78-53 to advance to the regional semifinals for the first time since 1994. VCU couldn't create many easy baskets with its press, even though the Wolverines didn't have much time to prepare for it.
"This is a very high-IQ team that can pick up things very quickly," Michigan coach John Beilein said. "Everybody that played in the game, even the guys that did not play, just responded beautifully in the way we want Michigan to respond in these situations."
McGary, a 6-foot-10 freshman, set season highs in scoring and rebounding. VCU had no answer for him around the basket, and that pressure defense -- the Rams call it "Havoc" -- wasn't much of a factor.
VCU was relentless in a 46-point rout of Akron on Thursday night, but the Rams met their match against Michigan's backcourt. Burke and Hardaway rarely looked rattled, and Michigan (28-7) committed only 12 turnovers.
The 71-point swing by VCU -- from a 46-point win to a 25-point loss -- was the largest in NCAA tournament history. In 1968, Houston beat Texas Christian 103-68 to reach the Final Four, then lost to UCLA 101-69 for a 67-point swing.
VCU (27-9) went 0-8 this season when forcing under 15 turnovers.
"Certainly in retrospect it wasn't a very good matchup," Rams coach Shaka Smart said. "The credit for that goes to Michigan. I don't think that we, for whatever reason, had great bounce today and energy. Our guys tried. They always do, but I think what Michigan was able to do to us early on and us missing some easy shots around the basket and maybe some outside looks we'd normally make, that may have contributed to our spirit not being quite where it needed to be."
McGary made his first seven shots from the field. Burke scored 18 points, and Hardaway and Glenn Robinson III added 14 each.
Juvonte Reddic scored 16 points for VCU.
Michigan heads to Arlington, Texas, to play either Kansas or North Carolina on Friday.
The Wolverines are now advancing further in the NCAA tournament than they have since Jalen Rose and Juwan Howard were still on the team. Michigan reached the quarterfinals in 1994.
"It's great for the program," Beilein said. "At the University of Michigan, we want to be champions, and we're trying for Big Ten championships. And when you get in the NCAA tournament, you're trying to do the exact same thing."
Burke drove toward the basket and lobbed to Robinson for an alley-oop dunk that made it 38-21, and the crowd in Auburn Hills -- which is about 50 miles from Michigan's Ann Arbor campus -- didn't have to sweat too much in the second half.
Michigan led 38-23 at the break. Burke turned the ball over five times in the first 5:51 of the second half, but even then the Rams couldn't rally.
A dunk and a layup by McGary had VCU calling timeout with the score 49-33 -- and then Michigan found a bit of a groove from beyond the arc.
Spike Albrecht made a 3-pointer and found Robinson with a slick pass for a dunk in transition. A 3-pointer by Burke made it 57-35.
Hardaway made a 3-pointer to push the lead to 23 and added an acrobatic reverse dunk to make it 64-38.
"Coach Beilein always said if you're going to do something flashy, it better work," Hardaway said. "I just tried to do the easiest dunk that I knew how to do, so it ended up being that."
The Rams entered the day forcing an average of 19.9 turnovers per game, the most in the nation. Michigan was only committing 9.2 per game, the fewest in the nation.
In a matchup of strength against strength, the Wolverines won easily. They started by letting Hardaway bring the ball up while VCU denied Burke. Occasionally, Burke would have enough space to dribble up the court himself, and Michigan also picked the press apart at times with smart passing.
"There wasn't this scientific game plan to get things done. They reacted and played against pressure like they've worked so hard to be able to do," Beilein said. "Every day we are practicing ball possession. Don't turn the ball over, throw it to the outside hand -- boring stuff that would put you all to sleep. Catch it on two feet, pivot strong."
The Rams didn't help themselves by shooting 30 percent from the field in the first half. It's harder for VCU to set up its press when the Rams aren't scoring.
Michigan was only 3 of 12 from 3-point range before halftime, but the Wolverines still opened a sizeable margin. A 3-pointer by Hardaway put Michigan ahead 30-19, and Burke made it a 15-point game when he hit from the perimeter after McGary flattened Briante Weber with a pick.
"I guess I kind of have a football mentality," McGary said. "I played it growing up, but that's just my mentality, just hard-nosed, blue-collar guy who likes to do the nitty-gritty stuff."
The Palace of Auburn Hills
12:15 PM, March 23, 2013
Coverage: CBS
Referees:
Chris Rastatter
Mark Whitehead
Mike Reed
2022-23 Atlantic 10 Conference Standings
2022-23 Big Ten Conference Standings
Men's College Basketball News