MEN'S BASKETBALL CHAMPIONSHIP - WEST REGION - SWEET 16 AT LOS ANGELES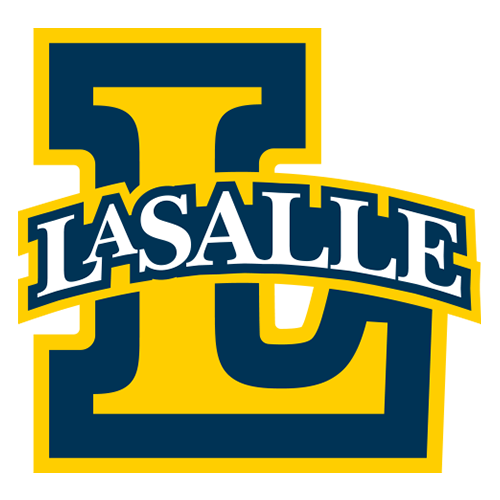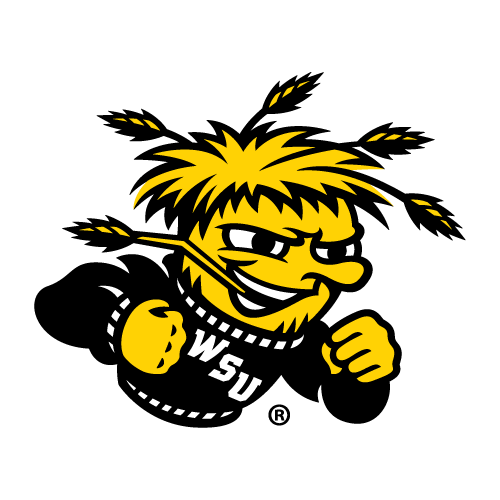 Wichita State rolls past La Salle to reach Elite Eight
LOS ANGELES -- Too big, too physical, too quick.
Wichita State proved to be too much of everything for La Salle in a 72-58 victory Thursday night that put the Shockers into the final eight of the NCAA tournament for the first time in 32 years.
They overwhelmed the Explorers with a 14-2 run to open the game that had La Salle playing catch-up the rest of the way. The Explorers trailed by 22 points early in the second half and by 20 late.
"It took us a half to kind of adjust to the level they were playing at," La Salle coach John Giannini said. "The second half was pretty evenly played, but we were in just too deep of a hole."
Malcolm Armstead scored 18 points, Carl Hall added 16 and freshman Ron Baker had 13 for the ninth-seeded Shockers, who proved their upset of No. 1 seed Gonzaga in the third round was no fluke. They never trailed in this matchup of small schools whose past NCAA tourney success was long buried in the history books.
"It's like I'm in a dream still with this whole Elite Eight situation," Hall said. "I still can't believe it, but anything is possible when you play defense and you're peaking at the right time."
The Shockers advanced to Saturday's West Regional final against No. 2 seed Ohio State, a 73-70 winner over Arizona in the first semifinal at Staples Center. Their yellow-clad fans, several waving handmade signs, made up most of the small crowd that stuck around to see the end.
Wichita State (29-8) tied the school's 2010-11 team for most victories. That group won the NIT title. These Shockers have designs on next matching what the 1965 team did -- reaching the Final Four.
"We need one more win to seal this deal and go back home and get ready for the Final Four," Baker said. "We're just going to grab this opportunity the best we can."
La Salle (24-10) briefly fought back in the second half -- getting within 11 points -- but the Shockers made sure the history of No. 13 seeds never making the final eight remained intact.
"That was the game plan early on, try to wear them down, pound it inside and get inside-out shots, and that's what we came up," Armstead said.
The Shockers beat Kansas by two points to get to the final eight in 1981. They didn't need to take down a giant this time, just a 6,500-student school from Philadelphia that scrapped its way 2,754 miles from an at-large berth in Dayton, Ohio, to Los Angeles.
Jerrell Wright and Tyrone Garland led the Explorers with 16 points each. Ramon Galloway, who averages a team-leading 17.4 points per game, was held to 11 for a program that won the 1954 NCAA championship and reached the 1955 national title game.
Wichita State dominated inside, owning a 47-29 rebounding edge and outscoring La Salle 40-26 in the paint, helped by Hall, who had 14 points in the first half.
"It was kind of an easy night for us on the inside because they only really have one post player," Hall said.
The Shockers limited La Salle to 36 percent shooting -- the same as Gonzaga shot in its third-round loss.
"They were all over the place. They came to play," Galloway said.
Hall sat down with his third foul while La Salle was busy whittling its deficit to 11 points by attacking the rim. But the Explorers never got within single digits, and Armstead scored nine straight points to push Wichita State's lead to 62-47. Another 6-0 spurt, capped by Cleanthony Early's dunk, made it 68-48.
"Armstead was huge at that point," Giannini said. "He had three, four big buckets in a row, and we were scoring. But if we get the stops, that 10-, 11-, 12-point game is a four- to eight-point game, and then you really have a chance. But Armstead wouldn't allow it. When we threatened, he was the one that really responded."
The Shockers hit two straight 3-pointers to open the second half and push their lead to 22 points.
La Salle turned aggressive, answering with a 10-0 run to close to 44-32, with Wright scoring the first seven points and Galloway making a 3-pointer.
The Explorers got shocked to start the game, with Wichita State outscoring them 14-2. The Shockers ended the half on a 9-1 run, including five by Baker, to lead 38-22 at the break. La Salle was held to 27 percent shooting, while Wichita State shot 53 percent and dominated the paint 24-10.
Hall's teammates repeatedly found him down on the block, and he muscled in layups over the smaller Explorers.
Galloway missed his first six shots. His finally made a 3-pointer that drew the Explorers within eight, but Wichita State quickly restored its lead to double digits.
Although 6-foot-11 center Steve Zack was cleared to play, he didn't, and the Explorers missed his added height and inside presence. Zack had been out the previous six games with a sprained foot.
"He had a lot of soreness today, and we didn't think he could move well enough to help us in the game," Giannini said.
10:34 PM, March 28, 2013
Coverage: TBS
Attendance: 18,232
Capacity: 19,068
Referees:
Terry Wymer
Lamont Simpson
Ron Groover
2022-23 Atlantic 10 Conference Standings
2022-23 American Athletic Conference Standings
Men's College Basketball News