MEN'S BASKETBALL CHAMPIONSHIP - EAST REGION - ELITE 8 AT WASHINGTON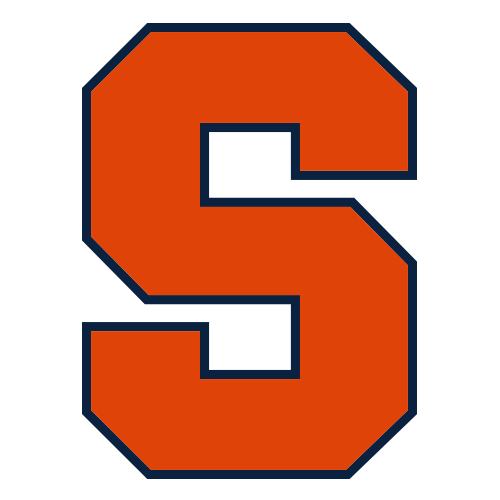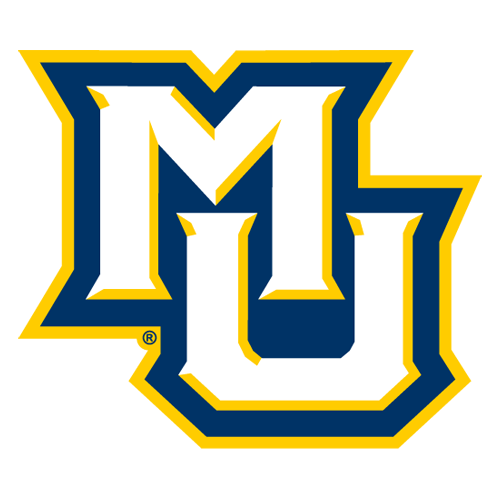 Syracuse smothers Marquette with 2-3 zone, reaches Final Four
WASHINGTON -- When played to perfection, there's nothing quite like Syracuse's aggressive, half-court 2-3 zone defense.
It's 40 minutes of trapping and shot challenging, of closing off angles, of trusting teammates.
"We showed," senior guard Brandon Triche said, "that defense wins games."
Yes, the Orange D certainly does.
With a second suffocating performance at the East Regional, No. 4-seeded Syracuse shut down No. 3 Marquette 55-39 Saturday to earn coach Jim Boeheim his fourth trip to the Final Four -- and first since a freshman named Carmelo Anthony helped win the 2003 NCAA championship.
"A tremendous, tremendous defensive effort," Boeheim said.
Fittingly, a matchup between schools from the soon-to-break-apart, rough-and-tumble Big East became quite a struggle on the offensive end. Syracuse (30-9) was led by senior forward James Southerland's 16 points. Michael Carter-Williams, a 6-foot-6 guard who is out front in the zone, was named the regional's top player after accounting for 12 points, eight rebounds, six assists, five steals and only one turnover Saturday.
Marquette (26-9) hadn't scored fewer than 47 points all season -- and, indeed, put up 74 in a victory over Syracuse on Feb. 25. But this time, Marquette kept turning the ball over, seeing its shots blocked or just plain missing.
The Golden Eagles' 39 points were a record low for a team in an NCAA tournament regional final since the shot clock was introduced in 1986.
"They beat us from start to finish. We collectively tried everything we knew to try," Marquette coach Buzz Williams said. "It is the zone, and it is the players in the zone."
Much like what happened Thursday in the regional semifinals, when Syracuse knocked off top-seeded Indiana by limiting it to a season-low output, too.
"I don't think we've played as good defensively as these last two games," Triche said. "We held some good teams down."
All told, Marquette made only 12 of 53 shots -- 23 percent -- and was 3 for 24 on 3-pointers. Vander Blue, who carried Marquette to the round of eight, was held to 14 points on 3-for-15 shooting.
"They cover ground really good. You've got to get the ball in the middle, you've got to play inside out, you've got to get to the free-throw line and wear them down with the 3-pointer when you can," Blue said. "They're really good at what they do in that zone."
Consider these numbers through four games in the tournament: Syracuse is averaging 6.5 blocks and 10.8 steals, while forcing opponents into 29 percent shooting, including 15 percent on 3-pointers.
"We couldn't get one to drop in from up close," said Marquette's Jamil Wilson, who was 0 for 5 on 3-pointers, 1 for 9 overall. "We couldn't get one to drop in from outside."
The next team to try to solve that defense will be the winner of Sunday's South Regional final between Florida and Michigan. Syracuse is 3-0 in national semifinal games under Boeheim.
And to think: Exactly three weeks ago, in this very same building, Syracuse wrapped up its final Big East regular-season schedule before heading to the Atlantic Coast Conference with a bad-as-can-be performance in a lopsided loss to Georgetown. Syracuse's 39 points that day were the Orange's tiniest total in a half-century.
That was Syracuse's fourth loss in a span of five games, a stumbling way to head into tournament play.
That night, Boeheim forgot to adjust his alarm clock to account for daylight saving time, and so showed up late for a pre-practice coaches' meeting. His players, turned out, had organized their own session without supervision, starting the work it would take to get going in the right direction.
"I watched them for a few minutes and it was really a good thing. I thought our practices were really good after that," Boeheim said. "You can turn things around in this game."
Since then, Syracuse has won seven of eight.
"When you bounce back like that, that says a lot about your kids, your team and your character," Boeheim said. "This is a heck of a bounce back."
And the secret to success? Defense, naturally.
"We got the right personnel for each key position," C.J. Fair said. "We got big long guards, we got big long forwards that can cover ground and our centers do a good job holding down the inside."
Because of that, Syracuse really needed only one run on offense in the second half, making five shots in a row during a spurt that gave it a 41-28 lead with 9½ minutes left.
Last season, Syracuse fell a victory short of the Final Four, losing to Ohio State in the round of eight.
"We wanted to get over the hump," Southerland said. "That's what I told the guys: We've still got two more to go."
With President Barack Obama -- a basketball fan who picked Indiana to win the title -- and NFL Rookie of the Year Robert Griffin III of the Washington Redskins sitting in the crowd, Syracuse harassed Marquette into missing 14 of its first 15 tries from beyond the 3-point arc.
Marquette started 1 for 10 overall on field-goal tries, with Blue's 3-pointer about 1½ minutes in the only make. He celebrated as though it came at the end of the game, not the outset, punching the air and tapping defender Triche on the back while heading to the other end of the court.
After Blue's 3, Marquette missed its next seven shots. There would be other such stretches. Six misses in a row. Six misses in a row. Even nine in a row.
The Golden Eagles also went nearly 6½ minutes without a single field-goal attempt in the first half. Forget about putting the basketball through the net; Syracuse was so smothering, Marquette did not even manage to shoot.
When Southerland hit a 3, off a pass and screen by Carter-Williams, the Orange led 24-18 at halftime.
After helping cut down the net to celebrate Saturday, Southerland was asked whether he thought this sort of thing was possible when his team was leaving the same arena on March 9 after losing meekly to Georgetown.
"We just did a good job of recovering from that," Southerland explained, "and not sulking."
Capital One Arena
4:30 PM, March 30, 2013
Coverage: CBS
Attendance: 19,801
Capacity: 20,600
Referees:
John Higgins
Verne Harris
Randy McCall
2022-23 Atlantic Coast Conference Standings
2022-23 Big East Conference Standings
Men's College Basketball News