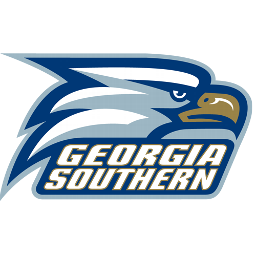 West Virginia thumps Georgia Southern 101-68
MORGANTOWN, W.Va. -- Juwan Staten, led five West Virginia Mountaineers in double figures Thursday night to drub Georgia Southern 101-68 in a first-round game in the Cancun Challenge.
The Mountaineers (3-1) play Presbyterian Saturday at home while Georgia Southern travels to Old Dominion. A total of eight teams converge for two games in Cancun, Mexico.
West Virginia's total was its most since dominating Maryland Eastern Shore, 110-44, in coach Bob Huggins' first season back to his alma mater (2007-08).
Staten (20 points) connected on 7-of-11 field goals, 5-of-6 free throws, doled out 9 assists and hauled down 5 rebounds.
He got plenty of support Devin Williams and Terry Henderson -- both of whom scored 16 points -- Eron Harris (15) and Gary Browne (11). Browne has been recovering from a bruised thigh and had not played since Nov. 12.
Tre Bussey of Georgia Southern led all scorers with 21 points. Teammate Jelani Hewitt also dented double figures with 15.
West Virginia shot 56.3 percent for the game (40-of-71), while Georgia Southern was good on 25-of-64 shots (39.1 percent).
Huggins said he wanted more defense and that's what he got.
The Mountaineers rattled off 12 straight points before the Eagles found the goal and then opened up a 43-13 lead with 6:33 remaining in the half.
Supporting those initial dozen points for the Mountaineers were three blocks by true freshman forward Nathan Adrian and a steal from fellow starting forward Kevin Noreen.
When Browne dropped in a 3-point shot the Mountaineers held its first 30-point lead of the game after outscoring the Eagles 31-13.
West Virginia, which outscored opponents an average of 85-80 in its last two games.
Coming into the contest, Staten had played 119 of a possible 120 minutes. He had scored in double figures in each contest and was shooting 51.5 percent. He had one or fewer turnover in 9 of the last 10 games dating back to last year. He led the Big 12 in assists per game (7.3) and is third in the league in scoring (20 points per game).
The Mountaineers are 37-1 at home under head Huggins in non-conference games when shooting 50 percent or better in a game.
WVU is 68-3 at home against non-conference teams in the last 11 years, including winning 49 of their last 50.
Huggins' 726 all-time victories place him 17th on the lifetime list. He needs three more victories to tie Norm Stewart and Jerry Tarkanian for 16th place in all-time victories.
WVU Coliseum
7:00 PM, November 21, 2013
Coverage: ROOT
Attendance: 4,814
Capacity: 14,000
Referees:
Don Daily
Keith Kimble
Gary Maxwell
2023-24 Sun Belt Conference Standings
2023-24 Big 12 Conference Standings
Men's College Basketball News