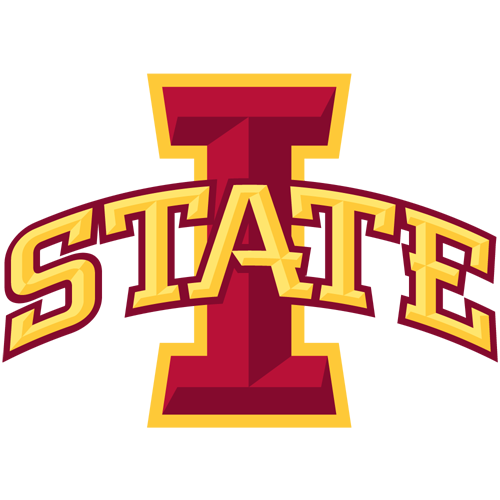 | | 1 | 2 | OT | T |
| --- | --- | --- | --- | --- |
| ISU | 36 | 39 | 23 | 98 |
| OKST | 32 | 43 | 22 | 97 |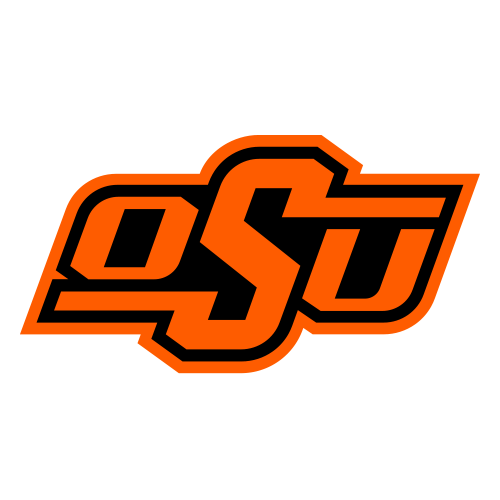 No. 16 ISU outlasts No. 19 Cowboys for first Stillwater win since 1988
STILLWATER, Okla. -- None of Iowa State's players had been born the last time the Cyclones won at Oklahoma State's Gallagher-Iba Arena.
It took some extra effort, but Iowa State finally got it done. DeAndre Kane had 26 points, 10 rebounds and nine assists to help the 16th-ranked Cyclones defeat No. 19 Oklahoma State 98-97 in triple overtime on Monday night. It was Iowa State's first in Stillwater since March 2, 1988 -- a span of 18 games.
"To gut this win out was huge," Iowa State coach Fred Hoiberg said. "It would have been a very difficult loss fighting three overtimes and walking out of here with a loss. I'm proud of our guys for finding a way to win it."
Kane got to the rim nearly at will while primarily being guarded by Oklahoma State star Marcus Smart. Kane said he respected Oklahoma State's effort.
"I'll tip my hat to them, they played a great game, but my guys fought it out all night," he said.
Melvin Ejim had 22 points and 12 rebounds, Georges Niang scored 17 points and Dustin Hogue added 10 points and 13 rebounds for the Cyclones (17-4, 5-4 Big 12), who have beaten six ranked teams this season.
Le'Bryan Nash scored 26 points, Smart had 20 points and eight assists and Markel Brown added 19 points and 10 rebounds for Oklahoma State (16-6, 4-5), which lost its third in a row. Oklahoma State was without guard Stevie Clark, who was kicked off the team Monday after his second arrest of the new year.
Oklahoma State coach Travis Ford, normally talkative, had little to say after the game.
"We had our chances," he said. "We didn't rebound the basketball at crucial times. Obviously, Iowa State made big shots and had big rebounds. We didn't rebound when it counted."
Oklahoma State honored former coach Eddie Sutton at halftime, and Hoiberg knew that would add a little energy to the crowd.
"It's a hard place to play and they do a great job," he said. "Coming in on Eddie Sutton night, we knew there was going to be a little extra emotion in this building."
Time after time, Iowa State found ways to suck the energy out of it.
Monte Morris hit a 3-pointer from the corner with 43 seconds left in the third overtime to put Iowa State up 96-95.
Nash misconnected on a pass to Brian Williams, and Oklahoma State turned the ball over with 22 seconds left. Naz Long made two free throws with 21.8 seconds to play, extending Iowa State's lead to three.
Brown dunked, then Williams stole the ball to give the Cowboys a shot at the win. Smart missed a fadeaway, and Oklahoma State retained possession on a tie-up on the rebound. Nash missed a baseline jumper as time expired, and the Cyclones celebrated.
Kane committed his fourth foul with 1:40 left in the second overtime and Oklahoma State leading 87-86. Nash scored in close to bump the Cowboys' lead to three.
Iowa State's Matt Thomas and Kane missed shots, and Smart pulled in the rebound. Oklahoma State had a chance to put the game away, but Brown missed a mid-range fadeaway, and Iowa State called a timeout, down 89-86 with 15.9 seconds remaining.
Thomas missed a three, but Kane rebounded, and Long's 3-pointer with 1.4 seconds left tied the game.
"I want to get our best shooters in the game and Naz has been in a little bit of a slump," Hoiberg said. "Hopefully, this gets him out of it. He rose up with no fear and took the biggest shot of the game to tie and extend it into a third overtime."
Iowa State had a chance to win at the end of the first overtime with the scored tied at 83. Morris drove to the hoop, but Brown blocked his shot from behind to force the second extra period.
Niang fouled out with 1:05 left in regulation and Iowa State leading 74-73. Brown made the two free throws after the foul to give Oklahoma State a 75-74 lead.
Ejim missed the first and made the second of two free throws to tie the score at 75 with 44 seconds to play.
Nash's shot down low was blocked by Hogue, giving Iowa State another shot. Kane missed a 3-pointer, and a putback dunk by Ejim came after the buzzer.
Iowa State held it together, even though Kane, Ejim and Hogue played with four fouls in the third overtime.
"We knew coming in that it was going to be a hostile environment down here," Kane said. "They're a great team, they have great players. But we just stuck together, hung in there."