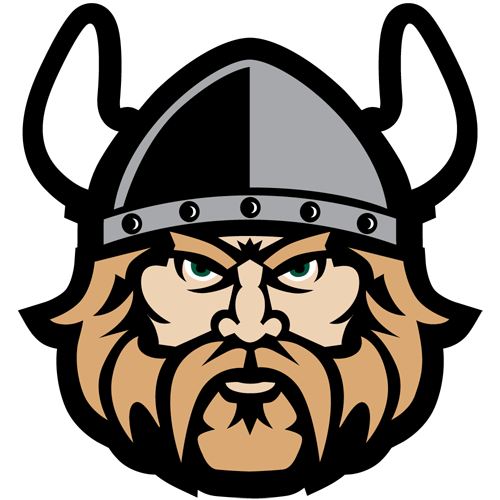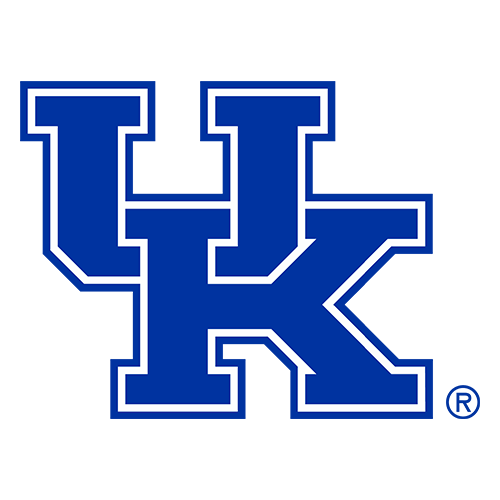 Andrew Harrison, No. 3 Kentucky rally to escape Cleveland State
LEXINGTON, Ky. -- Kentucky trailed Cleveland State by 10 points late in the game, and that was all the motivation Andrew Harrison needed to break out of his funk.
With some added incentive from Wildcats coach John Calipari, the freshman point guard also forgot about playing with four fouls and got aggressive.
Harrison had a pair of three-point plays, including one that broke a 57-all tie with 2:08 left, before twin brother Aaron followed with a 3-pointer with 1:20 remaining that helped No. 3 Kentucky rally past the stubborn Vikings 68-61 on Monday night.
With the Wildcats behind 54-44 with 7:41 remaining and needing a breakthrough, the brothers helped Kentucky close with a 24-7 run that included a pair of lobs from Andrew Harrison to Willie Cauley-Stein for dunks. Andrew Harrison's first three-point play with 3:55 left tied it at 54.
After Bryn Forbes' 3-pointer provided a 57-56 lead, Cauley-Stein made one of two free throws before Andrew Harrison followed with his drive and free throw to put the Wildcats ahead to stay. Aaron Harrison added a 3-pointer for a six-point lead.
Andrew Harrison scored 12, and the brothers combined for 23 points, providing a building block as Andrew tries to establish himself as Kentucky's floor leader.
"I feel like I was letting my teammates down pretty much, getting those fouls in the first half and not being as aggressive as I should be," said Andrew Harrison, who also had all five Wildcats assists. "This is definitely, hopefully, a turning point."
Julius Randle led Kentucky (5-1) with 15 points and 15 rebounds on a night when the Wildcats shot 19-of-53 (36 percent) from the field. Cauley-Stein finished with 11 points for Kentucky.
Forbes' 22 points led the Vikings (3-3). Trey Lewis added 15 points and Sebastian Douglas 13 for Cleveland State, which started both halves shooting well but wilted down the stretch and finished 21-of-59 (36 percent) from the field. The Vikings were outrebounded 42-35.
"We kind of faltered at the end," coach Gary Waters said. "That's something we need to get better at. I asked them in the locker room what happened at the end, and they came up with all sorts of answers.
"I said one thing happened: 'We were undisciplined at the end.' "
Kentucky's strong finish seemed unlikely late in the game as it struggled to make headway against a Vikings team that led 44-33 and seemed to answer every Wildcats charge with a basket that silenced the crowd.
Then came the Wildcats' final flourish, which ended a tense game featuring five ties and six lead changes, prompting the crowd to give the competitive Vikings a standing ovation after the final buzzer.
"I thought we showed a will to win, which is good," Calipari said. "But I thought Andrew made the plays. It's nice to know we've got two or three guys now we can go to if the game is in the balance."
Kentucky was playing for the first time since Tuesday's 29-point rout of UT Arlington, but there wasn't much down time, as Calipari used the break to teach his talented youngsters the finer points of defense. Besides teaching the zone, his main point was getting the Wildcats to play through the entire defensive possession instead of standing around.
Those instructions seemed to be initially forgotten as the Wildcats' all-freshman starting lineup was outhustled by the Vikings, who beat them for a couple of easy baskets inside. The Vikings had several of those moments in making five of their first six from the field and six of 10 en route to a 19-12 lead that created a nervous murmur in the Rupp Arena crowd.
Things became more desperate for Kentucky as it trailed 31-27 at halftime and by 11 with 14:11 left, prompting Calipari to call a timeout. The Wildcats responded to get to 47-44 nearly five minutes later on two free throws by Randle, but the Vikings kept going at Kentucky as Lewis banked a shot over two defenders while Douglas sank a 3-pointer for an eight-point lead at 52-44.
Just when Kentucky seemed to be at its low point, Andrew Harrison and his teammates showed the resolve that Calipari had been seeking from his heralded group. All of which made the thrilling end more satisfying even though everything else wasn't as pretty.
"All of us stepped up," Andrew Harrison said. "So, it wasn't me at all. It was the team, and I was just getting them the ball. They were just making me look good."