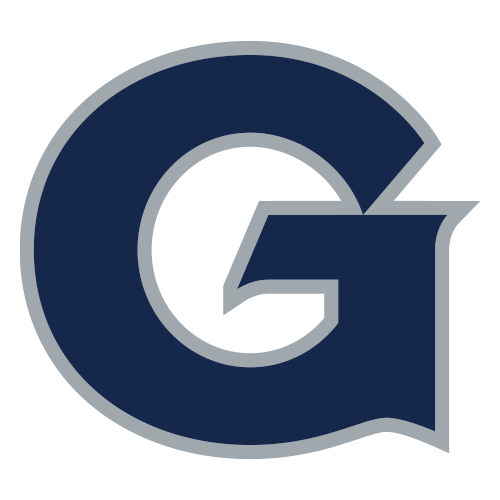 No. 19 Oregon fights off Georgetown in South Korea
PYEONGTAEK, South Korea -- Joseph Young had 24 points and five rebounds as No. 19 Oregon beat Georgetown 82-75 on Saturday in a season opener played at a U.S. army base in South Korea.
Young, who made all 12 of his free throw attempts, and Jason Calliste, who scored 16 points and made all 11 of his free throws, led Oregon to a win before hundreds of soldiers at Camp Humphreys, a U.S. Army base south of Seoul, the country's capital.
Georgetown center Joshua Smith scored 25 points but only had four rebounds for the Hoyas, who closed within four points with a minute left. But Georgetown missed key free throws in the closing minutes, while Oregon hit theirs.
Georgetown was outrebounded 40-32 and was just 1 of 15 from 3-point range. The Hoyas only led twice in the game -- with the opening basket and then briefly early in the second half.
Markel Starks, a senior guard, helped keep Georgetown in the game, hitting the Hoyas' only 3-pointer with 7:31 left and scoring 16 points.
Oregon opened up an early lead in the first half off repeated turnovers and poor shooting by Georgetown, but the Hoyas closed within 37-34 at halftime. They were carried by forward Mikael Hopkins' 10 points and Smith's nine first-half points.
For Oregon, Young had 11 points in the first half and Calliste had 12 at halftime.
Mike Moser had 15 points and seven rebounds for the Ducks.
Oregon was listed as the "home" team, but both schools were far from home.
The game, labeled the 2013 Armed Forces Classic, was part of ESPN's Veteran's Week, meant to honor the men and women of the U.S. military.
The teams played in special camouflage uniforms -- light-colored camouflage for Oregon, dark for Georgetown, and coaches on both teams wore combat boots and military-style cargo pants. Instead of names on the back of their jerseys, Oregon had "USA"; Georgetown had words like "Integrity," "Courage" and "Respect."
Both teams said that regardless of the outcome, the game was a unique experience.
The stands were packed almost exclusively with soldiers. Orderly lines of men and women in uniforms began lining up just after dawn outside the gym. Aside from an occasional whoop, the soldiers mostly stood and talked quietly while waiting for the gym to open. Inside, they cheered loudly for both teams, waving shirts and signs saying "Hi mom" for the cameras.
Humphreys Community Fitness Center
8:00 PM, November 8, 2013
Coverage: ESPN
Referees:
Mark Schnur
Randy McCall
Jeff Anderson
2022-23 Big East Conference Standings
2022-23 Pac-12 Conference Standings
Men's College Basketball News