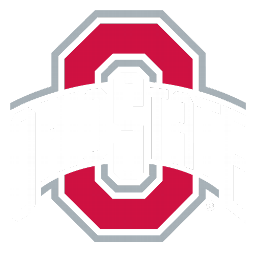 | | 1 | 2 | OT | T |
| --- | --- | --- | --- | --- |
| OSU | 21 | 37 | 10 | 68 |
| MSU | 28 | 30 | 14 | 72 |
Spartans hold off furious Buckeyes charge in OT win
EAST LANSING, Mich. -- Michigan State has two wins against top three teams and its hard-driving coach is not in the mood to celebrate the feat.
Keith Appling made a tiebreaking 3-pointer with 29 seconds left in overtime and finished with 20 points, seven assists and six rebounds to help the fifth-ranked Spartans beat No. 3 Ohio State 72-68 on Tuesday night after blowing a 17-point lead in the second half.
"I should be happier than I am," Michigan State coach Tom Izzo said. "But I'm a big picture guy and you shouldn't have those kinds of letdowns."
The Spartans (14-1, 3-0 Big Ten) led 55-38 and the Buckeyes forced overtime with a 20-3 run to close regulation.
"We kind of let our foot off the gas," Appling said.
During the collapse, Izzo yelled at Denzel Valentine and grabbed his jersey to turn the sophomore guard toward him during a timeout.
"I talked to (Valentine) about all the fancy stuff and one of these days, he'll figure it out," Izzo recalled, lamenting one of Valentine's turnovers. "Good player. I love him to death. But he's going to learn tough lessons and it would've been a tough lesson if we would've lost the game because we didn't do some of the things we're supposed to do."
Izzo was also upset that junior forward Branden Dawson had just four rebounds -- all in the first half -- leading to the Buckeyes outrebounding Michigan State 42-28.
"They killed us on the boards because we had a couple guys who didn't show up," Izzo said.
Ohio State (15-1, 2-1) entered the day as one of six unbeaten teams in Division I, getting off to its best start since 2010-11 when it began 24-0.
The Buckeyes almost ended the night still undefeated after a remarkable comeback.
Aaron Craft had a lot to do with it.
The senior guard's three-point play with 2:02 left pulled the Buckeyes within three points. After Ohio State missed shots, Craft dived on the court to get a loose ball and called time out with 1:01 left.
"That's what he does," Ohio State coach Thad Matta said. "That's how he plays."
On the ensuing inbounds play, Craft passed the ball off Michigan State's Adreian Payne's backside, got the ball back and made a layup to cut the deficit to one.
"I did that a year ago," Craft said of his savvy play that surprised Payne. "I saw it was open and we wanted to get a quick score."
Payne made one of two free throws on the ensuing possession, allowing Amir Williams' putback dunk with 19 seconds left to tie the game and send it to overtime.
Ohio State scored the first points of the extra period, taking its first lead since it was ahead 19-17, but gave up some pivotal 3-pointers.
Michigan State redshirt freshman Kenny Kaminski made a season-high third 3-pointer to break a tie with 2:40 left in overtime and Payne connected on a shot beyond the arc on the Spartans' next possession.
Appling made two free throws with 14.4 seconds left to give Michigan State a three-point lead and Ohio State's Marc Loving missed an off-balance 3-pointer with 3 seconds left. Appling made one of two free throws with one second to go.
The Buckeyes had a season-high 21 turnovers, leading to them not having a double-digit scorer until there was fewer than 4 minutes left in regulation. Sam Thompson finished with 18 points, including six straight late in regulation, and Loving scored 10 points.
"I'm proud we came back, but we weren't as sharp as we needed to be in this caliber of a game," Matta said. "You can't come on the road and have 21 turnovers."
Payne didn't start because of a right foot sprain, but was healthy enough to play 32 minutes and score 18 points.
"I got to talk to the doctors and figure it out," Payne said of his lingering injury.
Gary Harris scored 13 points for the Spartans, the first team to score 70-plus points against Ohio State this season. Travis Trice, one of the team's top reserves, didn't play because he was "sick," according to Izzo. Appling played 43 of 45 minutes despite having cramps in both legs.
Michigan State, which beat then-No. 1 Kentucky nearly two months ago, has won seven straight games since losing to North Carolina.
The Spartans led 28-21 at halftime and appeared to take control with 13-4 run midway through the second half.
"I saw it wasn't over, but it was hard to get that through to the rest of the team," Payne said. "We can't look at the scoreboard.
Michigan State appeared to try to focus on taking time off the clock with each possession and Ohio State took advantage and earned a chance to win the game in overtime.
Izzo said that was more out of necessity that strategy.
"We looked completely out of sync because Keith couldn't go," he said, referring to Appling being slowed by cramps.