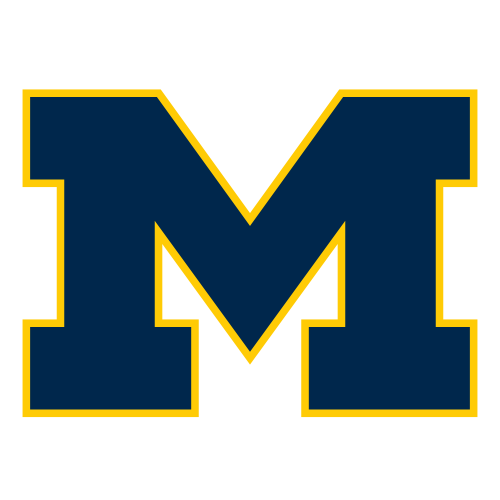 | | 1 | 2 | OT | T |
| --- | --- | --- | --- | --- |
| MICH | 27 | 42 | 13 | 82 |
| FSU | 37 | 32 | 11 | 80 |
Nik Stauskas leads Michigan by Florida State in overtime
SAN JUAN, Puerto Rico -- Michigan knew Florida State would present problems after watching the Seminoles pick apart a talented VCU squad in their first game of the Puerto Rico Tip-Off.
What the Wolverines didn't know is that they're a lot more resilient than they might have realized.
Nik Stauskas scored 26 points, including seven in overtime, as No. 14 Michigan erased a 16-point second-half deficit to beat Florida State 82-80 Friday in the island tournament.
The win earned the Wolverines (4-1) a spot in Sunday's championship game against Charlotte, which beat Northeastern 86-77 in the other semifinal.
"I think we just didn't want to go home with another loss on our chest. We came together as a team," Michigan guard Derrick Walton Jr. said. "We stayed together the whole time and possession after possession we got stops and it paid off at the end."
Walton Jr. added 15 points and Mitch McGary had 14 points and 12 rebounds in his third game back from a back injury.
McGary logged 33 minutes and went just 6 for 15 from the field, but kept the Wolverines competitive inside against the much bigger Seminoles' front line.
"Tonight was a battle. I think we stuck together as a team and showed our core values tonight," McGary said. "Going in at halftime we were down 10 and we still had a positive attitude toward the game, we just knew we needed to get stops each possession.
"There's not a 10-point basket we could use to get back in the game. We just had to grind it out each possession and that's that we did," he said.
FSU (4-1) had a chance to win the game in the final seconds, but a midcourt heave by Aaron Thomas bounced off the backboard.
Ian Miller had 19 points to lead four Seminoles players in double figures, but he had just three after halftime. Okaro White added 18 points and Montay Brandon chipped in 14 in the Seminoles' first loss of the season.
Coach Leonard Hamilton said he thought Michigan's change to a 1-3-1 zone defense disrupted not Miller, but the flow of his entire team. He also said that self-inflicted mistakes when players dribbled off their feet or stepped out of bounds late in the game were too much to overcome.
"It made us tentative, we were not nearly as aggressive and then on the defensive end they did a very good job of attacking the basket and getting to the foul line," Hamilton said. "We tried to attack the basket and we couldn't get to the foul line ... they deserved this victory today."
Michigan came out aggressive in overtime, with Stauskas scoring six of the Wolverines' first eight points. He made one of two foul shots with 1:17 to play to put Michigan up 80-77.
The Seminoles misfired on two possessions that could have tied it, and Walton made a pair of free throws to make it 82-77 with 14.8 seconds left.
FSU wasn't finished, though. Miller broke a second half scoring drought with a 3-pointer that made it 82-80 with just 5 seconds remaining.
After trailing by double figures for most of the second half, the Wolverines got a steal and 3-pointer by Spike Albrecht to cut the lead to 56-51 with 9:04 to play in regulation.
Brandon scored six straight points for FSU to make it 63-54, before a basket by Stauskas got the Wolverines back within seven.
Walton then got loose under the basket a few possessions later and was fouled as his layup dropped through to make it 64-58 with 3:52 remaining. He hit the free throw to complete the three-point play.
The Wolverines kept scrapping and got a 3-pointer from Robinson to pull back within 67-63.
Robinson then got a strip on defense and was fouled on the fast break. He hit a pair of free throws to cut the lead to just a basket.
Two foul shots on the other end by Devon Bookert put FSU back up by four, but it went right back to 69-67 on a two free throws by Stauskas with less than a minute to play. FSU took the shot clock down, but Bookert's 3-pointer from the corner was long.
Michigan coach John Beilein said his team will only get better, and expects McGary to continue to be a key cog in that development.
"You could see it a couple of times he wasn't ready for the 33 minutes," He said. "He's so far (away), his timing and all those things are so far off. But he gives us some energy and some rebounding that few people in the country have right now."
5:00 PM, November 22, 2013
Coverage: ESPN2
Referees:
Lee Cassell
Ron Groover
Mark Schnur
2022-23 Big Ten Conference Standings
2022-23 Atlantic Coast Conference Standings
Men's College Basketball News