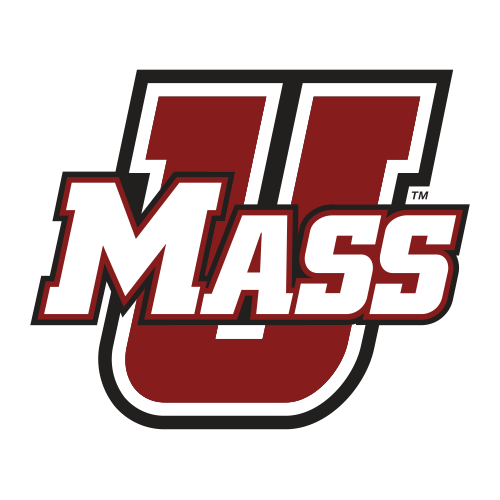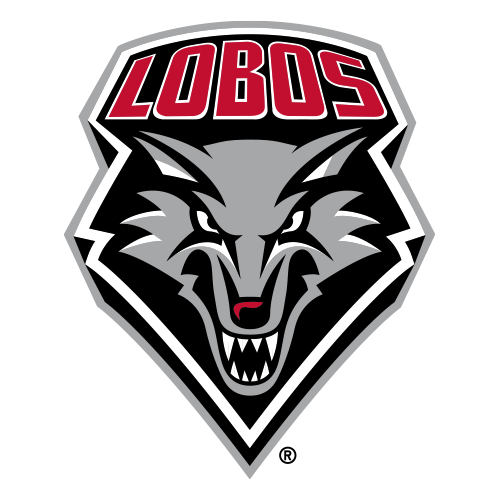 UMass uses late 14-0 run to put away No. 19 New Mexico
CHARLESTON, S.C. -- Massachusetts coach Derek Kellogg waited for No. 19 New Mexico to wear out and had his Minutemen ready when the time came.
Chaz Williams scored 19 points and Raphiael Puntey added 18 as Massachusetts ran past the weary, 19th-ranked Lobos 81-65 Friday to reach the Charleston Classic championship.
The Minutemen used a late 14-0 run to take control and improve to 5-0 for the second time in four years. Cady Lalanne had his third double-double of the season, finishing with 16 points and 14 rebounds.
Kellogg knew after the 19th-ranked Lobos' double-overtime, drama-filled victory over UAB in the Charleston Classic opener Thursday that his semifinal opponents would likely not have the legs to withstand his team's up-tempo pace late in the game.
"Their stamina was a little bit better than I anticipated or expected," he said. "Both teams played really hard. But once that run came, we were going to take advantage of it."
Few push pace like Williams, a dynamic 5-foot-9 senior from Brooklyn who's up the court in a flash and seeking teammates like Putney and Lalanne to finish. He was content Thursday to let others lead the way -- UMass had five players score more than his 10 points in a 96-90 win over Nebraska -- but took charge against New Mexico.
Not only did Williams strike for a team-high in points, he had five rebounds, five assists and a steal. He also played effective defense on New Mexico's high-scoring guard Kendall Williams, who was held to 13 points after going for 29 in the UAB win a day earlier.
"Coach just emphasized playing defense and helping each other out," Chaz Williams said. "That's what we did."
Massachusetts will go up against Clemson or Davidson for the tournament title Sunday night. New Mexico (3-1) will take on the loser for third place.
"I thought we were prepared for the press, that's on me," New Mexico coach Craig Neal said.
Neal said his team is designed to handle and excel in high-tempo games. Doing that after going 50 hard minutes to defeat UAB a day earlier was a factor, he said.
"I think it might be a little bit of a problem playing two overtimes and have to turn around and play at 2:30. But that's not an excuse," he said.
Still, the game was tied at 61-all at just under eight minutes left on Alex Kirk's jumper when things got away from the Lobos.
Kirk finished with a career-best 32 points for New Mexico. The Lobos missed their final eight shots after tying the game and managed just four foul shots down the stretch.
Kirk worked hard to top his previous best of 31 set against Cal State-Bakersfield in January 2011, going 11 of 26 from the floor as he was swarmed by Minutemen whenever he got the ball. Kirk also finished with 11 rebounds.
Kendall Williams was held to 13 points on 5 of 12 shooting. Much of the time, Chaz Williams was tightly defending him.
Cameron Bairstow, who was averaging 23 points this season, was held to eight points on just eight shots.
"We gave great effort," Neal said. "I thought we had a couple of mental breakdowns and that could've been from fatigue."
Putney's slam on a pretty feed from Chaz Willilams broke the tie at 61 and gave Massachusetts the lead for good. Derrick Gordon followed with a basket and Williams had his third 3-pointer to put the Minutemen ahead 68-61.
Putney followed with a jumper and a 3-pointer and Gordon closed the charge with a basket that made it 75-61. The Lobos had no answers.
New Mexico had staved off its first loss of the season in dramatic fashion Thursday to start its Charleston Classic, trailing UAB by six points with a minute left in regulation, by five points with under a minute to go in overtime. It was tied in the final minute in the second extra period.
Each time, the Lobos got a critical 3-pointer to pull out the win. Williams hit a running floater from behind the arc as time ran out, then Kirk stuck an open 3 to force a second overtime. Cleveland Thomas hit the three with 39.4 seconds left in that period that finally put New Mexico in front on the way to a 97-94 win.
As happy as the Lobos were, the long game had likely sapped the energy needed to take on run-and-gun UMass, which put up 96 points without the benefit of extra time in getting past Nebraska on Thursday.
But the Lobos matched the Minutemen for much of the first half, building a 27-22 lead with 7:33 left on 16 points from Kirk, the 7-footer.
That's when Massachusetts got its attack in gear with a 14-0 run ignited by Chaz Williams. The point guard hit a 3-pointer to tie the game at 27-all. After Derrick Gordon's two foul shots, Williams had a layup to extend the margin to 31-27.
Williams added two more foul shots after a technical was called on the New Mexico bench in protesting Cullen Neal's turnover. His dad, the Lobos' coach, drew a technical foul in the tournament opener against UAB.
Kendall Williams' jumper in the final minute drew the Lobos within 38-33 at the break.
2:30 PM, November 22, 2013
Coverage: ESPN2
Attendance: 1,730
Capacity: 5,100
Referees:
Mike Stuart
John Higgins
Antinio Petty
2022-23 Atlantic 10 Conference Standings
2022-23 Mountain West Conference Standings
Men's College Basketball News