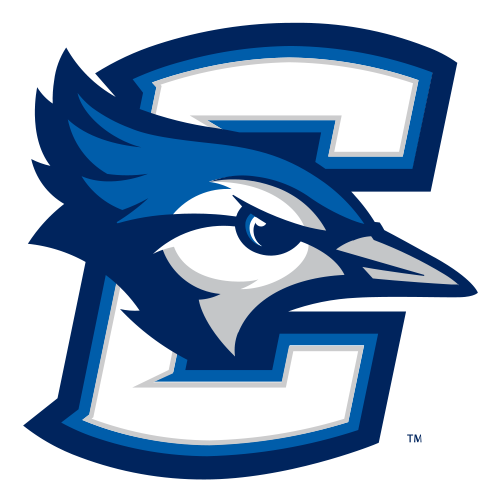 San Diego State knocks off No. 20 Creighton
FULLERTON, Calif. -- It didn't look promising for San Diego State when Doug McDermott made his first six shots to help 20th-ranked Creighton build a 12-point lead. The Aztecs got back in the game by ramping up their defensive pressure on the Bluejays' leading scorer.
Xavier Thames scored six of his 26 points in the final 1:18, J.J. O'Brien had 15 points and seven rebounds, and San Diego State overcame 30 points by McDermott to upset Creighton 86-80 Friday night in the second round of the Wooden Legacy at Cal State Fullerton.
"I'm glad they didn't have the mercy rule in the first five minutes of the game, the way they started out with us," coach Steve Fisher said. "They looked super. That's a really good team that we played. They fought and competed and made plays. But our defense allowed us to get back in the game, and then we did a better job of contesting -- and maybe (McDermott) missed a couple."
McDermott connected on three consecutive 3-pointers during Creighton's game-opening 19-7 run. But San Diego State stormed back with a 31-9 run to pull ahead 38-28 with 2:03 left in the half.
"I guess they're just more physical," McDermott said. "They got into us a little more. Our offense was stagnant at times. We needed to move around a little bit more. They did a good job recovering from our quick start. We hadn't seen a team like that all year. I thought they were like, Tulsa but a little more athletic and taller."
The Aztecs went on a 10-0 run early in the second half to go up 51-32, their biggest of the game.
"San Diego State is a heck of a basketball team. They were more physical than we were," said Creighton coach Greg McDermott, Doug's father. "To their credit, we came out and threw the first punch and we couldn't knock them down. They came storming back, mainly on the offensive glass. I'm proud of my team for not quitting, but I'm disappointed at what transpired for us to get down."
Winston Shepard added 16 points and 10 rebounds for the Aztecs (4-1).
"I'm not a big stat guy. I don't have to look at the stat sheet to see who played a good game, but Winston had his first double-double for San Diego State. And he competed," Fisher said. "He found ways to make plays."
Ethan Wragge had 15 points for Creighton (5-1).
Matt Shrigley converted his steal of a hurried inbounds pass by Austin Chatman into a fast-break layup at the other end, and Shepard made another fast-break layup after intercepting a pass as the Bluejays tried to push the ball up court.
"We started pressing more, and we wanted to make McDermott bring it up the court to tire him out some and make him work a little harder," Shepard said. "I think that had an effect on his legs when he shot."
Creighton closed to 51-42 with a jumper by Devin Brooks, a layup by McDermott and a 3-pointer by Wragge with 13:13 to play. Dwayne Polee II answered with a 3-pointer and Thames followed with a short jumper that restored San Diego State's double-digit advantage.
"I expected Thames to play the way he did tonight," Fisher said. "He's a fifth year senior, so he's been there and done that. He knows how to lead and he knows how to win. We played a very good team that will be an NCAA tournament team. We tilted a little bit, but we finally did what we had to do and that was have the heart to go out and win."
McDermott hit back-to-back 3s 31 seconds apart, slicing Creighton's deficit to 58-50 with 10:28 to play. But Shrigley stole another inbounds pass, this one by McDermott under the Aztecs' basket, leading to a pair of free throws by O'Brien that gave San Diego State a 66-53 cushion with 7:23 remaining.
"Anytime you have a team that plays different than you, the struggle is to make sure that how they're playing doesn't impact how you're playing," Greg McDermott said. "We wanted them to work for their points. But when you put them on the free throw line 31 times and they're making layups, you're not making them earn it. We've been pretty good about starting the first and second half, but the middle 20 minutes really killed us."
The Bluejays had one more rally left in them, narrowing the gap to 70-65 on a pair of layups by Grant Gibbs and a 3-pointer by Wragge, who has taken 35 of his 36 shots this season from behind the arc. Brooks' layup made it 75-72 with 1:48 remaining, but Thames helped put the game out of reach with a clutch 3.
Thames led the Aztecs to a 40-30 halftime lead with 13 points, while their bench outscored Creighton's reserves 11-0. The Bluejays were just 5 for 14 from 3-point range before intermission and for the first time this season failed to score at least 40 points in a half.
9:30 PM, November 29, 2013
Coverage: ESPN2
Capacity: 4,000
Referees:
Tom Eades
Chris Rastatter
Tony Padilla
2022-23 Mountain West Conference Standings
2022-23 Big East Conference Standings
Men's College Basketball News