THE AMERICAN MEN'S CHAMPIONSHIP - QUARTERFINAL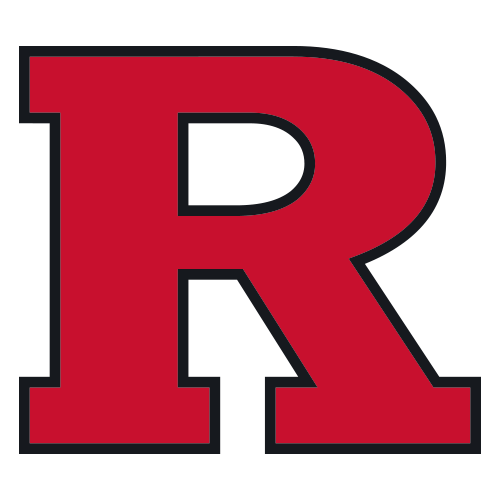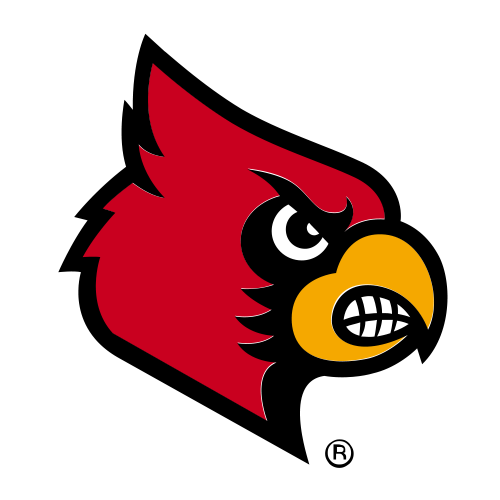 No. 5 Louisville routs Rutgers in AAC quarterfinals
MEMPHIS, Tenn. -- The fifth-ranked Louisville Cardinals had everything working so well against Rutgers that even a near mistake turned into an amazing play.
Stephan Van Treese went up for a lob pass looking for a dunk only to have Montrezl Harrell fly in and slam the ball through.
"I'm not happy about that," Van Treese said. "I thought he was throwing it to me, and I didn't even see Montrezl and he just dunked on me. And I thought, `Man, that's not fair."
Louisville routed Rutgers 92-31 on Thursday in the quarterfinals of the American Athletic Conference tournament, holding the Scarlet Knights to their lowest scoring game since Jan. 25, 1982.
The Cardinals (27-5) have won three straight and 10 of their last 11 as they look for a third straight tournament title even if they're only in the American for one season. Louisville split the regular-season title with Cincinnati, but lost the top seed on a coin flip.
"I'm not really sure what to say," Louisville coach Rick Pitino said. "It was just one of those nights where everything went really well for us, and nothing went right for them.
The defending national champion Cardinals will play Houston, which upset No. 25 SMU 68-64, in the semifinals.
Rutgers (12-21) scored only 29 points in a 30-29 loss at St. Bonaventure in 1982, according to STATS Inc. The Scarlet Knights did lead once -- at 7-6 -- as the Scarlet Knights hit their first three shots. But they wound up with far more turnovers (17) than made shots (seven) in the first half.
"They've been to the top of the mountain, and we're starting from the bottom of the mountain," first-year Rutgers coach Eddie Jordan said. "We want to get to where they are. It's going to be a process for us, and it has been a process for us. I thought our guys had a lot of character, and we just need to know how hard we have to work to get to where we want to go."
Chris Jones scored 15 of his 18 points in the first half for Louisville a day after visiting the grave of his stepbrother, who was killed March 1 when the Cardinals lost in Memphis. Jones said he thinks all his emotions came out with that visit.
"His death was not a good thing, but it frees my intensity right now," Jones said. "So, that's why I'm playing harder, and that's why I'm playing way better too."
Russ Smith scored 16 points for Louisville, Terry Rozier had 14 and Luke Hancock and Harrell each added 13.
The game featured the two teams making this season a pit stop between conferences. Louisville will be moving to the Atlantic Coast Conference in July, while Rutgers is headed for the Big Ten. The Scarlet Knights, who haven't beaten a ranked team away from home since 2008, wrapped up their one season in the American losing seven of their last nine.
"They pay no attention to an opponent's record or how an opponent's playing," Pitino said. "They respect everyone, and that's a great quality to have."
Myles Mack led Rutgers with eight points as the Scarlet Knights were held to a season worst in scoring and shooting (12 of 50). Louisville finished with 44 points off Rutgers' 26 turnovers
But March is when Louisville makes itself at home no matter the league, and the Cardinals are trying to win a third straight conference tournament title and fourth in six years. They now have won eight straight in league tournament games and improved to 13-2 over the last five.
Louisville struggled to shoot in the opening minutes. After Myles Mack hit a 3-poiner putting Rutgers up 7-6 with 16:46 left, Harrell scored on a hook shot with 16:20 to go putting Louisville ahead to stay. The Cardinals widened their lead from there with the only question whether the Cardinals would score 60 in the first half.
They just missed that, leading 58-16 at the break.
Louisville came in second nationally in steals averaging 10 a game, and the Cardinals had that by halftime. They turned Rutgers' 17 turnovers into a 31-2 scoring edge by halftime. The Cardinals also dominated on the boards 50-33.
Pitino finally pulled Smith and Van Treese with 13:05 left and Louisville up 70-25. With 9:36 left, Jones was the lone starter still on the floor. Jones finally left to some applause with 6:08 left and an 83-30 lead.
FedExForum
3:35 PM, March 13, 2014
Coverage: ESPNU
Attendance: 13,011
Capacity: 18,400
Referees:
Mark Schnur
Jose Carrion
Gary Maxwell
2022-23 Big Ten Conference Standings
2022-23 Atlantic Coast Conference Standings
Men's College Basketball News