MEN'S BASKETBALL CHAMPIONSHIP - MIDWEST REGION - 2ND ROUND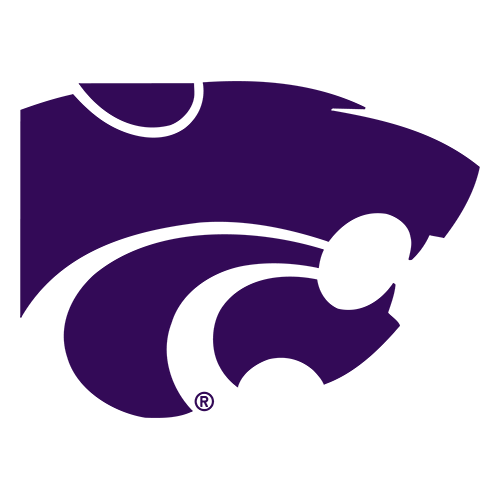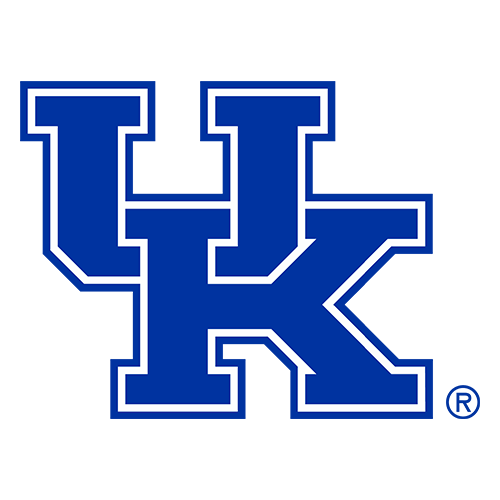 Julius Randle, Kentucky turn back Kansas State; Shockers on tap
ST. LOUIS -- Kentucky center Willie Cauley-Stein got a whole lot of grief from his teammates for a comment he made ahead of his team's game against Kansas State, when he brazenly said the No. 8 seed Wildcats intended to "shock the world" in the NCAA tournament.
Well, they'll at least have a chance to play the Shockers.
Julius Randle had 19 points and 15 rebounds, Aaron Harrison finished with 18 points, and Kentucky held on to beat Kansas State 56-49 on Friday night. The reward is a coveted date with unbeaten Wichita State, the Midwest Region's top seed.
After the game, Cauley-Stein was asked about his comment the previous day, and he began stuttering through a response before Kentucky coach John Calipari butted in. "Willie got killed for his 'shock the world' statement," Calipari deadpanned. "Just win one game. Shock me."
The preseason No. 1, Kentucky (25-10) is finally starting to live up to the expectations that came with its heralded recruiting class. Calipari's bunch nearly knocked of Florida in the SEC title game last week and seemed to carry that momentum right into the Scottrade Center.
Now, the question is whether it will continue against Wichita State on Sunday.
"There haven't been many teams come in undefeated like Wichita State, deserve their ranking, deserve their seeding," Calipari said. "They play really hard. They have really good players. You don't go 35-0 without really good players."
Marcus Foster had 15 points, Shane Southwell scored 11 and Thomas Gipson finished with 10 for Kansas State (20-13), which started in a 1-0 hole after a technical for a dunk in pregame warm-ups.
The No. 9 seed then struggled to hit from the perimeter against Kentucky's tall lineup, going 5 of 21 from 3-point range. Foster was just 1 of 7, as was senior Will Spradling.
"We knew that they were long and athletic, and they have size," Gipson said. "At times, I just think we weren't smart going in there, especially with their length."
The victory is the start of what Kentucky hopes is an NCAA tournament of validation. The team stocked with highly recruited freshmen has been criticized for failing to live up to some lofty expectations, losing several times to overmatched and undermanned opponents.
Of course, all of that becomes moot when the NCAA tournament begins. Kentucky has won 21 of its last 22 games to open the dance.
"A win's a win," Cauley-Stein said. "It doesn't matter who you're playing against."
Kansas State was in trouble even before its tournament began.
Sophomore walk-on Brian Rohleder, who played only 31 minutes all season, earned a technical foul for that pregame dunk. NCAA rules prohibit dunking with less than 20 minutes until tip, and Rohleder's dunk came with 19:58 showing on the clock.
Andrew Harrison made one of two free throws while fans from both schools showered the officials with derision, and Kentucky led 1-0 when the game finally started.
""That's sad. I know it's a rule, but sometimes commonsense prevails," Kansas State coach Bruce Weber said. "To me, a good ref comes over and says, 'Hey, don't dunk.'"
Kentucky built on its advantage through the opening minutes, the Harrison twins each knocking down a series of outside shots. Kentucky pushed the lead to 29-17 with 2:23 to go on Randle's hoop, but Kansas State answered with six straight points to end the half.
Weber's team trimmed the lead to 35-33, only for Kentucky to regain control when Southwell was hit with a technical for arguing a no-call on a drive to the basket.
"I'm an emotional guy," Southwell said with a shrug.
Kentucky stretched its lead to 44-36 midway through the second half, and whenever its rival Wildcats threatened to get closer, Randle was there to answer the call.
The bruising forward stuck back a miss to make it 46-38 with 8:02 remaining, converted a three-point play a few minutes later, and then scored again at the rim for a 51-40 advantage.
Kansas State closed to 55-49 on Foster's off-balance 3-pointer with 24 seconds to go. But a team that replaced most of its key players from a season ago and defied expectations all year eventually ran out of time on its comeback bid.
"There's some tears," Weber said, "tears of joy for the season we had but also tears of sadness that we just didn't have enough to continue. You don't want your season to end, ever."