MEN'S BASKETBALL CHAMPIONSHIP - SOUTH REGION - 3RD ROUND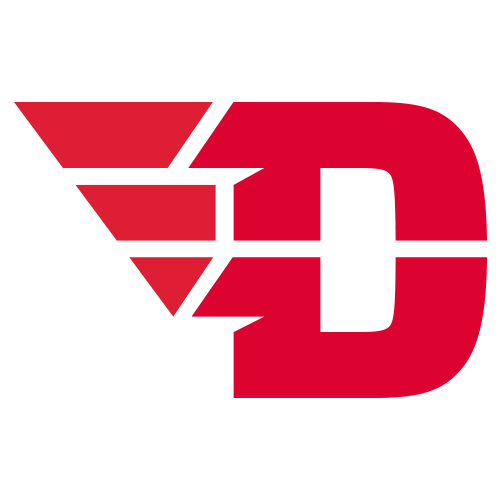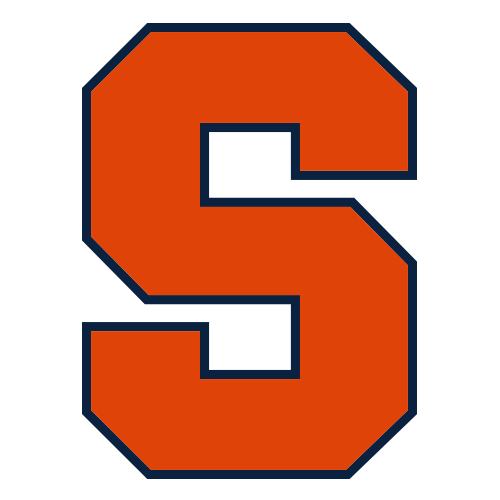 Dayton stuns Syracuse, earns rare trip to Sweet 16
BUFFALO, N.Y. -- Dayton coach Archie Miller almost didn't want to look.
Syracuse star freshman point guard Tyler Ennis was open at the top of the key with 2 seconds left and the Flyers holding a two-point lead. When Ennis' attempt to win the game clanged harmlessly off the rim, Dayton had a victory it had been chasing for three decades.
"We have a good program with great tradition," Miller said Saturday night after Dayton defeated Syracuse 55-53 in the NCAA tournament to reach the Sweet 16 for the first time in 30 years. "Now, we have the ability to build, and that's what it's all about."
Ennis had beaten Pittsburgh last month with a 40-foot shot at the buzzer, so he had the confidence to try again, even though Syracuse had missed all nine attempts from behind the arc against the pesky Flyers.
"The last shot was a great shot. It was the right play," Syracuse coach Jim Boeheim said. "A chance to win the game. You don't have enough time to get to the basket. I have no problem with that shot."
Neither did the 35-year-old Miller, though he probably aged just a little bit while the ball was in the air.
"That thing was on line and he went for the win," Miller said. "The thing that went through my head was the game at Pitt, when I saw that highlight 7,000 times when he banged the 3. I thought he was going to go to the basket. When I saw him raise up, I didn't feel good about it. But Buffalo's been good to us these last couple of days on the buzzer shots."
It sure has.
Vee Sanford's basket with 3.8 seconds left was the margin of victory in Dayton's one-point win over in-state rival Ohio State on Thursday. After that game, the Dayton Daily News mocked Buckeyes fans who refer to "The Ohio State University" with a headline that read: "THE University of Dayton."
Dayton (25-10), the 11th seed in the South, now advances to the regional semifinals next week against No. 2 seed Kansas or 10th-seeded Stanford.
Syracuse was in position to pull this one out, but Ennis also missed a foul-line jumper with 8 seconds left. He was down in the subdued locker room, with red faces all around, but confident he had made the right decision as he had so many times in a standout season.
The third-seeded Orange (28-6), who finished second in their first year in the Atlantic Coast Conference, struggled all game against the swarming Dayton defense. They missed all 10 attempts from beyond the arc, while the Flyers hit seven times from long range.
It was the first time in 665 games that Syracuse failed to make a 3.
"It's hard to digest any loss," said Ennis, who finished with 19 points on 7-of-21 shooting. "They did a good job defensively, and the looks we did get we didn't capitalize."
Dyshawn Pierre scored 14 points and Jordan Sibert, held scoreless in the first half, hit a key 3-pointer with 47.7 seconds for Dayton.
Sibert finished with 10 points and Sanford had eight, but Sibert nearly gave it away when he stepped out of bounds while the Orange pressured him in the corner with 14 seconds left.
After Ennis settled for a jumper from the foul line that missed, instead of driving the lane as he had all night, Syracuse fouled Pierre and he made one free throw, giving the Orange one more golden opportunity.
C.J. Fair had 14 points on 4-of-14 shooting and 10 rebounds in his final game for the Orange. Jerami Grant had just four points and attempted only three shots before fouling out late.
Trevor Cooney, who broke out of a long slump with four 3-pointers in the second round against Western Michigan, had two points and missed all four shots he took from behind the arc.
Dayton, which improved to 11-0 when holding opponents under 60 points, led by as many as seven in the first half and extended its two-point halftime lead to six on the transition strikes the Flyers thrive on.
Ennis had a pair of court-long dashes and layups to pull the Orange to 47-46 with 2:42 left.
The Flyers extended the lead on Scoochie Smith's breakaway layup after a Syracuse turnover, and Sibert's 3 at the shot-clock buzzer gave the Flyers a 52-46 lead with 47.7 seconds to play.
Ennis came back with a three-point play just 7 seconds later and then hit two free throws to make it a one-point game with 24.8 seconds left.
Three of Syracuse's last four losses were by five points or fewer, a tough pill to swallow after starting the year with 25 straight wins and being ranked No. 1 for three weeks. Syracuse was 8-5 in games decided by five points or fewer but lost six of its final nine games.
"When you make shots, you win. When you don't make shots, you lose in close games," Boeheim said. "Early in the year, we made shots."
Syracuse slogged through its worst first half of the year, hounded by Dayton's intense man-to-man defense. The Flyers went into the locker room leading 20-18.