MEN'S BASKETBALL CHAMPIONSHIP - MIDWEST REGION - 3RD ROUND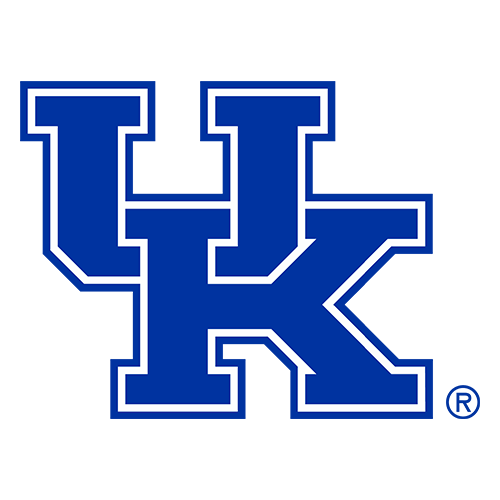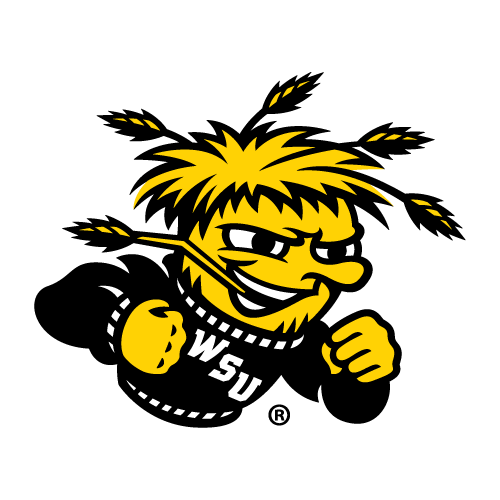 Andrew Harrison, Kentucky end Wichita State's perfect run
ST. LOUIS -- John Calipari stood frozen on the Kentucky sideline. Every player on the Wichita State bench held his breath. Everything seemed to stop inside the Scottrade Center as Fred VanVleet let loose with a 3-pointer that could have kept the Shockers perfect.
When it bounced harmlessly off the rim, everything was set in motion once again.
Calipari spontaneously leaped into the air, bad hip and all, as the eighth-seeded Wildcats poured off their bench to celebrate their 78-76 victory over the Midwest Region's top seed.
The boys from Wichita State slumped to their seats, their faces buried in their jerseys.
"I've been doing this so long. I've been in wars," Calipari said later. "You all understand this was an Elite Eight game. The winner of this should have gone to the Final Four."
It certainly had that kind of drama.
Andrew Harrison had 20 points, Aaron Harrison had 19 and Julius Randle contributed 13 points and 10 rebounds for the Wildcats (26-10), who advanced to play bitter rival Louisville on Friday in Indianapolis, at long last looking like the preseason No. 1 team in the country.
Cleanthony Early scored 31 points and Ron Baker had 20 for the Shockers (35-1), who hadn't lost since last year's Final Four while taking an entire city -- and state -- on quite a ride.
"You're going to go through some humps in your life, kind of like this one. It's tough to see us go out like this," Baker said. "At the end of the day, someone's got to go home."
The showdown Sunday matched the bluest of the blue-bloods, the most successful program in Division I history with eight national titles, against a gritty bunch of upstarts from Wichita State that was trying to become the first team to finish off a perfect season since Indiana in 1976.
The game went back and forth the entire way, Kentucky finally taking a 73-71 lead when James Young knocked down a 3-pointer with less than 2 minutes to go. Early answered with a basket for Wichita State, and Andrew Harrison made two free throws for Kentucky. Baker banked in a 3 for the Shockers, and Randle made two more foul shots for the Wildcats.
"Both teams were making plays," Wichita State coach Gregg Marshall said later, his voice sounding tired. "Back and forth, back and forth."
Early's two free throws with 9.8 seconds left got the Shockers within 77-76, and they got their chance to add another chapter to their miraculous story when Andrew Harrison made the second of two free throws and Early pulled down the rebound.
VanVleet raced up court and called timeout with 3.2 seconds left.
Marshall drew up a play that had Tekele Cotton inbounding the ball to VanVleet, and after a couple dribbles he took a shot from the top of the key. But it was wide the entire way, clanking off the rim and sending the Wildcats pouring onto the court to celebrate.
"We just felt so good beating a great team," said Andrew Harrison, who considered sitting the game out after hurting his elbow in a second-round win over Kansas State. "It shows how much work we've put in, how much we're getting better."
Kentucky was successful early using its superior size, not only in the paint but also on the perimeter, where the 6-foot-6 Harrison twins dwarfed the 5-11 VanVleet. But after the Wildcats took a 19-15 lead midway through the half, Wichita State ramped up its trademark defense, forcing a series of turnovers and getting right back in the game.
VanVleet was the catalyst. On one sequence late in the half, he stripped Aaron Harrison and hit Early in transition, and he was fouled slamming over 7-foot Willie Cauley-Stein. Early made the free throw as the Shockers built a 37-31 lead at the half.
"I just feel like I'm always there when my team needs me," said Early, who was the breakout star of the Shockers' Final Four run a year ago. "We feed off each other in positive ways."
Early hit another 3-pointer right out of the locker room to match the Shockers' biggest lead at 40-31. But VanVleet picked up his third foul moments later, and Kentucky took advantage of the Shockers missing their floor general by gradually pulling ahead.
"I would have liked to have been a little more aggressive," VanVleet said. "We had to switch some matchups at the end because of my foul trouble. It's hard to play like that."
The game remained a back-and-forth prizefight the rest of the way, neither team leading by more than five, each answering the other with clutch 3-pointers and pressure-filled free throws.
It only made sense that the game would come down to the final possession.
"I feel for their team and I feel for their coach," Calipari said. "I'm happy we won. I'm happy for our guys. And I'm disappointed, because they had a heck of a run."
3:07 PM, March 23, 2014
Coverage: CBS
Referees:
Mike Stuart
Mike Reed
John Gaffney
2022-23 Southeastern Conference Standings
2022-23 American Athletic Conference Standings
Men's College Basketball News