MEN'S BASKETBALL CHAMPIONSHIP - WEST REGION - SWEET 16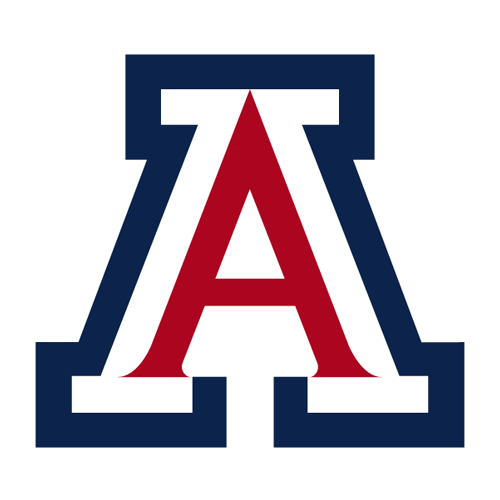 Nick Johnson, Arizona rally, then hold off SDSU
ANAHEIM, Calif. -- Nick Johnson put an awful first half behind him and came up big for Arizona in the final 2:45.
The Pac-12 player of the year scored all of his 15 points over that span after missing his first 10 shots and helped Arizona hold off San Diego State 70-64 on Thursday night to reach the Elite Eight of the NCAA tournament.
"When I hit one shot, it just started to feel a little bit better," he said. "I just kept on hitting shots."
Mostly, Johnson hit free throws, making all 10 of his attempts to go with a field goal and a 3-pointer after the Aztecs shut him down for the first 37 minutes.
"He just exploded in the second half," said San Diego State's Dwayne Polee II, who guarded Johnson. "I can't say that we didn't play hard defense, but he just made a lot of good shots."
Aaron Gordon and Rondae Hollis-Jefferson scored 15 points each for the top-seeded Wildcats (33-4), who will try to win a West Regional final for the first time in Anaheim. They're 0-3 at Honda Center going into Saturday's game against second-seeded Wisconsin (29-7).
Arizona coach Sean Miller joined brother Archie in the final eight. The younger Miller coached Dayton to an 82-72 victory over Stanford of the Pac-12 in the South Regional semifinals.
"We watched the game in our locker room," Sean Miller said. "The fact that two of us are in the Elite Eight is a very unique situation, but we'll see."
Xavier Thames scored 25 points and Polee added 13 points for the Aztecs (31-5). Those two tried to bail out SDSU in the final minute, each hitting 3-pointers before Thames' basket cut the deficit to 65-61 with 38 seconds left.
The drama wasn't over yet in a game featuring tenacious defense and rabid intensity by both teams.
SDSU got called for a 10-second violation, and the Wildcats regained the ball. Johnson got fouled and made both for a 67-61 lead with 26 seconds to go. Thames got fouled on a 3-point attempt, and he sank all three shots to leave SDSU trailing 67-64.
The Aztecs had Johnson trapped near their bench, but he passed out of the double-team and Gabe York got fouled at the other end. He missed the first and made the second, keeping Arizona ahead 68-64. Thames missed, and Johnson again went to the line, where he ended the scoring with two free throws.
San Diego State led by eight points early in the second half after leading by that many just before halftime. The Aztecs controlled the boards 37-29, with three of them often battling at once on the defensive end. Josh Davis had 14 rebounds for SDSU.
The Aztecs were trying to reach the final eight for the first time in school history under 69-year-old coach Steve Fisher.
"One of these days, we're going to get to a Final Four," Fisher said.
Johnson's 2-of-12 shooting wasn't the Wildcats' only problem. Kaleb Tarczewski returned late in the game with four fouls, and Hollis-Jefferson fouled out with 4:42 to play.
But Johnson made his first basket a couple of minutes later and carried the Wildcats across the finish line after they trailed much of the second half.
"It's amazing for a kid to be able to do that after not making shots for about 25, 30 straight minutes," Miller said.
T.J. McConnell's layup gave Arizona its first lead, 50-49, of the second half after the Wildcats got within one three times. SDSU answered with baskets the first two times but couldn't stop McConnell, who finished with 11 points.
The Wildcats started getting some of the offensive rebounds that eluded them much of the game, and Tarczewski scored after his teammates grabbed two on the same possession to keep Arizona ahead 54-51.
Polee's defense helped keep Johnson scoreless in the first half, when he went 0-for-7 and missed all three of his 3-point attempts. He finally hit a jumper at the buzzer, but typical of Arizona's early luck, it was ruled no good. Tarczewski picked up his third foul with 5:13 to go, leaving the Wildcats without their 7-footer to protect the basket.