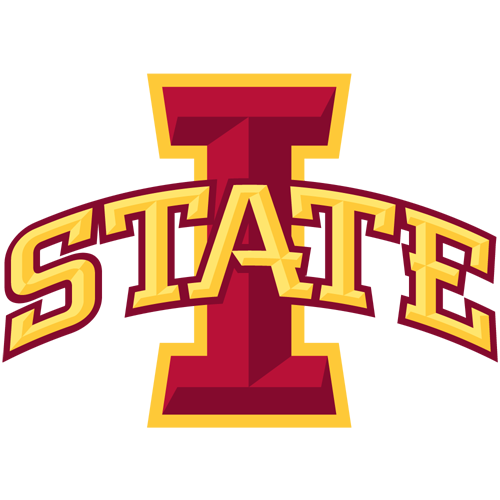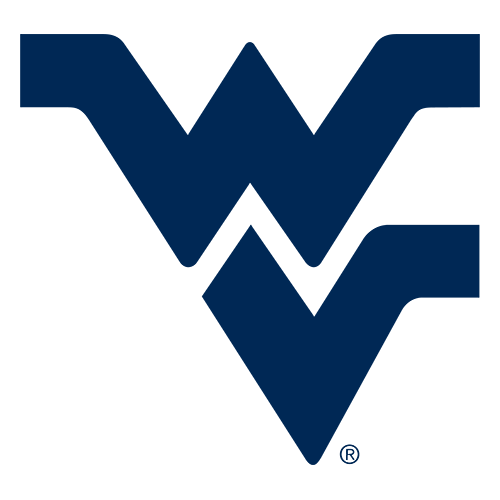 No. 17 Iowa St. goes down to wire again, downs No. 14 West Virginia
1H WVU T. Phillip made Layup.
1H (10:51) WVU Tarik Phillip made Layup.
---
MORGANTOWN, W.Va. -- No. 17 Iowa State turned things around quickly a week after leaving Brooklyn with a loss.
Now the Cyclones are perched atop the Big 12 standings after the first week of conference play.
Abdel Nader tied a season high with 19 points, team scoring leader Georges Niang had his best game in a month and Iowa State beat No. 14 West Virginia 74-72 on Saturday night.
A week ago, Iowa State limped home after losing its final nonconference game 64-60 to South Carolina at the Barclays Center. The Cyclones have quickly turned things around and are tied with Kansas (13-2, 2-0) for first place.
For the second time in four days, Iowa State (12-2, 2-0 Big 12) won a game that came down to the final seconds. The Cyclones beat Oklahoma State 63-61 on Tuesday night after Dustin Hogue blocked Tavarius Shine's 3-point try with under a second left.
Against West Virginia, Iowa State twice squandered eight-point leads but pulled out the win by making three free throws in the final 13 seconds.
"You have to win road games if you want to compete for a league championship," said Iowa State coach Fred Hoiberg. "I told our guys to show me that they could do it and now they came out in their first Big 12 road game and got a big win against a team that is playing in a good rhythm right now. Not a lot of teams are going to win in this building, I'll tell you that right now."
Nader, who had been averaging only 5.0 points, went 6-of-11 from the floor and made all six free throw attempts.
"Abdel was unbelievable tonight, not only hitting shots," Hoiberg said. "He was getting to the free throw line and getting to the basket. I thought he showed good poise against the press.
"We needed every one of those points and he hit some big free throws down the stretch."
Against Oklahoma State, Nader had played just eight minutes and went scoreless.
"I'm real proud of Abdel," Niang said. "He struggled against Oklahoma State, but he was in that gym the same night. It's him working on his craft. People who work hard, what's done in the dark will shine in the light."
Niang finished with 16 points. He had averaged nine points in his last four games, including missing all nine of his 3-point attempts in the last two. Hogue added 11 points.
Juwan Staten scored 23 points for West Virginia (14-2, 2-1). Devin Williams had 14 points and 15 rebounds, and Jaysean Paige added 10 points.
The Mountaineers shot 32 percent (22-of-68) from the floor.
"We had guys open," West Virginia coach Bob Huggins said. "We just didn't pass the ball. We struggled with shots at times."
West Virginia trailed by six when little-used Chase Connor hit a 3-pointer, Williams scored off another 3-point try by Connor and Staten made a three-point play to bring West Virginia to 69-68 with 55 seconds left.
The Mountaineers couldn't convert after Gary Browne then stole the inbounds pass. Instead, after a scramble for a rebound, Iowa State's Bryce Dejean-Jones made an uncontested layup for a 71-68 lead with 28 seconds remaining.
West Virginia's Jonathan Holton sank two free throws with 18 seconds left. Nader and Williams then hit a pair of free throws each before Iowa State's Naz Long's made one with under 2 seconds left for the final margin.
TIP-INS
Iowa State: The Cyclones, playing on an opponents' court for just the second time this season, shot 50 percent from the floor (25-of-50) but committed a season-high 18 turnovers.
West Virginia: Both of West Virginia's losses this season have been at home.
DANCING FRED
Hoiberg is putting on his best dancing moves in an ESPN commercial for the Infiniti Coaches' Charity Challenge, which asks fans to choose among 48 college basketball coaches. Huggins also is among them. The winner receives a $100,000 donation to the charity of their choice.
In the one-minute video, Hoiberg, wearing a track suit and headband in Iowa State's school colors, Hoiberg appears in a charity dance off along with Pittsburgh's Jamie Dixon, with a cameo by a determined-looking Fran McCaffery of Iowa.
Last season, Hoiberg's postgame dance moves in the lockerroom after an NCAA tournament win over North Carolina became an Internet sensation.
3-POINT THUDS
West Virginia went 3-of-15 (24 percent) from beyond the arc. The Mountaineers are last in the Big 12 in 3-pointers, making about 30 percent of them.
UP NEXT
Iowa State: Plays at No. 21 Baylor on Wednesday night.
West Virginia: Hosts No. 16 Oklahoma on Tuesday night.
WVU Coliseum
8:00 PM, January 10, 2015
Coverage: ESPN2
Attendance: 12,076
Capacity: 14,000
Referees:
Paul Janssen
Don Daily
Keith Kimble
2022-23 Big 12 Conference Standings
Men's College Basketball News