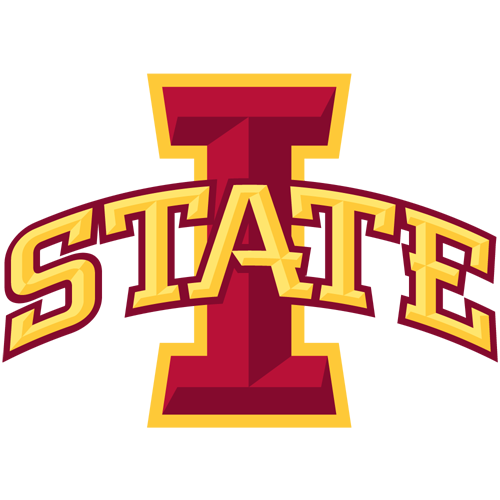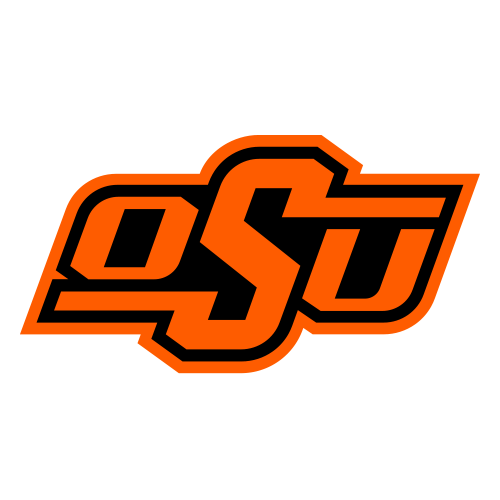 Jameel McKay's career night leads Iowa State past OK State
1H OKST A. Hickey Jr. made Layup.
1H (17:04) OKST Anthony Hickey Jr. made Layup.
---
STILLWATER, Okla. -- Iowa State's Jameel McKay made just two field goals, yet he dominated Oklahoma State.
The 6-foot-9 forward had career highs of 17 points and 14 rebounds to help the 14th-ranked Cyclones knock off the 22nd-ranked Cowboys 70-65 on Wednesday night.
McKay created problems on both ends with his leaping ability. Though he made just 2 of 6 shots from the field, he made 13 of 18 free throws, blocked four shots and had nine offensive rebounds.
"He was a one-man wrecking crew," Oklahoma State coach Travis Ford said.
Overall, the Cyclones outrebounded the Cowboys 44-28 and had 18 offensive rebounds and 21 second-chance points.
"We just got annihilated on the glass, just out-toughed on the inside," Ford said. "That was the difference in the game. Their guy (McKay) just had a tremendous effort. He jumped twice in the time we jumped once."
For McKay, it was just a matter of listening to coach Fred Hoiberg.
"Coach has challenged me all week to get rebounds, and I made that a priority to do today," he said.
Dustin Hogue scored 14 points, Monte Morris had 11 points and Georges Niang scored all nine of his points in the second half for the Cyclones (19-6, 9-4 Big 12), who snapped a four-game road losing streak.
"You get the monkey off your back a little bit," Hoiberg said. "We've had three really good road wins: Iowa, West Virginia and now Oklahoma State. Hopefully it gives us a little confidence going into this tough schedule."
Le'Bryan Nash and Phil Forte each scored 13 points, but they combined to make just 7 of 24 shots for the Cowboys (17-9, 7-7), who lost their second straight after three consecutive wins over ranked teams.
The Cyclones defeated the Cowboys 63-61 in their previous meeting this season in Ames, Iowa.
Oklahoma State led 65-63 before Hogue drained a 3-pointer from the corner with 1:11 to play. After Nash turned over the ball, Niang's layup with 20.9 seconds left pushed Iowa State's lead to three.
Jeff Newberry missed a 3-pointer, and McKay rebounded and was fouled with 6.5 seconds remaining. He made both free throws to put the game out of reach.
Iowa State led 25-18 before Oklahoma State rallied. Newberry's 3-pointer after a nifty ball fake got the run started. Anthony Hickey's 3-pointer trimmed the deficit to 29-27, and Forte's free throws with 21.6 seconds left in the half tied the score at 33. The Cowboys got 10 points from Hickey and Newberry in the first half to make up for Nash and Forte combining to make just 2 of 12 shots. Hogue led Iowa State with eight points.
Niang, scoreless in the first half, picked up his third foul 16 seconds into the second period. He stayed in the game and made a 3-pointer and scored on a post-up to help Iowa State take a 39-34 lead.
The Cowboys rallied and finally went ahead, 47-46, on a pair of free throws by Michael Cobbins. The game remained tight the rest of the way.
"I give our guys a lot of credit," Hoiberg said. "They stayed together the entire 40 minutes."
TIP-INS
Iowa State: The Cyclones won last year's game in Stillwater 98-97 in triple overtime. ... The Cyclones had nine offensive rebounds in the first half and outrebounded the Cowboys 23-14 before the break. ... Niang and Hogue finished with four fouls.
Oklahoma State: Nash went 0 for 5 from the field in the first half. ... The Cowboys made 6 of 10 3-pointers in the first 20 minutes, but 2 of 8 in the second half.
STAT LINES
McKay's offensive rebound total matched the most by an Iowa State player since the 2003-04 season. Melvin Ejim had nine against Kansas State last season. Before that, you'd have to go back to Feb. 21, 2004, when Jackson Vroman had 10 against Kansas. ... McKay's 13 made free throws were the most for an Iowa State player since Craig Brackins made 17 against Kansas on Jan. 24, 2009.
PIVOTAL MOMENT
Niang committed his fourth foul with 11:42 remaining. He re-entered the game with Iowa State trailing by two with 3:08 to play, and the Cyclones outscored the Cowboys 9-2 the rest of the way.
UP NEXT
Iowa State: At Texas on Saturday.
Oklahoma State: Hosts West Virginia on Saturday.
---
Follow Cliff Brunt on Twitter: www.twitter.com/CliffBruntAP .