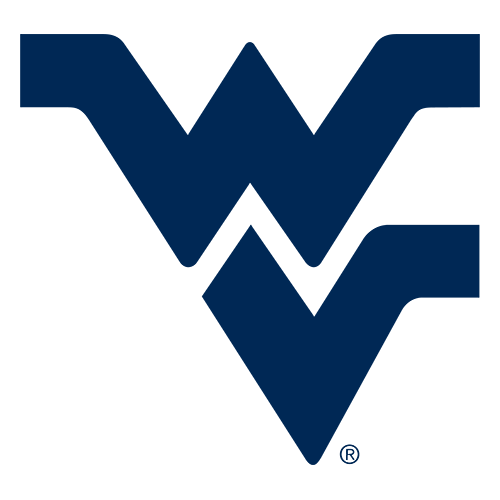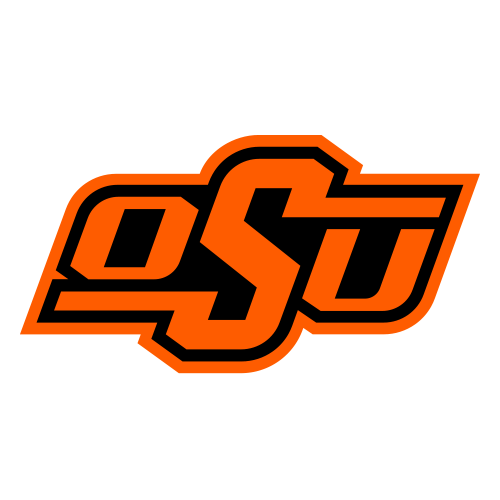 Staten and Brown lead No. 23 West Virginia over Oklahoma St
1H OKST M. Cobbins made Dunk. Assisted by L. Nash.
1H (18:32) OKST Michael Cobbins made Dunk. Assisted by Anthony Hickey Jr..
---
STILLWATER, Okla. -- It was a defensive assignment that helped lead Gary Browne to his career-best offensive day.
Deployed to cover Oklahoma State guard Phil Forte, Browne did an outstanding job limiting the Cowboys' second-leading scorer to 10 points and then contributed a career-high 18 points and added eight rebounds to lead No. 23 West Virginia to a 73-63 victory over No. 22 Oklahoma State on Saturday.
Juwan Staten led all scorers with 22 points and chipped in seven assists for West Virginia (21-6, 9-5 Big 12), which has won three of its last four, including a big win Monday over No. 8 Kansas.
"The confidence to beat Kansas and just play the way we played against them," said Staten. "We're just trying to stay within ourselves, do what we're supposed to do and just see what happens."
For Browne, who also came down with five offensive rebounds, it was the defensive coverage of Forte, who shot just 1-for-3 from the floor on the day, that fueled his offensive confidence.
"I had the hot hand, I was just making shots," said Browne, who had 16 points in the second half alone. "I went to the free throw line, too, and I don't look to score the ball, I just went with whatever the defense gives me. And if I got the open shot, my coaches and teammates trust me to take that shot, so I'll take it."
Le'Bryan Nash scored 12 points and had four assists for Oklahoma State (17-10, 7-8), which lost its third straight game.
"We just got killed on the offensive glass, they took advantage of every mistake," said Cowboys coach Travis Ford. "We didn't get a lot of stops, where our defense has been so good at times, it's really letting us down in second halves, and in rebounding. We just need to have some guys step up who aren't playing great right now."
After entering the second half tied at 25, West Virginia pulled away with a 13-2 run that established a 41-31 lead when Browne sank two free throws with 13:06 remaining.
Much of that crucial run was fueled by offensive rebounds and Oklahoma State turnovers, two categories in which the Mountaineers lead the nation.
West Virginia maintained at least an eight-point advantage the rest of the way.
"We toughed-out on that one," said Mountaineers coach Bob Huggins. "We've talked about offensive rebounding the past two games."
It was the second straight contest in which Oklahoma State was dominated on the boards, losing the rebound battle 37-20, including 18-16 at its own rim.
"We can do something about the rebounding. I would have thought we would have after last game, I'm very disappointed in that aspect," said Ford, whose team was outrebounded 44-28 last Wednesday against Iowa State. "The last two centers we've played against have gotten double-digit rebounds, when we have just as much right to rebound the ball as they do, and they're figuring out how to go get it and we're not."
After West Virginia scored the first basket of the game, Oklahoma State went on a 13-2 run to go up nine points over the first eight minutes.
But West Virginia bounced back, forcing four OSU turnovers in a span of three minutes to spark a 9-0 burst of its own, tying the game at 13 on Staten's layup with 9:35 left in the opening half.
Neither team scored again for over three minutes, when Nash hit two free throws, and it was a close, defensive battle the rest of the first half, which ended in a 25-25 tie.
TIP-INS:
Oklahoma State: Phil Forte came into the day ranking second on the team in scoring, averaging 16.5 points per game, but was held to just 10 points, his third-fewest total of the season. Forte made one shot and eight free throws.
West Virginia: entered the contest leading the entire nation in steals (307) and steals per game (11.8), but managed just one in the first half. The Mountaineers also came in topping the country in turnover margin (+ 8.2), and in the opening half, had 11 to Oklahoma State's eight. Overall, the Mountaineers wound up with five steals and were plus-2 in turnovers (15-13).
COURTSIDE:
Watching the game from behind the Oklahoma State bench were members of OSU's 1964-65 team, a squad that won the Big Eight Conference championship, going 20-7 overall, 10-0 at home, and 12-2 in Big Eight competition. The group was honored at halftime, celebrating their 50th anniversary.
UP NEXT:
Oklahoma State: visits Texas Tech next Saturday.
West Virginia: hosts Texas on Tuesday.