EA SPORTS MAUI INVITATIONAL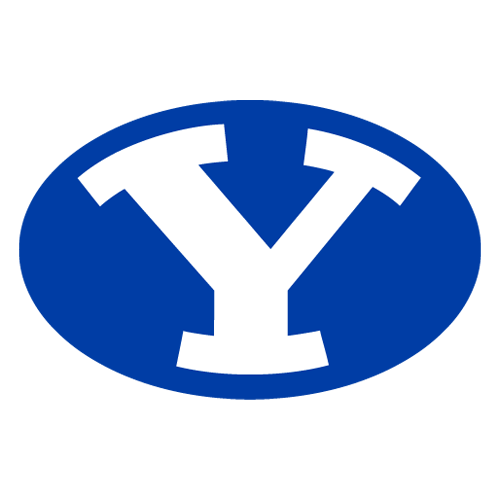 | | 1 | 2 | OT | T |
| --- | --- | --- | --- | --- |
| BYU | 33 | 34 | 20 | 87 |
| SDSU | 41 | 26 | 25 | 92 |
No. 15 San Diego State outlasts BYU in 2OT at Maui Invitational
LAHAINA, Hawaii -- San Diego State senior Aqeel Quinn launched a potential tying 3-pointer, only to have the shot come back at him.
Instead of panicking, he grabbed the blocked shot, calmly gathered himself and dropped in the 3-pointer he intended to make the first time.
Pretty resilient, just like his team.
Quinn scored 22 points and hit a big 3-pointer in each overtime, helping No. 15 San Diego State outlast BYU 92-87 in the first round of the Maui Invitational on Monday night.
"I just looked down to see if I was behind the 3 and let it fly," Quinn said.
So did both teams in a wild second half and pair of overtimes.
BYU (3-1) trailed nearly the entire way before rallying behind Tyler Haws. The senior guard scored 20 of his 26 points after halftime, including a pull-up jumper to put the Cougars up 76-71 in the first overtime.
The Aztecs fought back and tied the game on a 3-pointer in the closing seconds by Quinn, who had his first attempt swatted by Corbin Kaufusi.
That sent the game to a second overtime, in which Quinn hit another 3-pointer and scored on a hard drive to put San Diego State (4-0) up 85-82.
Winston Shepard added 18 points for the Aztecs, who pulled out yet another close game against their former Mountain West Conference rivals.
"This is the kind of game we've had for a lot of years with BYU," San Diego State coach Steve Fisher said.
BYU gave the Aztecs everything they could handle.
The Cougars made 13 of 30 from 3-point range and trailed until Haws tied the game at 67-all on a 3-pointer with 90 seconds left.
BYU took the five-point lead in the first overtime but couldn't keep up with the Aztecs in the second overtime. Kyle Collinsworth had 21 for the Cougars.
"We had a hard time getting the lead and protecting the lead once we got it late," BYU coach Dave Rose said. "We'll have to bounce back from a disappointing loss."
The Aztecs have been dominating defensively this season and were at their swarming best the last time out, holding Cal State Bakersfield to 27 points, the lowest points-allowed total for the Aztecs in the 45 years they have been in Division I.
The downside for San Diego State has been its offense. The Aztecs scored no more than 53 points in their previous two games and shot an ugly 25 percent in the win over Bakersfield.
Fisher said his team was getting good shots; it was just a matter of getting them to start falling.
The Aztecs certainly got shots to fall early against BYU, scoring the game's first 11 points and hitting 16 of 33 shots in the first half.
BYU kept up from behind the arc, hitting six of nine from 3-point range.
Shepard had 12 points and Quinn 11 to give San Diego State a 41-33 lead at halftime.
The Cougars fought their way back behind Haws, who had six points on 2-of-8 shooting in the first half.
Haws pulled BYU within 59-57 with just more than eight minutes left on a 3-pointer, setting up a tense back-and-forth finish that left the Cougars just short.
"This one just hurts," Haws said. "We had our chances in the second half and couldn't pull it off."
TIP-INS
BYU: The Cougars were outrebounded 48-38 but had a 17-15 advantage on the offensive glass. ... BYU went 14-for-22 on free throws.
San Diego State: The Aztecs were 19-for-31 on free throws but hit big ones down the stretch.
UP NEXT
BYU faces tournament host Chaminade in the losers bracket Tuesday.
San Diego State moves on to Tuesday's semifinals against Pittsburgh.
FISHER'S MARKS
Fisher hit a couple of milestones with the victory. The win was his 500th overall as a coach and his 316th at San Diego State, tying George Ziegenfuss' school record.