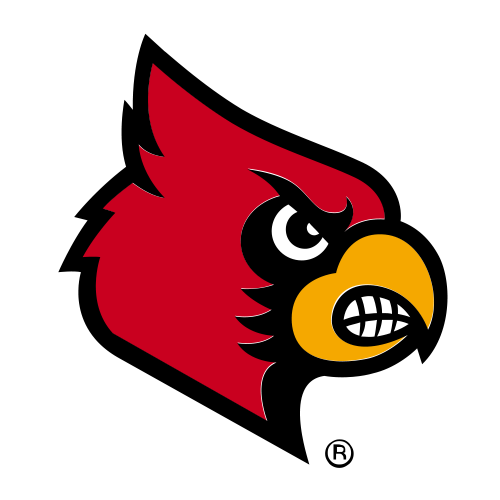 Montrezl Harrell nets 30 to lead No. 8 Louisville past Minnesota
AGUADILLA, Puerto Rico -- Rick Pitino proved he could have another title contender at Louisville. He just regrets it had to be at the expense of his son's team.
After No. 8 Louisville's 81-68 win over Minnesota on Friday night in the season opener for both teams, Pitino said he never should have agreed to play the Golden Gophers and their second-year coach Richard Pitino, his son.
"It was a nice event, but I really didn't want to play this game," said Pitino, who is now 2-0 against his son. "I hate the fact that we won. We don't want to open up 0-1, but I didn't want my son to open up 0-1. So for all the exposure, it was great until the end of the game. I rather have not played it, because my son lost."
Montrezl Harrell had 30 points and Terry Rozier added 18 to lead the Cardinals in the Armed Forces Classic, played at the U.S. Coast Guard Air Station Borinquen in front of about 1,400 people, most of them in the military.
The athletic Cardinals never let Minnesota get comfortable, holding the Gophers to 40 percent shooting and forcing 18 turnovers. They seemed surprised by Minnesota's energy that included a 14-10 lead after freshman guard Nate Mason hit two free throws.
But the Cardinals' freshman Quentin Snider sparked a 19-2 run with a three-point play and Minnesota had no answers for Harrell.
Harrell could have turned pro last season, but he showed off an improved jump shot with 17 points in the first half on 5-for-6 shooting, including a 3-pointer to make it 29-16 with 6:38 left. The Gophers cut to a nine-point deficit, but Harrell dazzled the crowd with an emphatic alley-oop dunk during another Cardinals rally to take a 43-30 halftime lead.
Minnesota showed why it was the worst team in the Big Ten last season in defensive efficiency with 19 fouls in the first half, including four starters with two fouls each.
Andre Hollins kept Minnesota in the game with 10 of his team high 22 points in the first half. Starters Mo Walker, Joey King and Deandre Mathieu combined for just two first-half points. Walker and Mason finished with 10 points apiece.
Rick Pitino only returned two seniors to go with five sophomores and eight freshmen for his first season in the ACC. It was plenty on this night to go along with Harrell, who finished 9-for-12 from the field, and added seven rebounds. Chris Jones also had 13 points for the Cardinals.
---
"We have to keep it all in perspective; we lost to a very good team," Richard Pitino said. "Montrezl Harrell played phenomenal. We can't get too discouraged for it. We have to learn from it. It's a long process."
---
TIP INS:
Louisville: The Cardinals weren't perfect, either, with 15 turnovers, including five by Anton Gill. But 11 steals helped them make up the difference.
Minnesota: The Gophers shot poorly overall, but were particularly bad from beyond the arc, going just 4-of-18 (22 percent). They did have six steals but no blocks.
UP NEXT
Louisville hosts Jacksonville State on Monday.
Minnesota hosts Western Kentucky on Tuesday.
FAMILY TIES
The nationally televised event milked as much as it could out of the father-and-son matchup that had been building since the Pitinos celebrated Minnesota's NIT championship together last season at Madison Square Garden. The two met at half court for a long time before tipoff. Pitino vs. Pitino happened once before when Louisville walloped Florida International 79-55 during the 2012-13 season.
TITLE MEMORY
The Cardinals won the 2013 national title with Richard Pitino in attendance wearing Louisville red, though he had just been named Minnesota's coach. Only two players, Harrell and Wayne Blackshear, remain from that NCAA championship run.
WELCOME BACK
Harrell surprised fans by returning for his junior season after averaging 13.8 points and 8.2 rebounds to help lead the Cardinals to the Sweet 16. "But I feel like we can be another Final Four team," Harrell said. "Minnesota has a very good team, winning the NIT last year. They came at us very hard and threw a couple punches, but we weathered the storm."
U.S.C.G. AIR STATION BORINQUEN
7:30 PM, November 14, 2014
Coverage: ESPN
Referees:
Terry Wymer
Brian Dorsey
John Gaffney
2022-23 Big Ten Conference Standings
2022-23 Atlantic Coast Conference Standings
Men's College Basketball News