ACC/BIG TEN CHALLENGE PRESENTED BY DICK'S SPORTING GOODS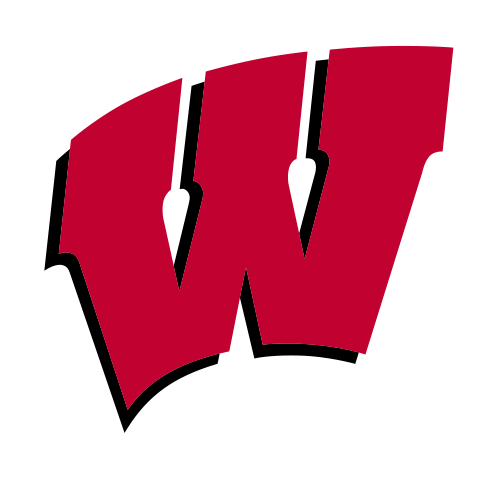 No. 4 Duke shoots 65 percent, knocks off No. 2 Wisconsin
MADISON, Wis. -- Tyus Jones darted through the lane for easy baskets and hit two key 3-pointers. Any time he made a big play, his family followed with raucous applause.
It was quite a Midwest homecoming Wednesday night for Duke's freshman point guard.
Jones scored 22 points, junior Rasheed Sulaimon added 14 and the fourth-ranked Blue Devils shot 65 percent to beat No. 2 Wisconsin 80-70 in a highly anticipated matchup of college basketball heavyweights.
Jones' mother led the cheers after making the roughly 4 1/2-hour drive from the Minneapolis suburb of Apple Valley, Minnesota.
"This is the closest game to home, so I had a lot of family and friends here. You know, seeing my mom right behind the bench ... helps, and she was loving it," Jones said.
With 17 points, Wisconsin senior Frank Kaminsky outscored Duke freshman Jahlil Okafor (13 points) in a test for two of the nation's top big men.
But it was another touted freshman, Jones, who helped open things up for the Blue Devils (8-0) in the second half.
The lightning-quick Jones followed a transition layup with an assist on Amile Jefferson's jumper to cap a 6-0 run that gave Duke a 69-60 lead with about three minutes left against the Badgers (7-1).
"When those freshmen see that the upperclassmen are setting the table for them, it helps a lot," Duke coach Mike Krzyzewski said. "They didn't look like freshmen tonight."
Off an inbounds play, freshman Justise Winslow's dunk after strolling uncontested down the lane seemed to demoralize the Badgers one last time as Duke took an eight-point lead with about 1:20 left.
It was a thunderous end to a December game that had the tense feel of March. The showcase of the ACC/Big Ten Challenge also could prove to be a Final Four preview.
"Yeah, I would say they hit some tough shots ... but to have that many do it, that's just not fair," Wisconsin coach Bo Ryan deadpanned. "They were lights out."
Duke led much of the way but never comfortably at the raucous Kohl Center.
Wisconsin's Traevon Jackson was a big reason why. The senior guard scored a career-high 25 points and often was the Badgers' best option at breaking down Duke's in-your-face defense.
Jones was even better on the other end. He finished 7-of-11 from the field, adding four assists.
Krzyzewski loves the way his young team is playing early in the season. In the 6-foot-11 Okafor and 6-9 Jefferson, he has two big guys he's comfortable with in the post and protecting the basket.
In the backcourt, he can run out Sulaimon, Jones, Quinn Cook and Matt Jones.
"We have depth on the perimeter," Krzyzewski said. "We can stay fresh, pretty fresh."
Duke improved to 25-13 against top-five teams under Krzyzewski. The Badgers had their 23-game nonconference winning streak snapped, losing in the regular season outside of the Big Ten for the first time since a 60-50 loss at Marquette on Dec. 8, 2012.
OUT COLD
Wisconsin shot 40 percent from the field, and Ryan said his team was bothered in part by Duke's length and athleticism on the wings. It didn't help that Kaminsky's frontcourt running mates Sam Dekker (five points) and Nigel Hayes (four points) had subpar nights.
Hayes was hampered by foul trouble, while Dekker was slowed by a lingering ankle injury.
STAYING CALM
Youth beat experience on this night, although the veteran Badgers are far from panicking. They vowed to use the result as a learning tool.
"It was a great test and a really good Duke team. Just learn from it," Jackson said, "and the biggest thing is just make sure it doesn't happen again."
ODDS AND ENDS
Duke's top two freshmen, Tyus Jones and Okafor, are roommates on the road. ... Jones loves the 1990s TV show "The Fresh Prince of Bel Air," starring Will Smith, and watched a few episodes earlier Wednesday.
TIP-INS
Duke: The Blue Devils shot 60 percent (15-of-25) in the first half for a 35-32 halftime lead. They were 5-of-9 from 3-point range.
Wisconsin: The Badgers' first four field goals were 3s. They shot 13-of-29 (44 percent) in the first half, with Kaminsky and Jackson leading the way with eight early points apiece.
UP NEXT
Duke: Hosts Elon on Dec. 15.
Wisconsin: At Marquette on Saturday.
Kohl Center
9:30 PM, December 3, 2014
Coverage: ESPN
Attendance: 17,279
Capacity: 17,287
Referees:
Gene Steratore
Terry Oglesby
Lamont Simpson
2022-23 Atlantic Coast Conference Standings
2022-23 Big Ten Conference Standings
Men's College Basketball News