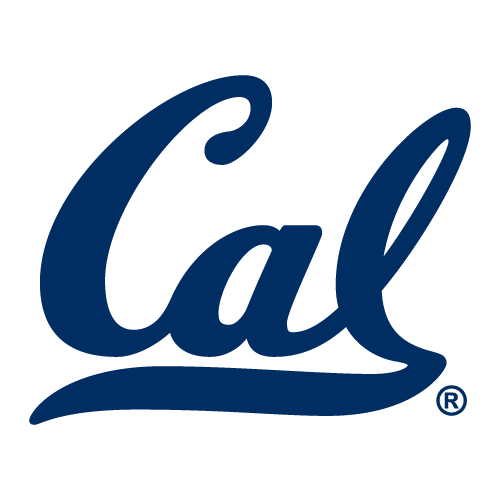 Hawkinson, Railey lead Washington St past Cal
BERKELEY, Calif. -- Jordan Railey believes Washington State's ball movement on offense is finally coming together after two months of sporadic outings.
The Cougars finally have a road win in the Pac-12 -- their first in nearly two years -- to prove it.
Railey scored a career-high 17 points, Josh Hawkinson had 18 points and 13 rebounds for his sixth straight double-double and Washington State beat California 69-66 on Sunday.
"It's become like a flow and it's really fun to play in," Railey said. "When I catch the ball in the post, they're not standing around. They're moving and I'm hitting guys on the perimeter for wide open jump shots. It's just really coming along."
Ike Iroegbu added 12 points including four free throws over the final 36 seconds for the Cougars (7-7, 1-1), who won despite missing nine of their final 12 shots.
First-year coach Ernie Kent's team had not won a road game all season and had not won a conference road game since beating Oregon State in Corvallis on Jan. 26, 2013 -- a stretch of 15 games.
The Cougars ended both streaks with a stiff defense that held the Golden Bears (11-4, 1-1) without a basket for more than eight minutes late in the second half.
"To be on the road and have the first Pac-12 win in conference on the road is huge," Kent said. "You're getting an opportunity to see some players growing up in front of your eyes."
Washington State had lost three straight to Cal and had not won in Haas Pavilion since 2008 before stunning the Bears in front of their home crowd.
It wasn't easy.
The Cougars led by nine with seven minutes left then had to hold off a late charge.
"They didn't go away," Railey said. "But we persevered."
Jordan Mathews missed a potential tying 3-pointer at the buzzer for Cal.
DaVonte Lacy added 14 points and made five free throws in the final 19 seconds to help Washington State overcome its own offensive struggles down the stretch.
Jordan Mathews had 24 points for the Bears while Tyrone Wallace scored 16 with six assists.
Cal, which stunned No. 21 Washington in the conference opener on Friday, led midway through the first half but fell behind at the half and couldn't recover.
"They have more perimeter guys that can spot up and shoot the ball," Bears coach Cuonzo Martin said. "I didn't think we did a great job of defending the post in certain situations."
Railey, who missed four of his first five shots, got Washington State going with a short hook shot to pull the Cougars within 18-17. Hawkinson and Brett Boese followed with long jumpers to put the Cougars in front. Following a pair of free throws by Wallace, Railey scored on a three-point play.
Cal made only one basket over the final nine minutes of the half, went scoreless for 5:34 during one stretch and was held to 20 points or fewer in the first half for the third time in four games.
---
MEMORIES OF THE FAB-FIVE: Iroegbu nearly cost his team the win when he tried to call a timeout with 2.7 seconds left to play. The problem was that the Cougars were out of timeouts and wound up getting charged with a technical foul. Mathews made both free throws to pull Cal within 68-66. "The uncomfortability of being in this situation cost us," Kent said. "Fortunately we got it done."
TIP-INS
Washington State: Klay Thompson, a Washington State alum now with the NBA's Golden State Warriors, attended the game wearing a red-and-white Cougars hat. He sat courtside, not far from Cal alum and current Oakland Athletics manager Bob Melvin.
California: David Kravish blocked a shot by Que Johnson with 15:13 left in the first half to become the first Cal player ever to have at least 1,000 points and 200 blocks in his career. The senior forward is also closing in on 800 career rebounds. ... Guard Jabari Bird missed his ninth consecutive game with a foot injury. ... Martin was called for a technical after running onto the court next and nearly bumping a referee following a change of possession in the second half.
NEXT UP
Washington State: At No. 21 Washington on Saturday.
California: At Southern California on Wednesday.