NEW YORK LIFE ACC MEN'S TOURNAMENT - 2ND ROUND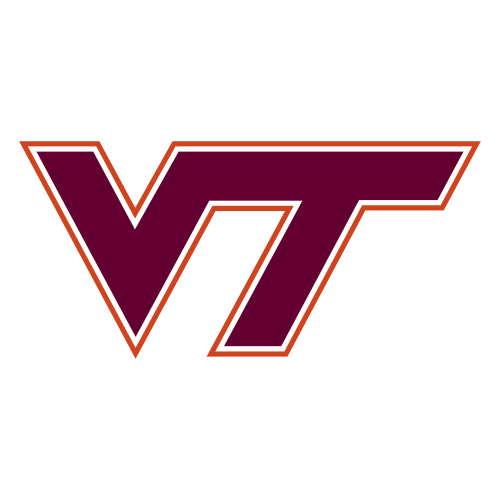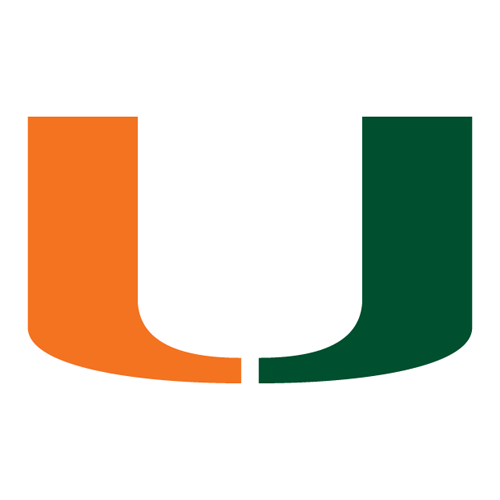 Miami holds off Virginia Tech in second round of ACC tourney
1H VT C. Beyer made Layup. Assisted by D. Wilson.
1H (14:25) VT Christian Beyer made Layup. Assisted by Devin Wilson.
---
GREENSBORO, N.C. -- Sheldon McClellan stepped up at both ends of the court and helped Miami win a game it absolutely could not afford to lose.
McClellan scored 16 points, keyed the defensive effort on Virginia Tech's most potent shooter and never left the floor during the Hurricanes' 59-49 win Wednesday night in the second round of the Atlantic Coast Conference tournament.
"He played 40 minutes of just terrific basketball," coach Jim Larranaga said. "I went to take him out once, and I turned to my staff, and they said, `No, he never really gets tired."
Davon Reed added 10 points and hit an important 3-pointer with about 5 minutes left that helped the sixth-seeded Hurricanes (21-11) avoid a loss that would have been catastrophic to their NCAA tournament hopes.
The Hurricanes will face No. 11 Notre Dame (26-5), the tournament's third seed, in the quarterfinals Thursday.
Adam Smith and Ahmed Hill each scored 10 points for the 14th-seeded Hokies (11-22), who were just 3 of 15 from 3-point range and struggled to get to the foul line, finishing 4 of 8 from the stripe.
Yet they gave the Hurricanes all they could handle. Miami -- which twice this season beat Virginia Tech by at least 21 points -- never led by double figures until the final minute.
"To never get to the bonus really hurts us and puts even more pressure on our perimeter to make shots," coach Buzz Williams said. "Why it was a game ... (the staff's) adjustments were superb and I thought the execution of the adjustments by players arguably was as good as it's been all year defensively."
Smith's 3 with 55.6 seconds left made it a two-possession game. McClellan followed with two free throws, Justin Bibbs turned it over for Virginia Tech and Manu Lecomte added two foul shots with 36.3 seconds left to put Miami up 58-49 and effectively seal Miami's third straight win.
This was one the Hurricanes -- the very definition of a bubble team -- could not afford to lose with their best win, a road victory over No. 2 Duke, offset by losses to lower-division teams Georgia Tech and Wake Forest.
Yet this one was very much in peril for them when Smith pulled the Hokies to 44-43 with his layup with 5 1/2 minutes left. Reed followed by swishing a 3 over Hill at the 5-minute mark, Lecomte hit two free throws and Deandre Bennett added a 3 to push the lead to 52-45 with just over 2 minutes left.
Virginia Tech took its only lead of the second half when Jalen Hudson's across-the-lane drive made it 38-37 with just under 9 minutes left.
Hudson, who scored a season-best 32 points in a victory over Wake Forest one day earlier, finished with five on 2-of-7 shooting.
"I told (the coaching staff) that I wanted to guard him," McClellan said. "My mindset was, just, stop him, and the offense will come."
TIP-INS:
Virginia Tech: The Hokies, who had a season-low four turnovers one day earlier against Wake Forest, had nearly twice as many (seven) in the first half alone. ... They've won multiple games in an ACC tournament only once (2011).
Miami: The Hurricanes have won at least one ACC tournament game every year since 2009 and have not been upset by a lower-seeded team since then. The team to knock them off then? Virginia Tech.
INJURY WATCH:
Miami guard Angel Rodriguez, who missed three games with a sprained right wrist, checked in with 5:25 left in the first half. There certainly was nothing wrong with his legs -- he blew through the Tech defense and got to the rim on consecutive possessions, converting one slick layup and drawing a foul on the other. He finished with five points on 1-of-4 shooting with an assist in 10 minutes.
UP NEXT:
Virginia Tech: Season over.
Miami: Plays No. 11 Notre Dame on Thursday night in the quarterfinals of the ACC tournament.