C-USA MEN'S CHAMPIONSHIP - FINAL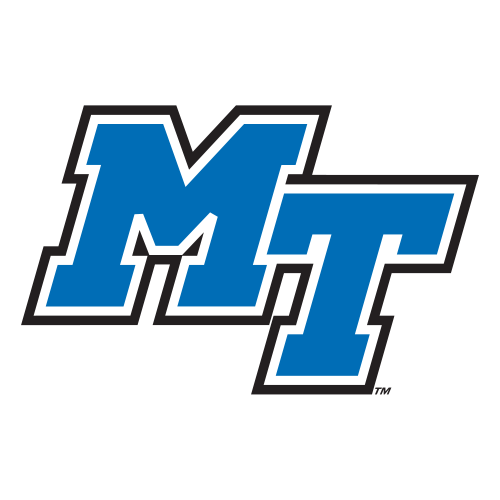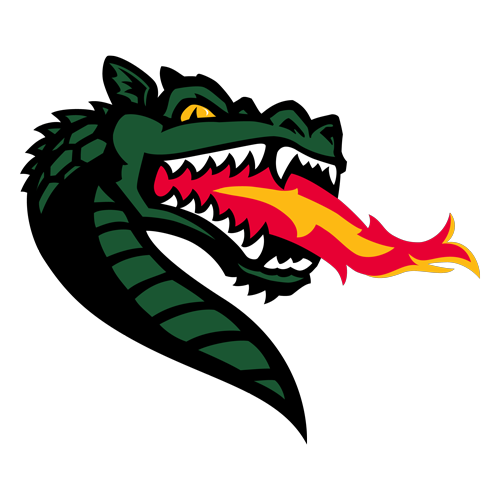 Robert Brown, UAB surge to Conference USA tournament title
BIRMINGHAM, Ala. -- UAB coach Jerod Haase couldn't get his team to execute properly -- in the postgame celebration, that is.
Just snip a little piece of the net and hand over the scissors, guys.
Robert Brown scored 22 points to lead UAB, which executed everything else just fine, to a 73-60 victory Saturday over Middle Tennessee for the Blazers' first Conference USA tournament championship.
"The biggest problem we had was when we started cutting down the net," said Haase, who had to run through the drill a few times. "That means it's a pretty good day, because we didn't have a whole lot of problems on the court."
The Blazers (19-15) earned their first NCAA tournament trip since 2011 with a team largely built on underclassmen and without a first- or second-team all-conference pick.
Middle Tennessee (19-16) never made much of a dent in UAB's 11-point halftime lead, which the Blazers eventually doubled.
UAB hit 64 percent from the floor (14-of-22) in the second half and finished with nine 3-pointers.
Brown, the tournament MVP, made half of his eight 3-point attempts. Freshman William Lee was 6-of-8 shooting for 13 points.
Jaqawn Raymond led Middle Tennessee with 12 points. Perrin Buford had 11 points after scoring 29 in the last meeting, which UAB won in triple overtime on Feb. 28.
"No question UAB played like an NCAA tournament team," Middle Tennessee coach Kermit Davis said. "If they get the right seed, they can win a tournament game. Had great guard play. Their inside guys were terrific, and they beat us in every aspect."
Brown and UAB never cooled off after opening the tournament with a one-point win over Western Kentucky and an overtime victory over top-seeded Louisiana Tech, which had erased a 10-point halftime deficit.
"We let Louisiana Tech come back in the game," said Brown, a Virginia Tech transfer. "We just tried to come out and play a 40-minute game instead of a 30-minute game."
With 10 underclassmen, Haase borrowed a message from someone who had spoken to the team during his pregame talk: It's about maintaining good habits, not rising to the occasion for a big game.
"I told the guys before the game, 'We have built good habits, we have done a good job, and tonight we're going to fall back on those habits,'" Haase said.
The Blazers took a 55-39 lead with 11:25 to play with eight straight points after the lead briefly dipped into single digits. Brown started the run with a 3-pointer from the right corner and ended it with a second one from the left corner. Chris Cokley, the league's sixth man of the year, made a jump shot in between.
UAB didn't let up after building the big lead, making nine straight shots and pushing the cushion up to 22 points.
"They were the most physical team tonight," Buford said. "I just feel like we really did get away from what got us here."
STEPPING UP
The win came more than three months after UAB president Ray Watts announced the shutdown of the football program, prompting an outcry from Blazers fans after becoming bowl eligible for the first time in a decade. Some UAB fans chanted "Fire Ray Watts" even down to the final seconds.
The school's signature sport, meanwhile, made the NCAA field for the 15th time.
"I think it is something that can be a rallying cry and a unifying thing for Birmingham and the athletic department," Haase said.
MARATHON TRIP
Davis isn't buying into the theory that Middle Tennessee was worn out playing its fourth game in as many days.
"I don't think we were tired," he said. "I think UAB just made us look tired."
TIP-INS
UAB: Lost its first two C-USA title game appearances in 2003 and 2006. Had assists on 21 of 27 baskets. Outrebounded MTSU 33-22.
Middle Tennessee: Fell to 0-3 in championship games since joining the league. Lost all three meetings with UAB this season. Made 5 of 10 3-pointers in the second half and nine in the game.
UP NEXT
UAB awaits NCAA tournament destination.
Middle Tennessee hopes for an NIT berth.
3:30 PM, March 14, 2015
Coverage: FS1
Referees:
Jeb Hartness
Darron George
Steve Olson
2022-23 Conference USA Standings
Men's College Basketball News