MEN'S BASKETBALL CHAMPIONSHIP - MIDWEST REGION - 2ND ROUND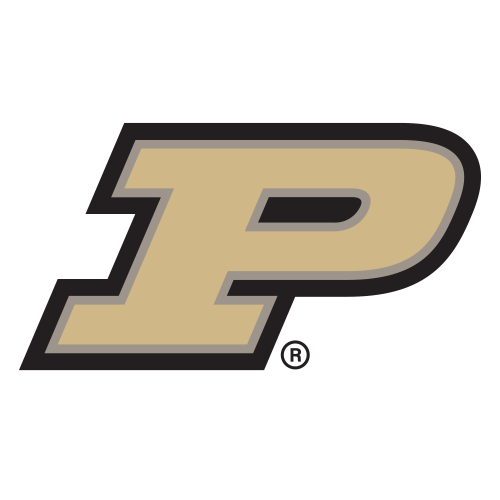 | | 1 | 2 | OT | T |
| --- | --- | --- | --- | --- |
| PUR | 29 | 30 | 6 | 65 |
| CIN | 26 | 33 | 7 | 66 |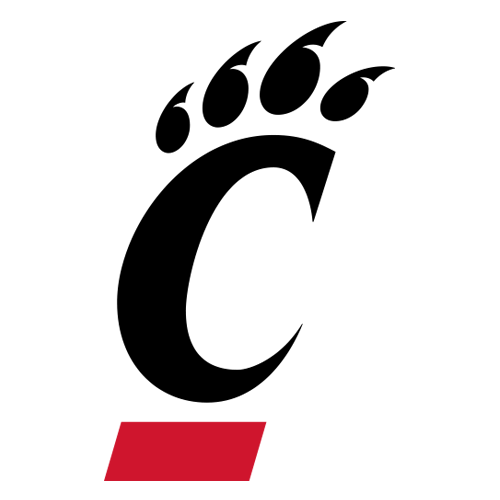 Troy Caupain's buzzer-beater forces OT as Cincinnati shakes Purdue
LOUISVILLE, Ky. -- Troy Caupain banged a layup off the rim with 61 seconds left, and his Cincinnati teammates told him to shake it off.
The sophomore guard listened, then more than made up for his miss.
Caupain got Cincinnati to overtime with his buzzer-beating layup, then Coreontae DeBerry helped the eighth-seeded Bearcats beat Purdue 66-65 Thursday night in their opening game in the NCAA tournament.
The Bearcats trailed by seven with 48.5 seconds left in regulation and forced overtime with a 10-3 run. Caupain's driving layup banked off the glass, rolled around and hit the glass again, staying on the back rim for a moment before falling through.
That sent the Bearcats celebrating while officials reviewed the play to make sure Caupain beat the buzzer.
Caupain crouched underneath the basket briefly to watch the ball fall, then waited for officials to rule he beat the buzzer.
"Once it was rolling around the rim, I stopped, I bent down a little bit, I looked up, and once it fell in the rim and the buzzer went off, I just smiled," Caupain said.
DeBerry scored four of his 13 points in overtime, helping Cincinnati take a lead it wouldn't lose again. The Bearcats outscored Purdue 7-6 in the extra time. Associate head coach Larry Davis credited the Bearcats for refusing to lose and building up Caupain after his missed layup.
"When you've got a team full of guys like that who pull for each other, you've got a chance," Davis said. "You've got a chance. I couldn't be prouder of the group."
Vince Edwards' 3 hit off the rim at the buzzer for the Boilermakers (21-13). In the locker room, a handful of Boilermakers were in tears with their heads buried in towels.
"It got a little crazy," Purdue freshman Mathias said of the ending. "They just made a couple more plays than we did."
Purdue coach Matt Painter said they had all the chances to win.
"That's why it hurts as bad as it does because we knew we put ourself in position to win and we didn't make the necessary plays," Painter said.
The Bearcats (23-10) will play No. 1 Kentucky on Saturday in the Midwest Regional.
Farad Cobb led Cincinnati with 14 points.
Cincinnati won for the sixth time in seven games and also won its NCAA opener for the first time since 2012 after Purdue failed to put away the game leading 59-46 on a pair of free throws by Jon Octeus. Caupain said the Bearcats refused to lose in the opener again.
"We got too much heart and pride just to go out, just drop at the end of the game," Caupain said. "There was a lot of time left, and the coaches did a wonderful job of telling us that."
When Octeus hit only one of two free throws with 7.4 seconds left, Caupain found an open lane and drove to the basket to force overtime.
Purdue snapped a 14-game winning streak in its NCAA openers. The Boilermakers last led 63-61 on a dunk by A.J. Hammons with 3:48 left. They didn't score again until Octeus' layup with 7 seconds left. Caupain missed a free throw, allowing Purdue one final chance that didn't go down to force another overtime.
Hammons finished with 17 points for Purdue, and Edwards had 14.
This was destined to be a defensive showdown with Cincinnati sixth nationally allowing 55.3 points a game and Purdue having led the Big Ten holding opponents to 39.3 percent shooting. The tight game had 16 lead changes.
TIP-INS
Purdue: The Boilermakers' 14-game winning streak in NCAA tournament openers had been the the fifth-longest streak in NCAA history. The streak started in 1994 with Glenn "Big Dog" Robinson and a win over UCF. Their last opening NCAA loss was in 1993 to Rhode Island. ... They outrebounded Cincinnati 50-38.
Cincinnati: This was the Bearcats' fifth straight NCAA tournament berth, making them one of only 11 schools with such a streak. ... They lost their opener as No. 5 seed last year and as a No. 6 seed in 2013. ... They came in sixth in the nation in scoring defense allowing 55.3 points per game. That's the third fewest in school history, topped only by the national championship squad in 1962 and the national runner-up in 1963. ... They now are 5-2 in NCAA games in Louisville all-time.
THE TYING BASKET: Davis said they put that play in three weeks ago and hadn't run the play until this game. Cincinnati had no timeouts and simply had to run the play.
POSTGAME CHECK-IN: The Bearcats doused Davis with cups of water after the game, then Davis talked with head coach Mick Cronin by phone. Cronin has stayed away from games since late December while he recovers from the vascular condition called arterial dissection. Davis said he wasn't sure if Cronin watched the game at the team hotel.
EJECTION: Bearcats junior forward Octavius Ellis was ejected with 17:53 left after officials reviewed a play and saw Ellis catch A.J. Hammons with an elbow to the neck. It was Ellis' third ejection this season.
UP NEXT:
Purdue: Offseason.
Cincinnati: Kentucky on Saturday.
KFC Yum! Center
7:10 PM, March 19, 2015
Coverage: CBS
Capacity: 22,000
Referees:
Mike Stuart
Gerry Pollard
Earl Walton
2022-23 Big Ten Conference Standings
2022-23 American Athletic Conference Standings
Men's College Basketball News