MEN'S BASKETBALL CHAMPIONSHIP - MIDWEST REGION - 2ND ROUND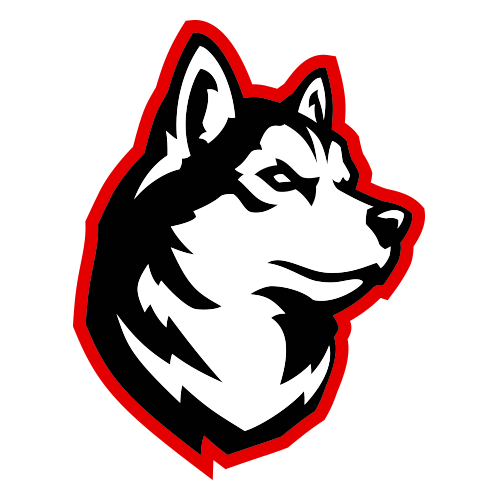 Notre Dame escapes with four-point win over Northeastern
PITTSBURGH -- Notre Dame was rocked on its heels one more time in March, a team with designs on playing another weekend or two staring straight into the grim prospect of one more early exit.
The Irish held on, though, because they could hold on to the ball.
Zach Auguste scored 25 points, Jerian Grant added 17 and Notre Dame dodged a scare trying to erase its futile NCAA tournament history with a 69-65 win over Northeastern on Thursday.
The Fighting Irish (30-5) will play Butler on Saturday.
"I told them in the locker room, we weren't going to beat them by 15," coach Mike Brey said. "So don't anybody walk out of here feeling we should have won by 15."
The third-seeded Irish were fortunate to even win by 4. The Irish returned to the tournament after a one-year absence determined to build off their ACC tournament title and make a Final Four run in March.
The Colonial Athletic Association champion Huskies played with the 40 minutes of grit needed to avoid a crushing defeat like so many other double-digit seeds throughout tournament history. But they finally collapsed with sloppy play over the final minutes that ended the upset bid.
The final possession was the costliest one.
The Huskies chased down the loose ball after an inbounds pass was wildly thrown away by the Irish. Out of timeouts, Northeastern passed the ball five times on its final game-tying possession. Zach Stahl frantically waved his arms when he fought his way open under the basket, yet no teammate saw him.
Quincy Ford coughed up the ball -- and ended the Huskies' last-gasp effort at pulling off the shocker.
Auguste, who made 10 of 14 shots, sealed it with two free throws.
"The clutchest free throws of his career," Notre Dame forward Pat Connaughton said.
The Huskies are left wondering whether they could have won had they not burned their timeouts.
"It would have helped if we would have had one more timeout," forward Scott Eatherton said. "I think we could have really got a play in. I'm not really sure what happened at the very end."
The Irish have traditionally struggled in the tournament under Brey. They made only one Sweet 16 since 2001.
Northeastern (23-12) gave the Irish fits and threatened to keep Notre Dame's March malaise going. Eatherton had 18 points, and David Walker had 15.
All those fans who love rooting for the double-digit seeds to play spoiler in March had to be rooting for Northeastern. But the Huskies were sloppy late, finishing with 16 turnovers. The Irish made only seven.
Eatherton was in a perfect spot on the block and put back a missed 3 to make it 67-65 with 32.5 seconds left. Even with foul trouble, he came up big down the stretch for the Huskies. Eatherton pushed forward with four fouls, and his layup at the 2-minute mark made it 65-61, inching the Huskies closer to their first NCAA tournament win in more than 30 years.
Grant, though, picked Ford clean and went all the way for a dunk that made it 67-61.
But each time the Huskies got close, they couldn't finish. They failed in a great shot at taking the lead midway through the second half when they missed two easy taps at the basket trailing by nine. Grant grabbed the loose ball, went around his back and midcourt and dished to Auguste for a thunderous baseline dunk that brought the Notre Dame fans to their feet.
Northeastern was fired up from tip as it chased a small slice of March history. Walker pounded his chest in exultation after his 3 on the second possession and the Huskies never let Notre Dame's lead grow to more than five points.
"I didn't think there was any fear factor going into the game," Northeastern coach Bill Coen said.
Walker's second 3 of the half evened the score at 18-all and positioned the Huskies as a 14-seed that could win a game for the third straight season. The Irish finally snapped out of their first-half funk and ended the half on a 9-3 run to head into halftime with a 31-27 lead.
TIP-INS:
Northeastern: The Huskies have not won an NCAA tournament game since 1984. ... Northeastern missed 8 of 11 3-pointers.
Notre Dame: The Irish shot a solid 55 percent in the first half and attempted only two 3s. ... Notre Dame was a 12-point favorite. ... Guard Demetrius Jackson took a stiff hit to the face late in the game. "I'll be fine for the game," he said. "It was difficult to see during the game."
CHAIRMEN OF THE BOARDS:
Led by Eatherton's eight rebounds, Northeastern held a 33-17 edge on the glass. Auguste led the Irish with just five rebounds.
UP NEXT:
Northeastern: Will return next season without Eatherton.
Notre Dame: The Irish will play Butler on Saturday at Pittsburgh's Consol Energy Center.