MEN'S BASKETBALL CHAMPIONSHIP - WEST REGION - 2ND ROUND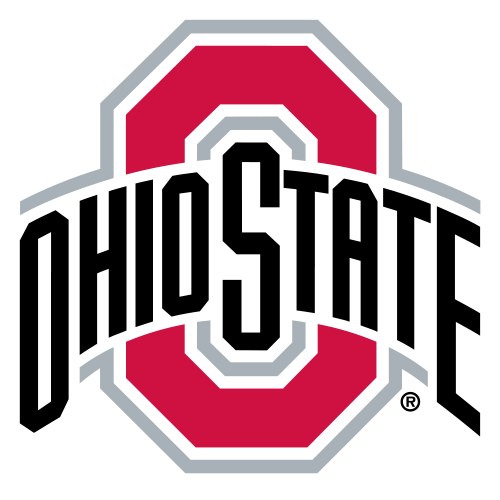 | | 1 | 2 | OT | T |
| --- | --- | --- | --- | --- |
| OSU | 29 | 37 | 9 | 75 |
| VCU | 30 | 36 | 6 | 72 |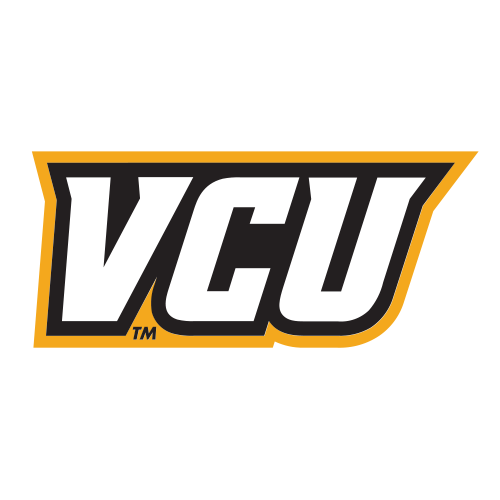 D'Angelo Russell rallies Ohio State past VCU in overtime
PORTLAND, Ore. -- Ohio State might only go as far as D'Angelo Russell can take the Buckeyes in the NCAA tournament. So far, that's good enough to roll into the round of 32.
Russell scored 28 points to rally Ohio State from an early 12-point deficit, and the 10th-seeded Buckeyes beat seventh-seeded VCU 75-72 in overtime on Thursday.
"He's a winner. The kid loves to win. He's going to do whatever he can to win basketball games," Ohio State coach Thad Matta said.
The freshman sensation did just about everything for the Buckeyes in their tournament opener.
Russell regrouped from an elbow that sent blood streaming down the left side of his face near the end of regulation, and he showed in nearly 45 minutes on the floor why he likely will be a top pick in this summer's NBA draft.
The quick and crafty left-hander made 10 of 20 shots, including 4 of 7 from 3-point range, and added six rebounds, two steals and two blocks to bring the Buckeyes (24-10) back in both halves and overtime.
Russell's 28 points were the third-most by a Big Ten freshman in any NCAA tournament game. Chris Webber had 30 in 1992 with Michigan as did Isiah Thomas with Indiana in 1980.
"I watched this (tournament) my whole life. Just knowing that a lot of great teams go down, a lot of underdogs achieve, just with the mentality that anything can happen," Russell said.
Amir Williams added 13 points, Jae'Sean Tate scored 12 and Shannon Scott had 10 assists to help Ohio State avoid a second straight one-and-done showing in the tournament. The Buckeyes will face second-seeded Arizona on Saturday.
For the Atlantic 10 champion Rams (26-10), it was another heartbreaking first-round defeat. Coach Shaka Smart's squad struggled to consistently create the "havoc" that carried VCU to an improbable 2011 Final Four run, even abandoning its full-court defense as Russell and Scott weaved through it at will.
Ohio State, which mixed in a zone defense, outshot VCU 49 percent to 38 percent. The Rams outrebounded the Buckeyes 37-32 behind Treveon Graham's 10 boards and Mo Alie-Cox's seven, helping them stay close.
But they never could reel in Russell late.
He broke free for a tying layup at the start of overtime. Keita Bates-Diop added a big 3-pointer, and Scott followed with a layup that gave the Buckeyes a 73-70 lead.
Graham missed a 3-pointer in the final seconds before Russell hit two free throws to seal Ohio State's victory.
"He's a good player. He just stayed aggressive and took his team to victory," said VCU's JeQuan Lewis, who scored 11.
Russell closed the first half with a flurry and got the Buckeyes off to a fast start after the break. Late in regulation, Russell got a gash above his left eye after he absorbed an elbow from Doug Brooks trying to block a layup. Trainers cleaned up the wound with a bandage on the bench -- the only time all game Russell rested.
Officials reviewed the play and called a flagrant foul on Brooks, who led VCU with 14 points. The Rams disagreed with the call. Russell couldn't say for sure.
"I had no clue that it was a flagrant or whatnot," Russell said. "I just tried to contest it. Five minutes later, I was shooting free throws for a flagrant."
But the Rams never folded.
Johnson hit consecutive 3s to put VCU up 66-64 before Williams' tying dunk. Both teams had chances to win in the final minute of regulation as Scott missed a difficult runner for Ohio State and Graham's well-guarded layup rimmed out for VCU, which endured another difficult finish.
The Rams were upset by Stephen F. Austin in their tournament opener last season, and now an emotional March run is over sooner than they had hoped.
VCU had dedicated its postseason run to leader Briante Weber, who suffered a season-ending right knee injury in a loss to Richmond on Jan. 31. Despite his right leg being immobilized, Weber hobbled around the sideline shouting instructions and words of encouragement to teammates.
He sat in the seat closest to center court and right behind Smart, who often stood, clapped and bent his knees trying to motivate his players. In the end, it was not the scene they wanted.
Weber cried in a towel as Smart and teammate Jarred Guest consoled him following the final buzzer. Weber limped off the court to cheers from fans.
TIP-INS
Ohio State: The Buckeyes are 49-25 in the NCAA tournament, including 18-8 under Matta. ... It's the first time Ohio State won a tournament game since 2013, when it lost to Wichita State in the regional finals.
VCU: The Rams are 12-14 in the tournament, including 7-5 under Smart. ... VCU dropped to 8-1 against teams from Ohio.
UP NEXT
Ohio State: Faces No. 2 seed Arizona.
VCU: Season over.
Information from ESPN Stats & Information was used in this report.
4:53 PM, March 19, 2015
Coverage: TNT
Attendance: 13,616
Capacity: 19,441
Referees:
Kevin Brill
Mike Reed
Tony Henderson
2022-23 Big Ten Conference Standings
2022-23 Atlantic 10 Conference Standings
Men's College Basketball News